Meet Kalium — BANANO's mobile wallet — now also on iOS!
One of the slickest and easiest-to-use cryptocurrency wallets out there — Kalium — has just been publicly released to the iOS AppStore…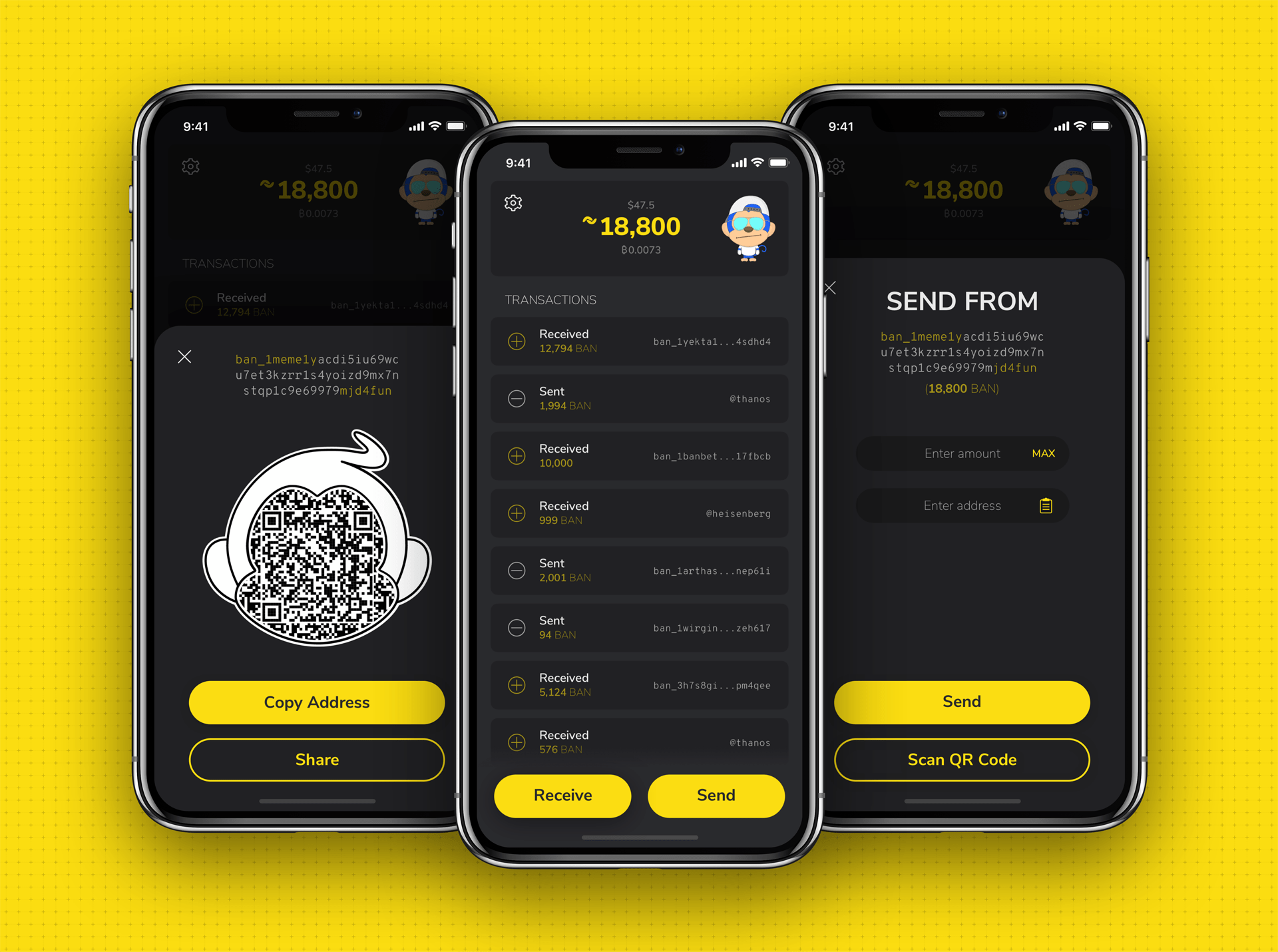 One of the slickest and easiest-to-use cryptocurrency wallets out there — Kalium — has just been publicly released to the iOS AppStore! You'll read below why this will be a total game changer: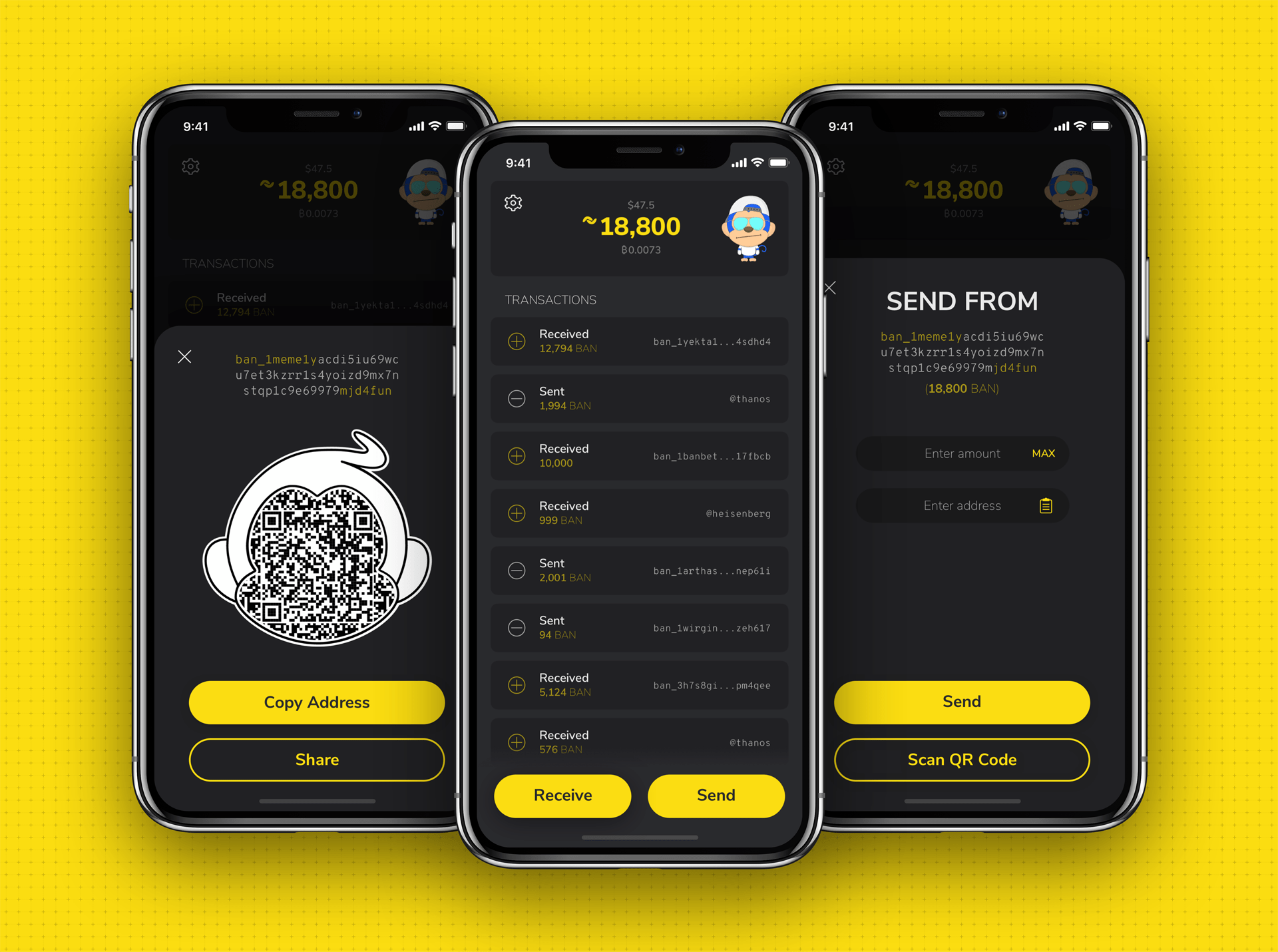 Kalium is the mobile wallet for the cryptocurrency BANANO. If you don't know BANANO yet: BANANO is a feeless, instant, rich in potassium cryptocurrency powered by DAG technology to disrupt the meme economy. BANANO is a fork of NANO, but we added memes, lots of fun, free distribution with faucet games, monKeys, and lots of other cool stuff. Now, we have Kalium available for both Android and iOS users.
A huge thank you to all our beta testers! Please make sure you backup your seed before you update!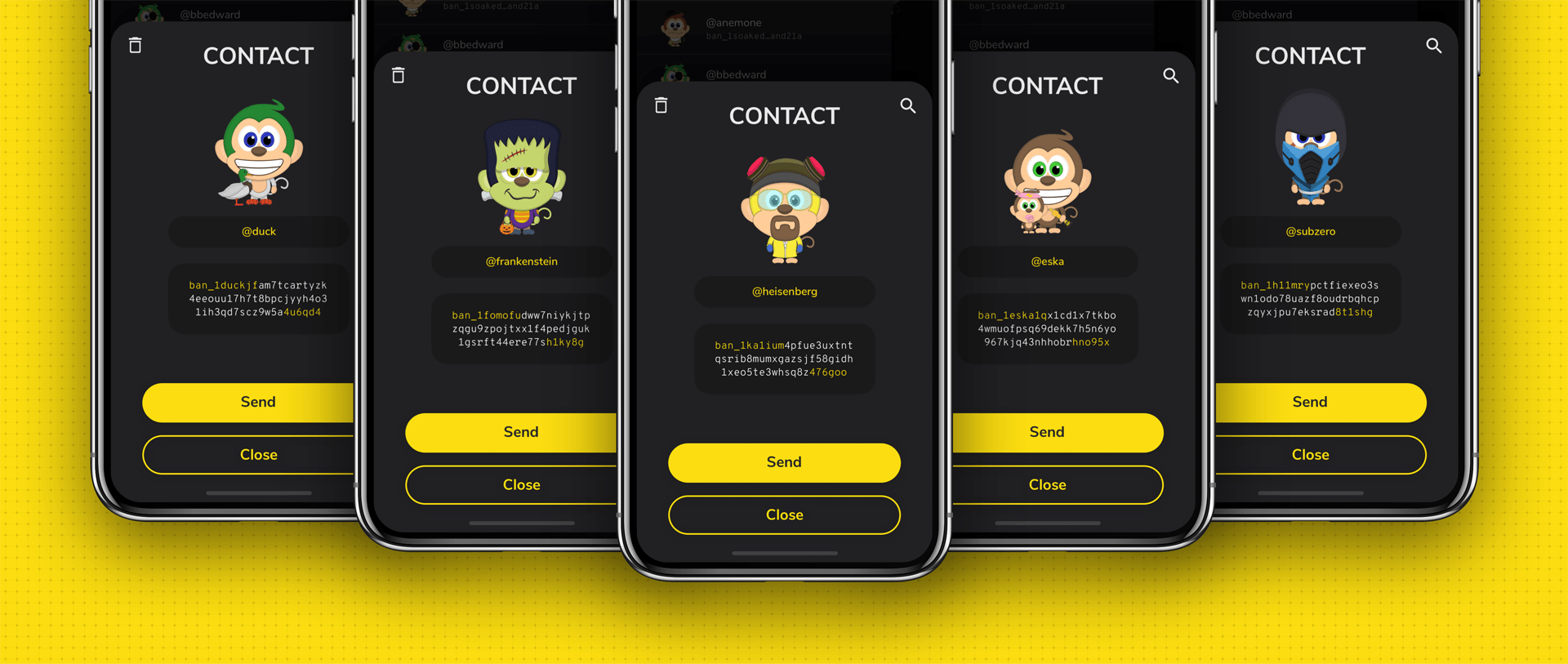 Kalium feature overview
Kalium has been released for Android already in August 2018. Since then, we added several new functions including notifications and a proper address book. The focus has always been on making the user experience and usability as good and as easy as possible. Now also for iPhone users!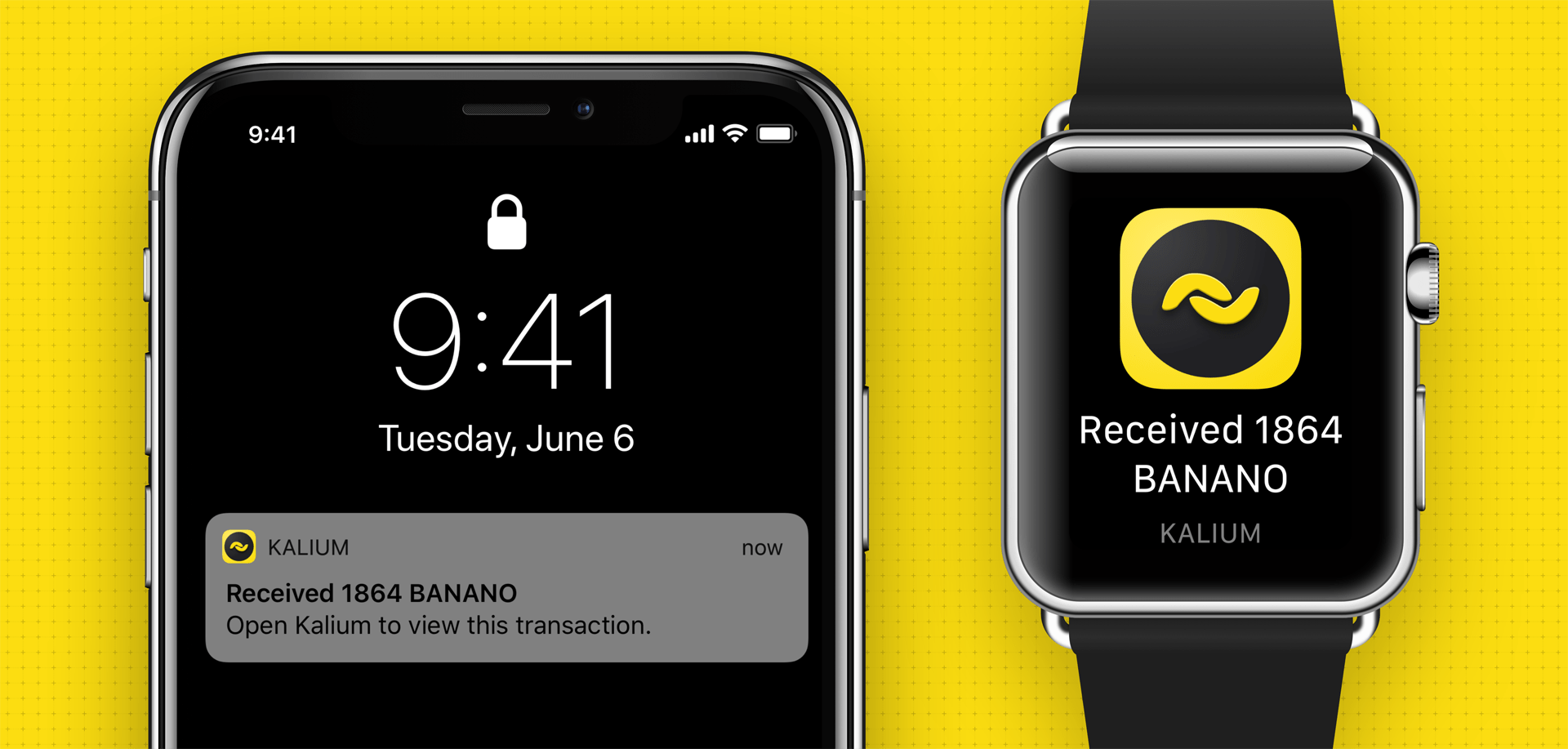 Main Features (full list/documentation at Github):
Send/Receive BANANO securely
View complete transaction history
View transaction details on creeper
Export monkeyQR and address as a PNG image for sharing
Full monKey integration
Fully featured contacts/address book
Change your representative
Biometric support (FaceID+TouchID)
QR scanning
Deep link/URI support)
Paper wallet loader
Push notifications
30+ currency conversions, 20+ languages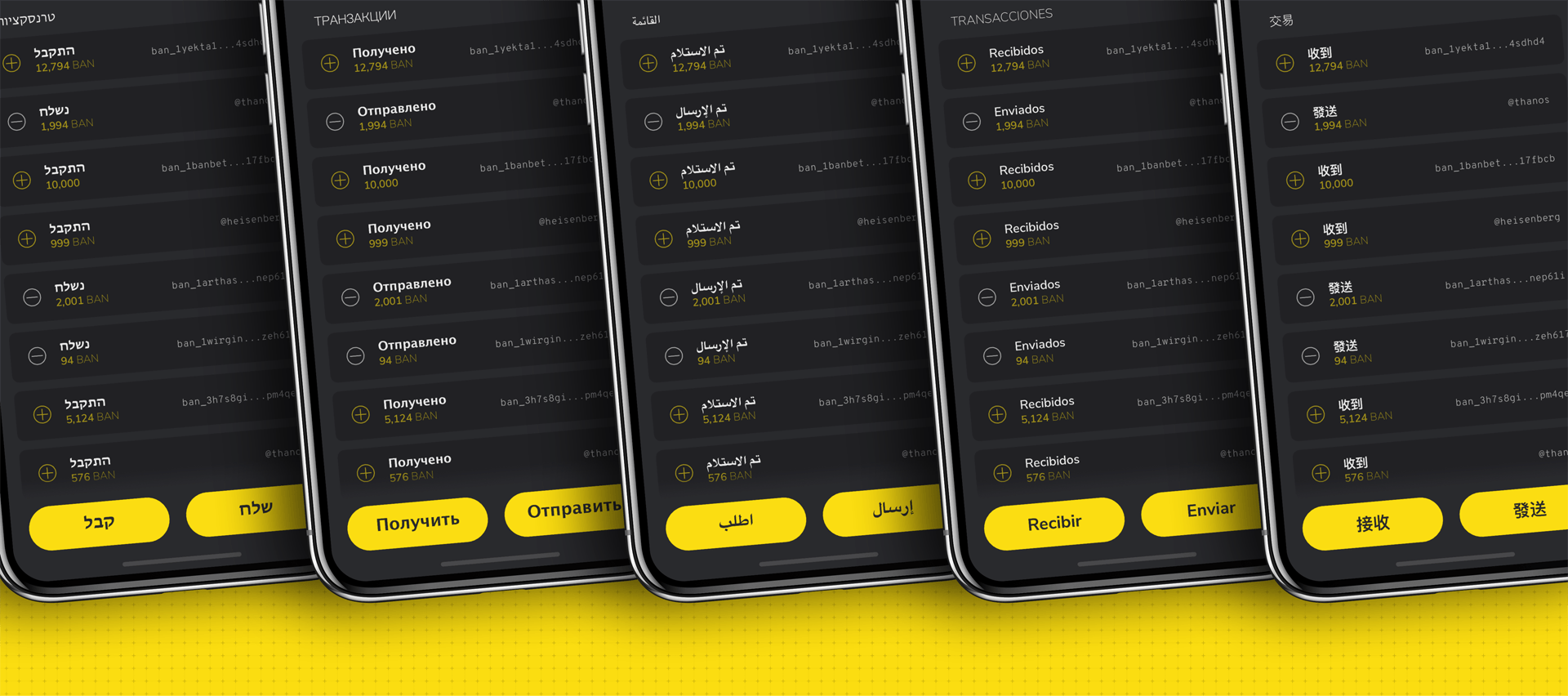 One of Kalium's main distinctions however is surely the function to claim paper wallets or gift cards from Kalium directly in-app. You basically just scan the seed as QR code and sweep the existing balance on this address into your wallet. Within seconds. To our knowledge this is an unprecedented way to easily transfer a cryptocurrency through a QR code, within seconds, in a mobile wallet.
The following short video shows how easy and smooth this works:
Kalium is the first cryptocurrency wallet built with Flutter
Flutter is a brand-new cross platform mobile application framework developed by Google, it allows developers to build apps with native performance that function on both iOS and Android. Kalium iOS is the first cryptocurrency wallet built with Flutter.
More technical details can be found on the Kalium Github, but it's good to know that seeds (BANANO private keys) are generated using a cryptographically secure source of randomness. This means that it's perfectly safe to generate seeds, and seeds are generated offline. Private keys and seeds are never transmitted to the server. All blocks are signed on the device itself. Sensitive information such as your PIN and seed, are securely stored on the respective device.
For now, the new iOS release of Kalium was built on Flutter, while the Android version currently being available at Google Play is not yet the new Flutter built. However, we'll align the apps and then continue Kalium's development on both platforms in parallel via Flutter. For now, this means that some new features can only be found on the new iOS Kalium — such as personalization options:
Brand-new features: Personalize your Kalium!
We've now included different themes you can chose from — just try it and tell us which theme you like most! For now only available on iOS, coming to Android soon(TM).
Natrium — Kalium's fork for the cryptocurrency NANO
Originally announced in September 2018, Natrium is a mobile wallet for the cryptocurrency NANO. Natrium has been unanimously praised for its speed, reliability, and user-friendliness since its initial release on Android shortly after Kalium was released.
BANANO was originally forked from NANO. With Natrium as Kalium "fork" the BANANO community now can give something back to its mother currency and the NANO community ❤.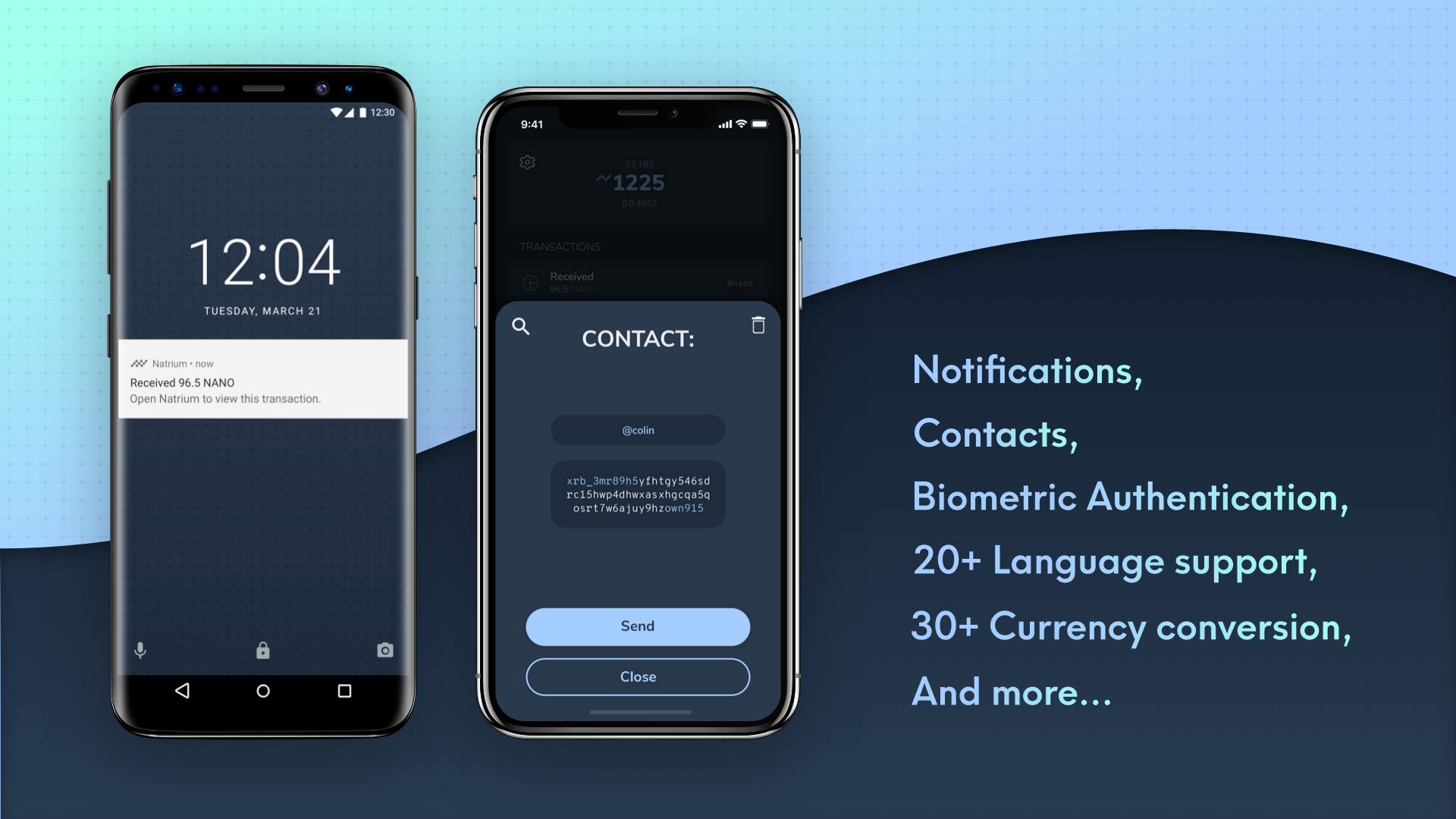 Why BANANO Gift cards/Paper Wallets can be a real game changer
When you plan to spread a cryptocurrency through an airdrop in real-life, or if you want to create gift cards for friends who are not yet into crypto, for example, you can use paper wallets containing the private key for basically all cryptocurrencies. Normally, this however requires the receiving person to find the right wallet, to import the private key (for instance with a QR code), and then to send the balance to another wallet for safety. All those steps are quite complicated. The solution of BANANO with its Kalium wallet is easy and takes less than a minute. This opens up a lot of highly versatile options how to distribute and use gift cards/paper wallets/vouchers for distributing BANANO everywhere you like.
To claim a BANANO gift card, one just downloads the Kalium app, scans the QR code, and after few seconds the balance is safely in your personal BANANO wallet. No strings attached.
For example, the first person scanning the following BANANO gift card will just be able to transfer 500 BANANO to their wallet. If you are too late you can follow the transaction here in the BANANO explorer. If there's enough interest we'll reload the gift card from time to time with random BANANO balances, so stay tuned ;)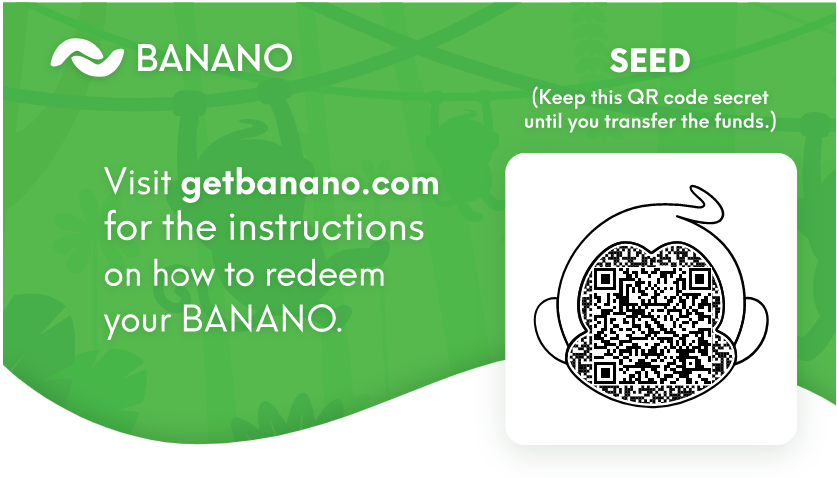 You want to try Kalium? Get some free BANANO right away
It's always better to try something yourselves instead of just believing it. So, to easily get some free BANANO to your Kalium wallet, just download Kalium for android or iOS and post your monKey QR code as comment below as reply (must be the image). We'll send you some free Banano right away!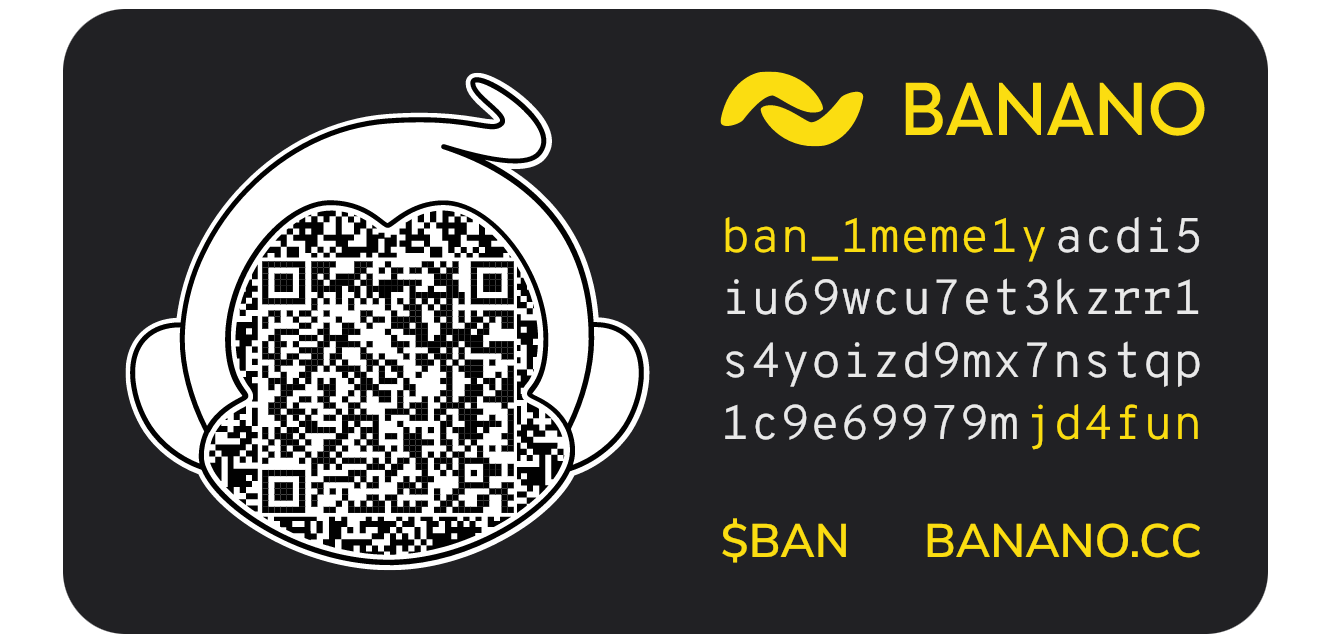 If you like what you see: Tell your friends, and help them to get some $BANANO as well! To get the full experience, join our social media channels!
Most action including BANANO giveaways, meme contests and rains are happening at our Discord server. We also have a tipbot at r/banano that will be used to reward good content, especially good memes!
Join the Banano republic!
$BANANO is a fee-less, instant, rich in potassium cryptocurrency powered by DAG technology disrupting the meme economy.
Official Website: banano.cc
Help getting started: banano.how
Join our social channels for updates & giveaways:
Discord | Reddit
Medium | Steemit | Publish0x
Twitter | Instagram
Facebook | Telegram
Youtube | Github