BANANO April 1 Update: Kalium Release & MonkeyTalks On-Chain Messaging Announcement
April 1st basically is the BANANO Republic national holiday. Our our Main-Net started exactly one year ago, on April 1, 2018. This means…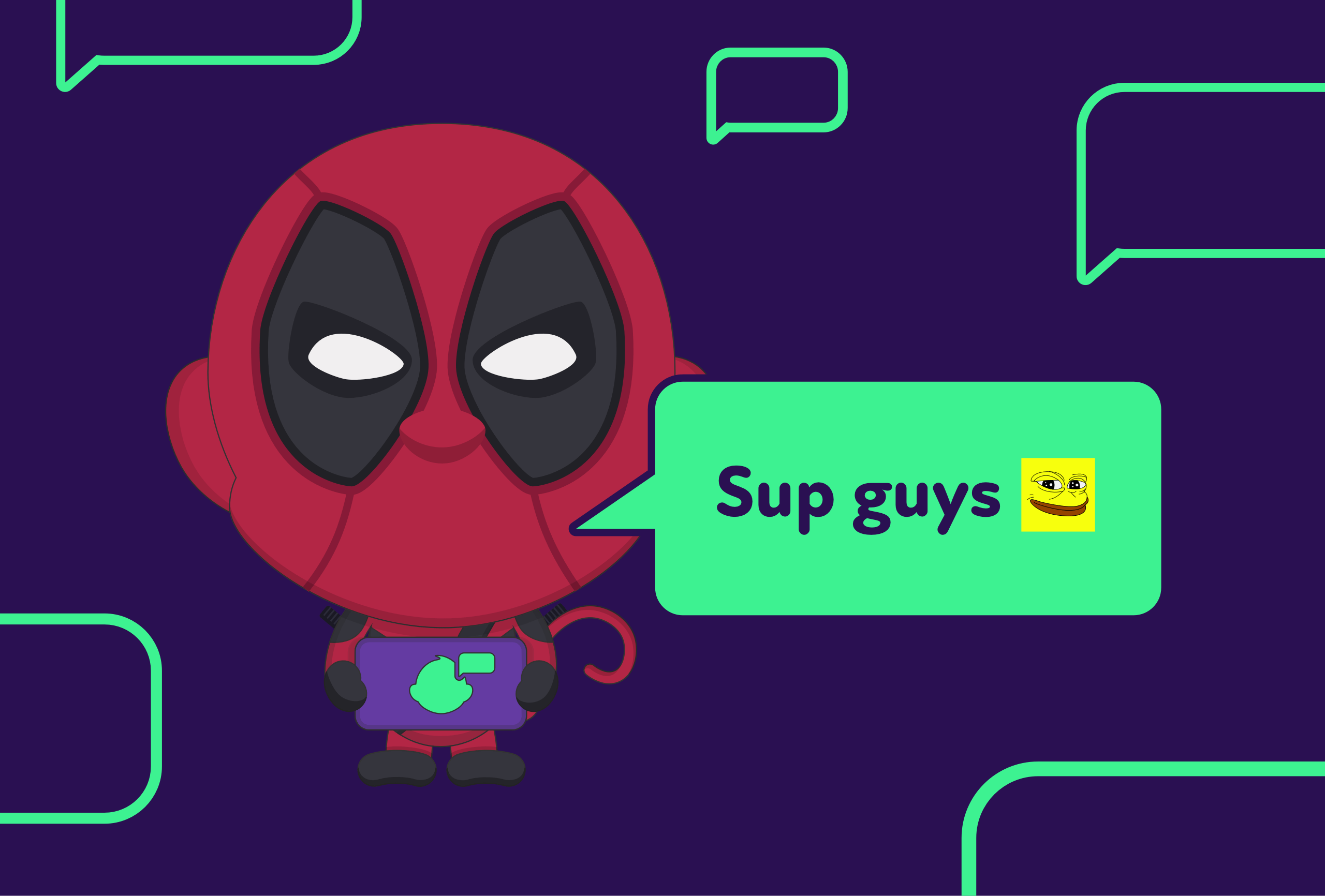 April 1st basically is the BANANO Republic national holiday. Our our Main-Net started exactly one year ago, on April 1, 2018. This means today is BANANO's very first birthday, and of course we have some exciting news to properly celebrate this!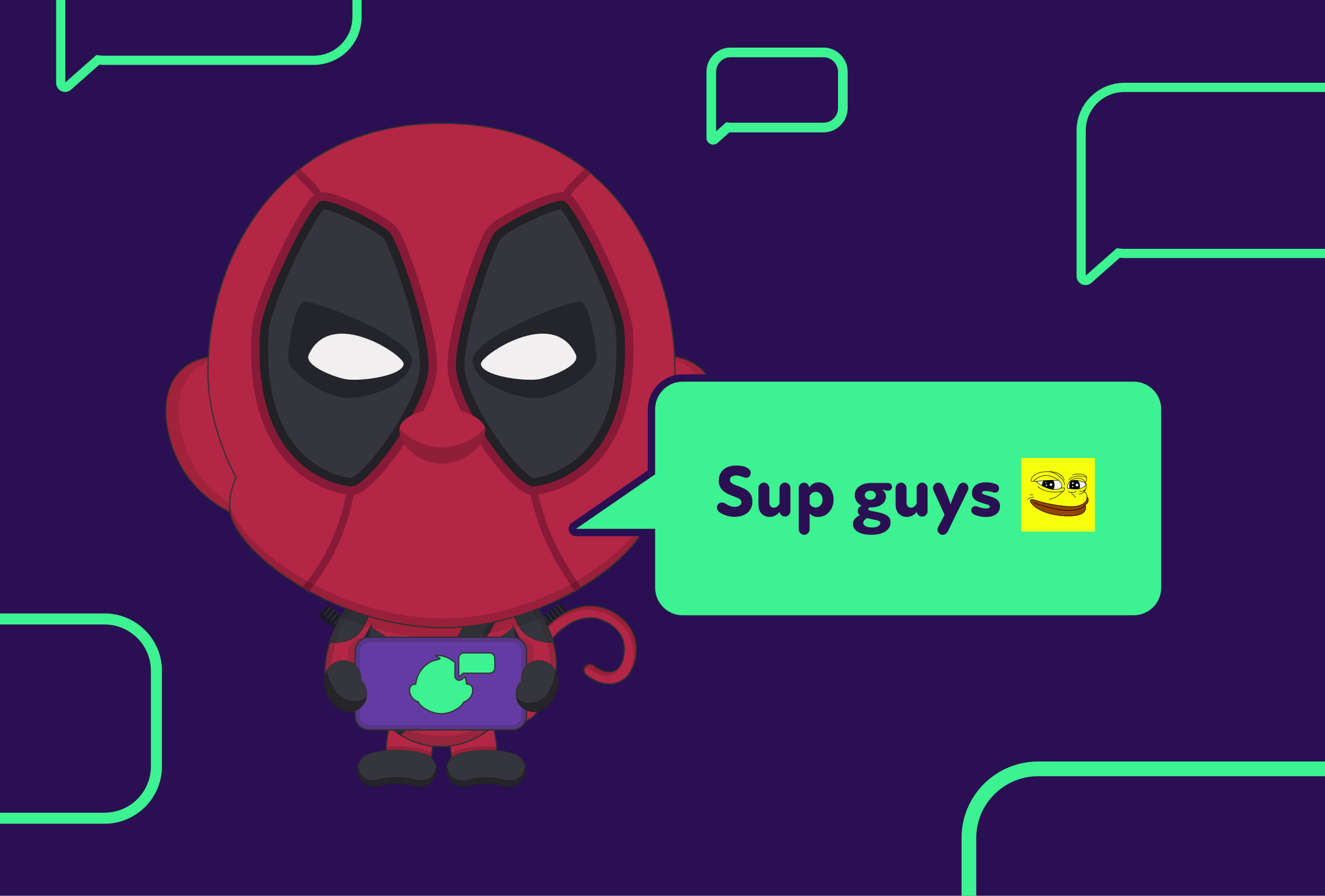 You'll learn more about two great new developments below. The first one is that Kalium — BANANO's mobile wallet — got a major upgrade. The second one is a new BANANO application — Monkeytalks! Read more below, you're gonna like this!
April 1st — One year of BANANO Main-Net
Yes, the BANANO Main-Net now is already one year old. Here's a tweet mentioning our very first public transaction:
So much has happened in the last 12 months, and so much exciting stuff is happening these days as well. If you like to look back and learn what has happened during our first year, you will find all news from day one of BANANO summarized here at http://news.banano.how. You'll see that BANANO has been constantly developing its network, its wallets, its community and also its applications!
Especially today, you might rather want to look forward and learn more about some new developments. It's actually two new great things, both brought to you by our application development dreamteam Yekta and bbedward! And the first one is a new Kalium Release!
New Functions! — Official Release of Kalium 2.0
It's official now! Kalium — BANANO's mobile wallet — is going out of beta! The full release for both Android and iOS is available now in app stores, and Kalium is now built completely on Flutter, meaning it'll always be the same for both platforms from now on (more historic context here).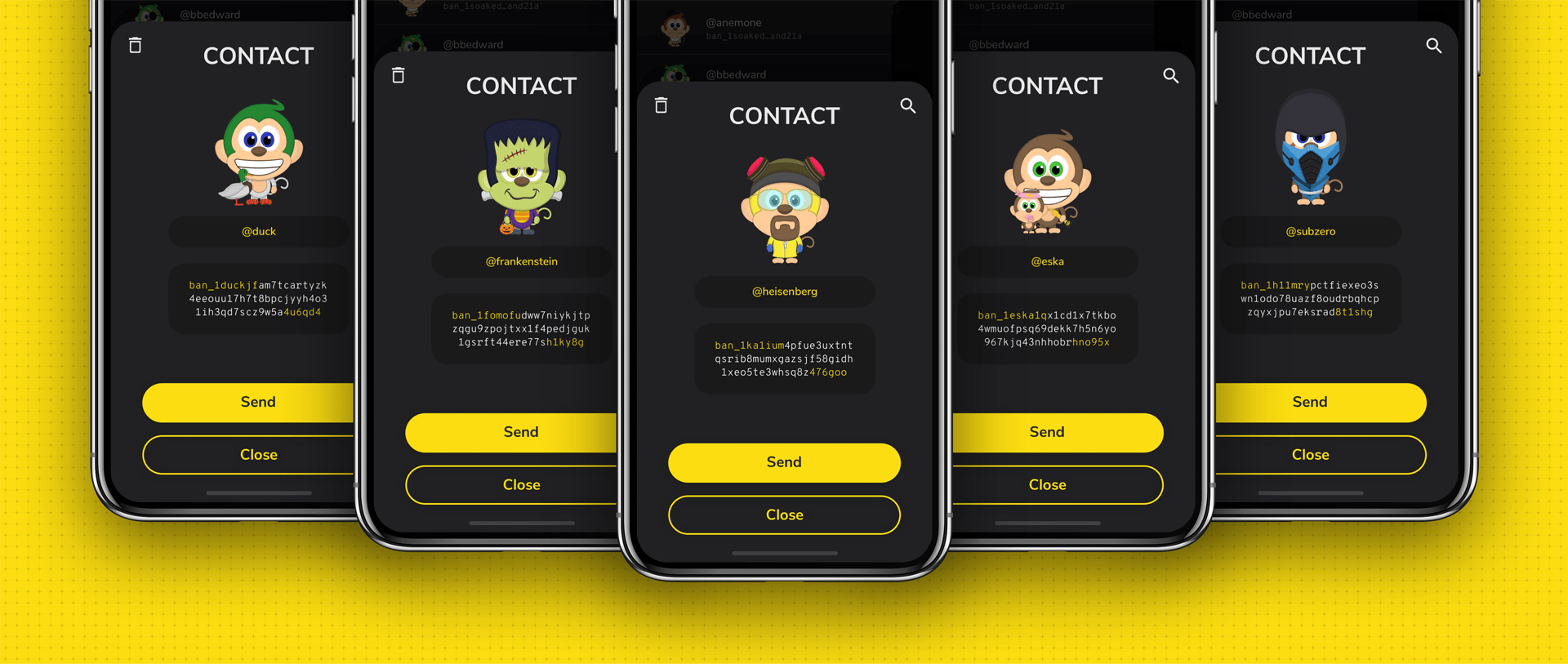 Many Kalium features have already been in the latest Beta release, here's just a short list (full list/documentation at Github):
Send/Receive BANANO securely
View complete transaction history
View transaction details on creeper
Export monkeyQR and address as a PNG image for sharing
Full monKey integration
Fully featured contacts/address book
Change your representative
Biometric support (FaceID+TouchID)
QR scanning
Deep link/URI support
Paper wallet loader
Push notifications
30+ currency conversions, 20+ languages
Themes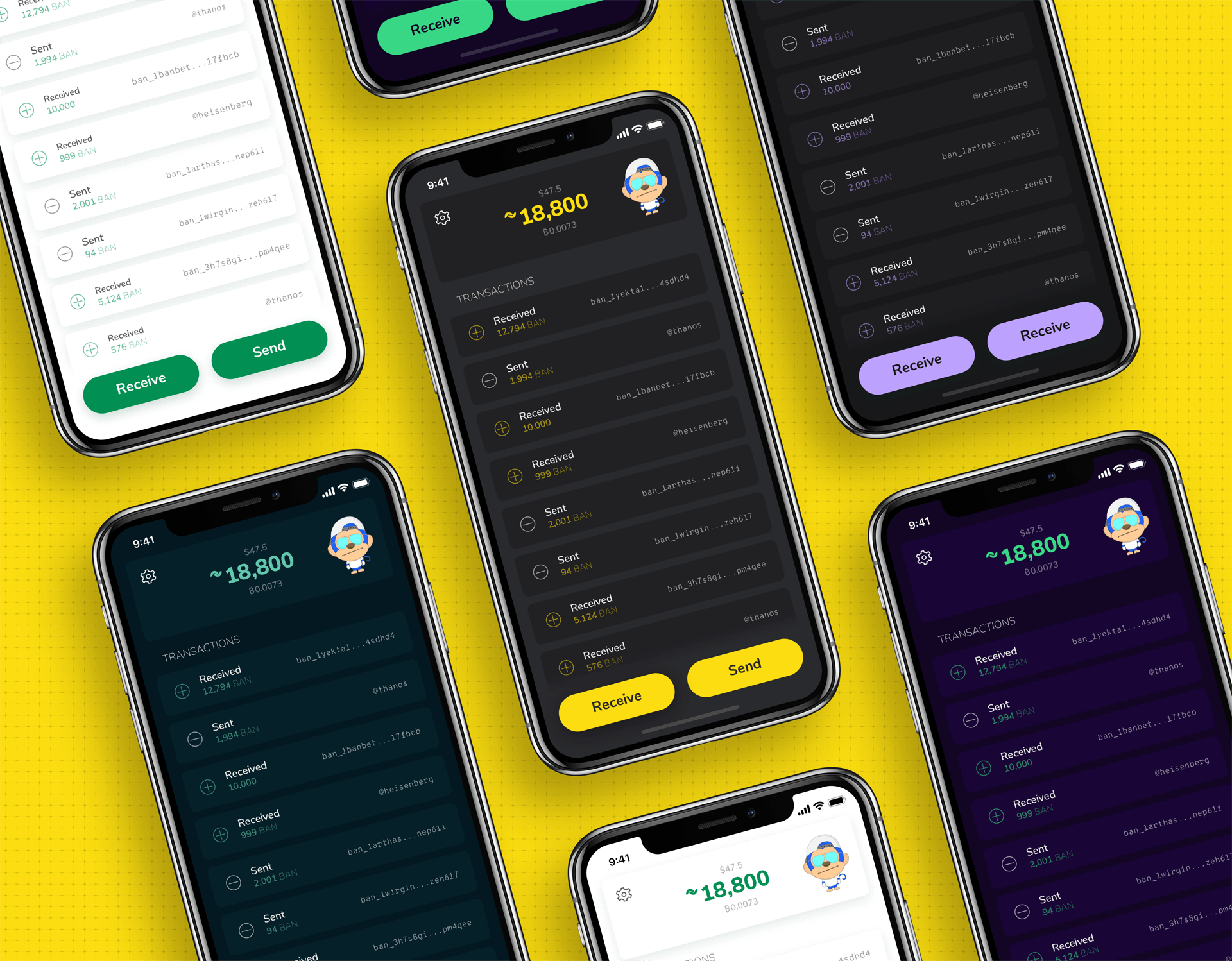 Three features are, however, new in this release, and two of them are highly relevant today ;)
New Feature 1: Multi-account support! Up to now you only could have one address (the first address of the seed) in your Kalium wallet. Now you can access all of them, easily!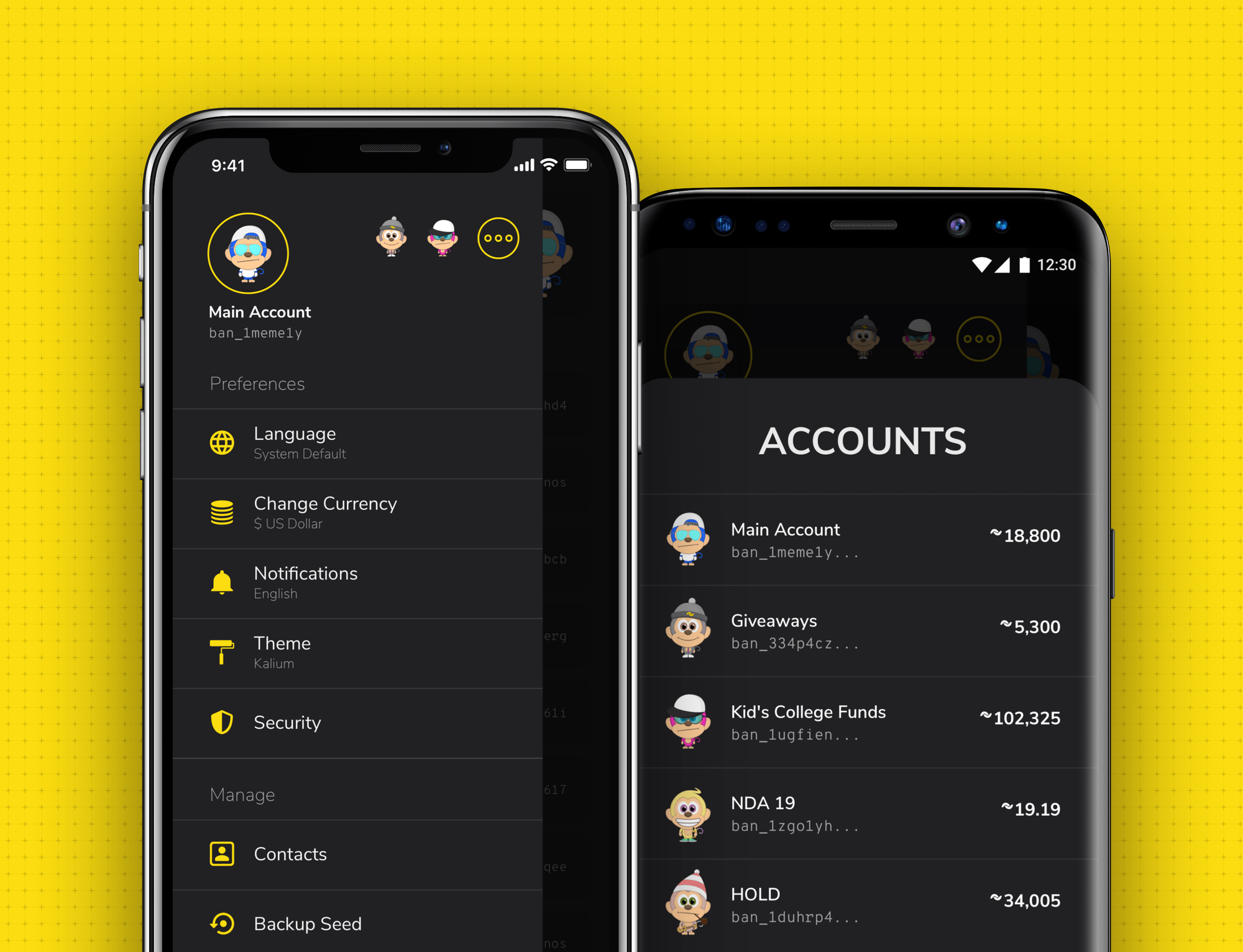 New Feature 2: 'Swipe left to refund/send back' function — Just swipe any transaction to the left to send the same amount of BANANO back to the sender.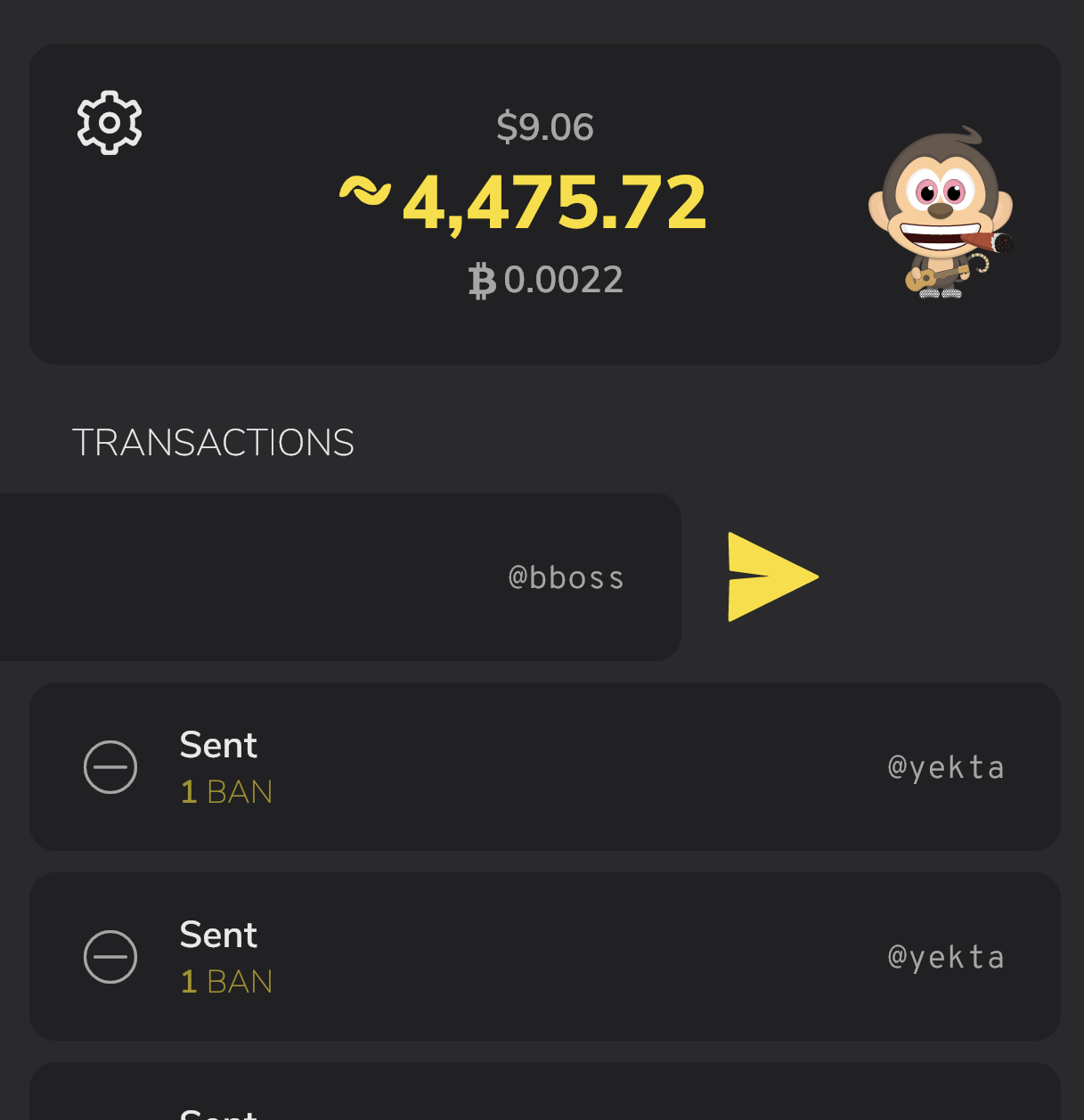 This feature can be quite helpful in situations like this: Let's assume a friend accidentally sends 888 BANANO to your address and wants you to return them. Luckily, this new feature makes this very easy, simply swipe left and send it back. Being honest and doing friends a favor will always be rewarded.
New Feature 3: Kalium now supports MonkeyTalks!
Proudly announcing MonkeyTalks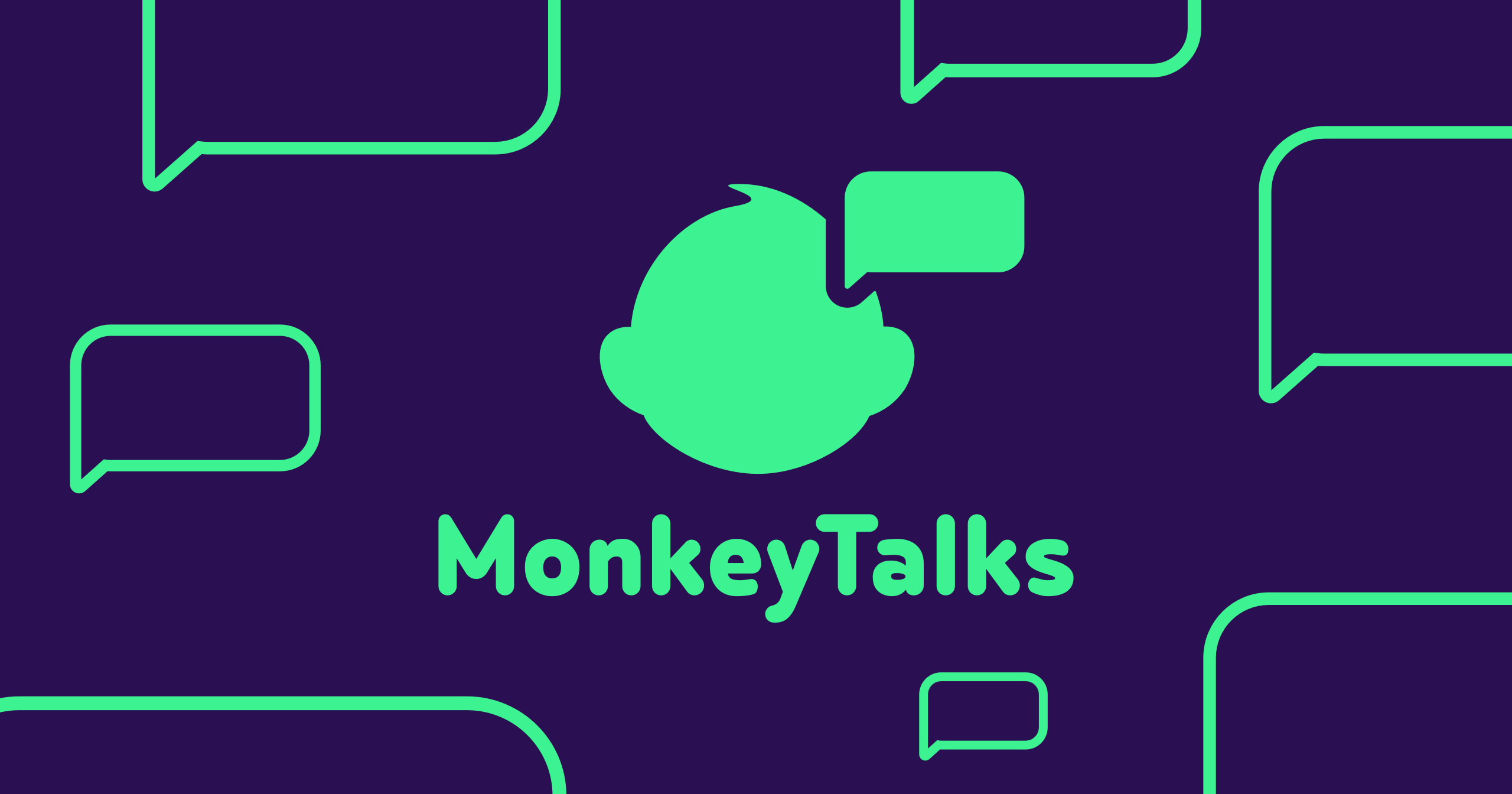 So what is MonkeyTalks? In brief, it's a proof-of-concept application showing how versatile BANANO can be, and how easy it can be used in new contexts. MonkeyTalks is a combination of a BANANO faucet and an on-chain messaging platform. For sending a message you'll need to pay a small fee in BANANO, which in turn refills the faucet.
To claim the faucet, click the button on the top of the page and paste your BANANO address. It's claimable every 24 hours and gives you 0.01 % of the faucet balance (might be adjusted in the future).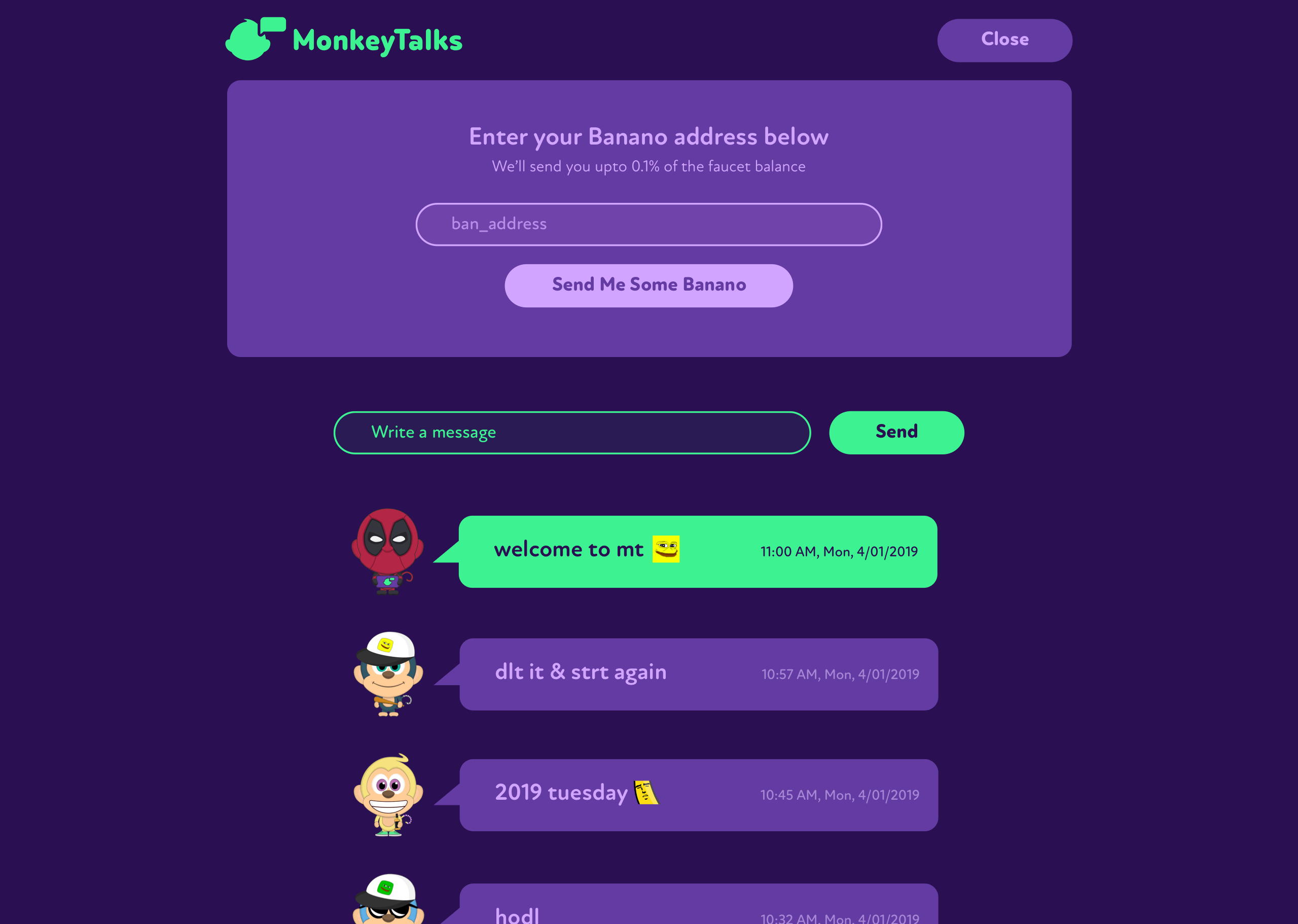 Then, you can use the messaging part to send messages, advertise your website, or just chat with others for fun. Make sure you have the latest release of Kalium, otherwise MonkeyTalks won't work (Version 2.0.1 or higher on Android, Version 2.0.0 or higher on iOS). We are using the decimal places to encode the on-chain messages, similar to Nanote.
To send a message, simply type it in the message field. To publish your message, just send the requested BANANO by scanning the QR code with your updated Kalium version.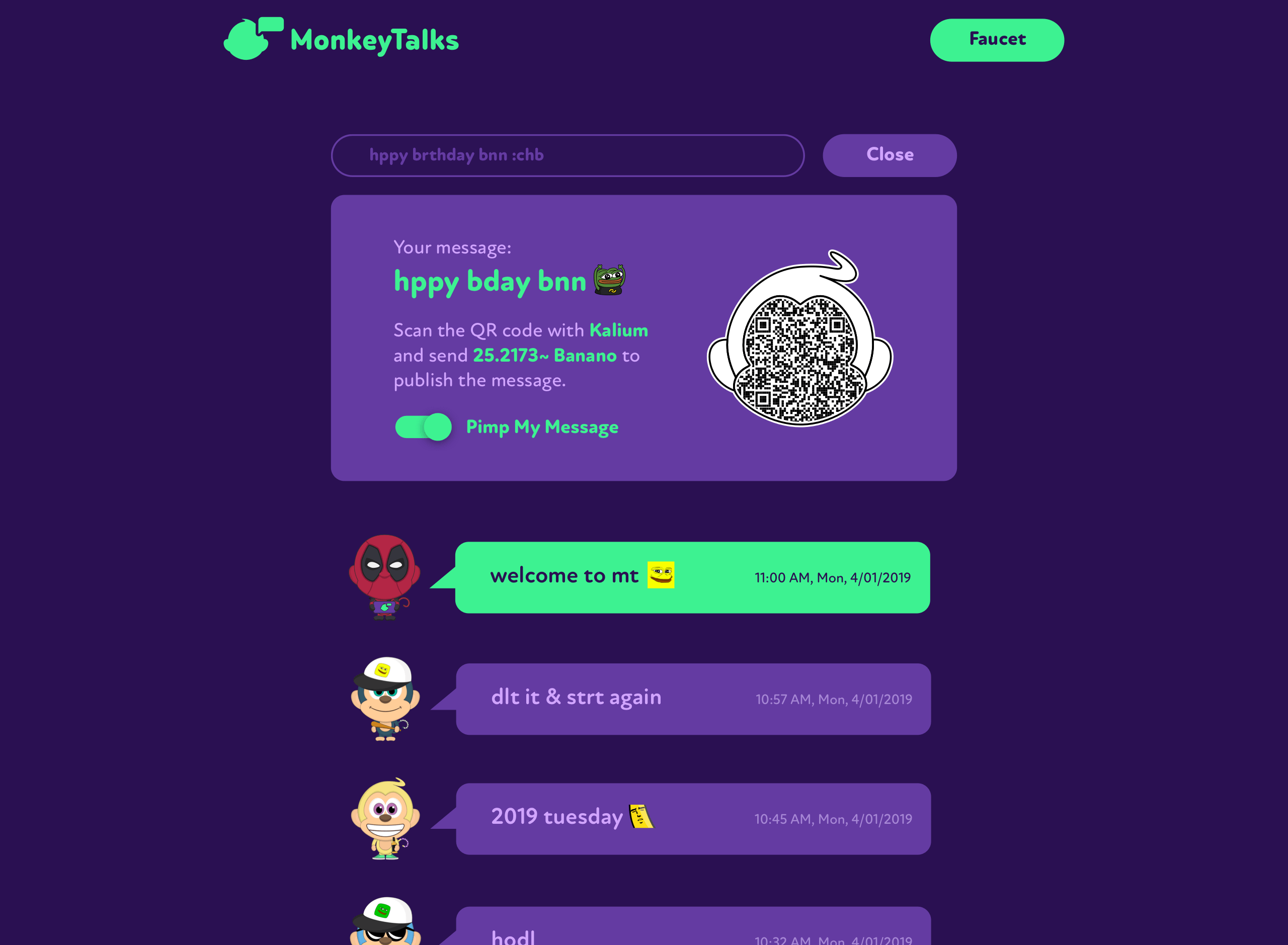 For now, messages can include up to 23 characters. Links to websites will be clickable (just type the URL without 'http://' at the start). And to insert an emoji simply type ':' and select the one you like to include. :hng
We see MonkeyTalks as a proof-of-concept website that combines a faucet giving out free BANANO with an actual application BANANO can be used for.
There's a clear incentive to visit the site to claim the faucet, which in turn incentivizes users to pay BANANO for a message many people will see. To make this more interesting, you can also choose to pay a little more to highlight your message in a different color. Payments all go to the faucet balance, making it more interesting to claim every day… You see where this goes ;)
Future modifications or adaptations of this concept will surely come if it is a success, so let's see how it goes ❤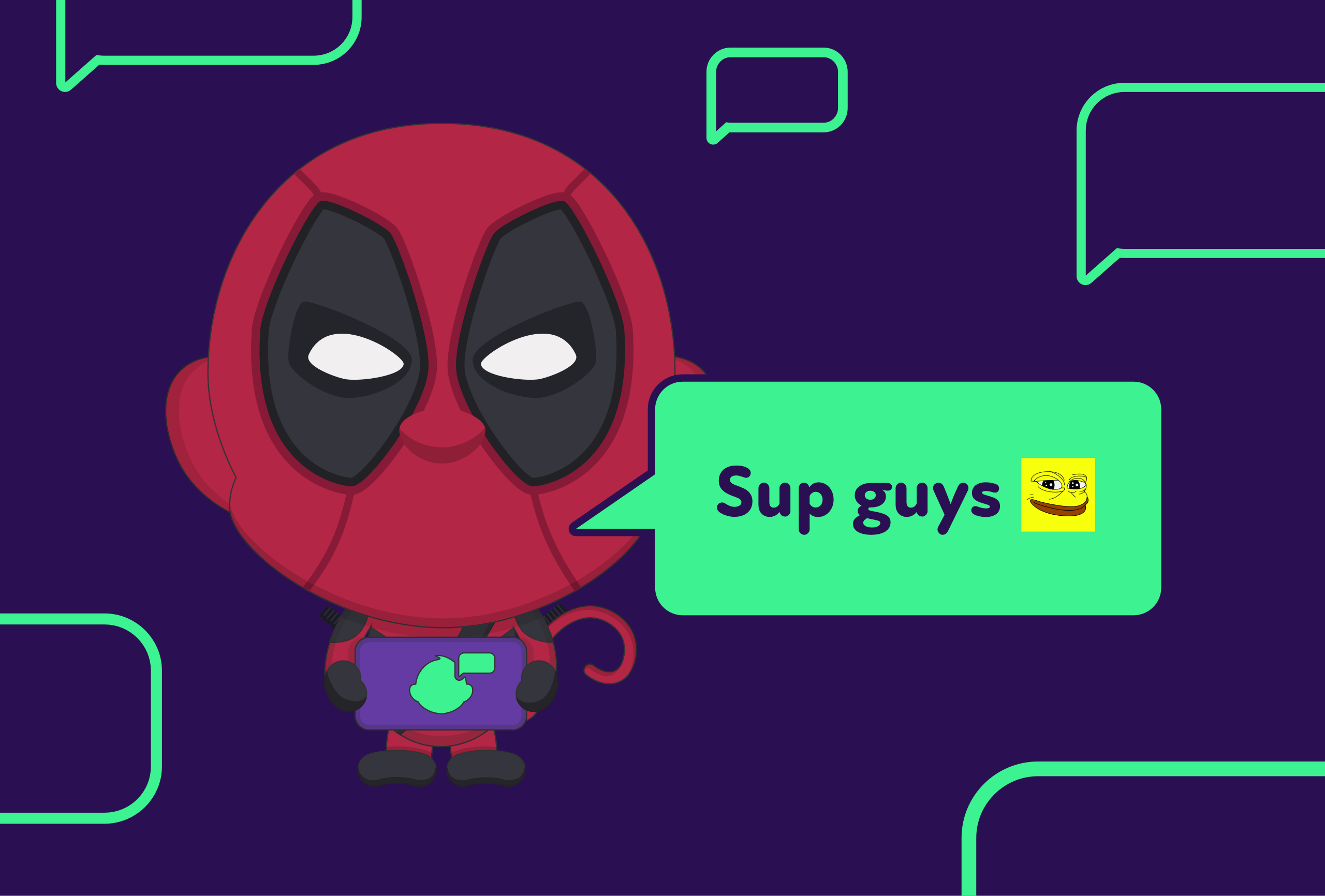 Try it out now! MonkeyTalks Website: MonkeyTalks.cc
Related links:
Kalium Website: https://kalium.banano.cc
The mastermind dev dreamteam (yekta & bbedward) behind all this can now also be found through their own app brand, Appditto!
Follow Appditto at: Medium | Website | Reddit | Twitter | Github |Instagram
Join the Banano Republic!
$BANANO is a fee-less, instant, rich in potassium cryptocurrency powered by DAG technology disrupting the meme economy.
Official Website: banano.cc
Help getting started: banano.how
Join our social channels for updates & giveaways:
Discord | Reddit
Medium | Steemit | Publish0x
Twitter | Instagram | Facebook
Telegram Channel | Groups
Youtube | Github
Overviews:
Banano News | Banano links | Banano events