Reminder: BANANO Cooking Contest Ending Soon!
BANANO is a cryptocurrency for everyone. BANANO has free and fair distribution, meaning it'll get into your wallet free, fast, feeless…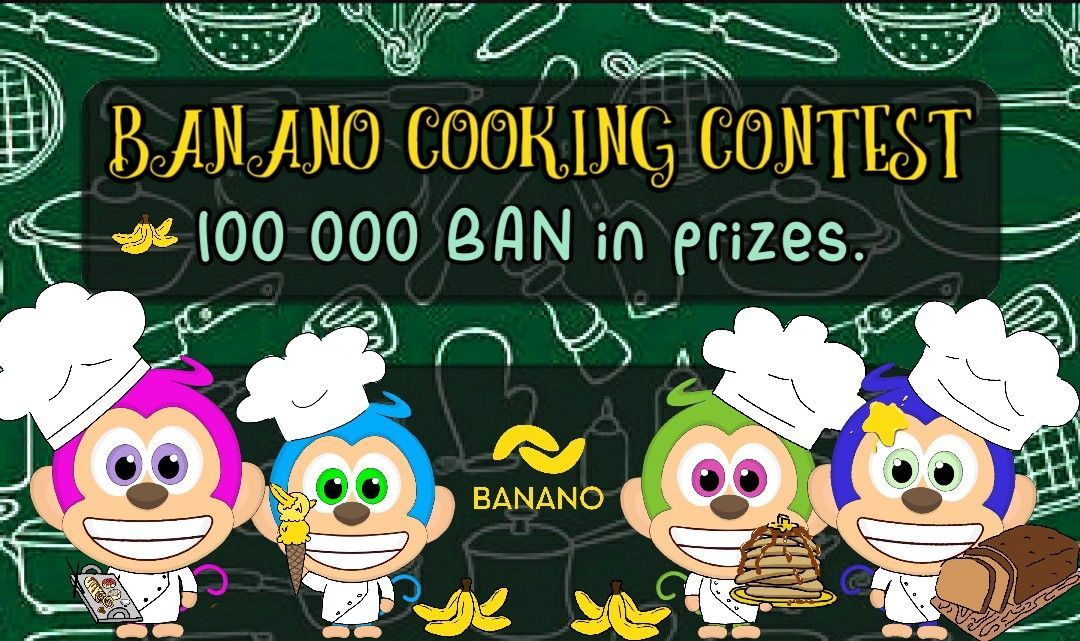 BANANO is a cryptocurrency for everyone. BANANO has free and fair distribution, meaning it'll get into your wallet free, fast, feeless, and with loads of fun. As part of our ongoing free distribution, we recently announced the BANANO Cooking Contest, with a 100000 BANANO total prize pool! This is a reminder that this contest ends shortly, so if you haven't yet — submit your tasty creation now!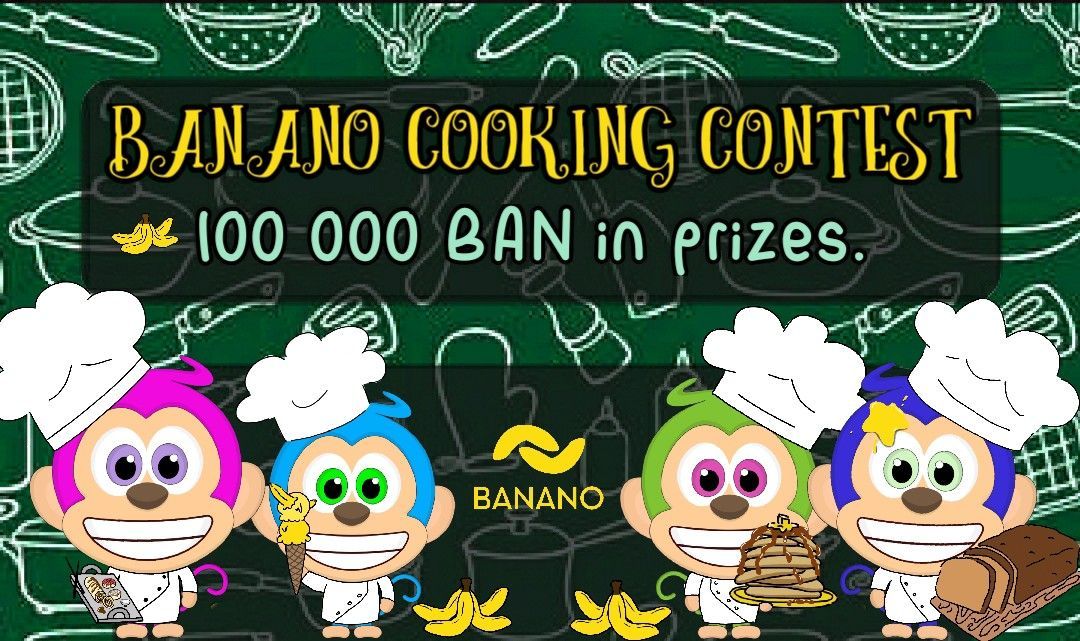 Banano Cooking Contest Reminder
(previously posted here)
The BANANO Daily Peel has gathered the most delicious recipes at the Daily Peel. Now, you can show your skills in the kitchen and win prizes in BANANO! Yes, this contest is the perfect opportunity for you to earn cryptocurrencies just by cooking delicious food, based on BANANO recipes!
Right now, there are the 5 recipes on the Daily Peel that use real bananas (the source of the yellow formula) as the main ingredient:
1- The best Beernano bread (link to recipe)
10000 BAN to the winner
2- The best Banano ice cream (link to recipe)
10000 BAN to the winner
10000 BAN to the winner
10000 Ban to the winner
10000 BAN to the winner
Plus: 35000 BANANO will be distributed equally to all participants (Banano Split)
6- Special award for the best submission using your own original recipe
15000 BAN to the winner
Rules:
Participants must create an album containing at least 5 different photos documenting the recipe preparation, process, and the final result.
Participants have include a handmade sign with their Discord username, Telegram username, or Instagram/Facebook/Reddit username, wherever the photos are posted.
The photos and the presentation of the final result should be full of creativity and represent the BANANO community spirit, you can use any other elements for decoration.
You are allowed to participate in all the categories by submitting different albums, but only win in one category. However, your other submissions will remain on each category's split list.
If you want to participate in category 6 (Original recipe made by yourself), you must present the written recipe with the ingredients and steps to follow in preparing it in a text document/provide the text with your post.
You must upload the photo album using these hashtags on Instagram, Twitter or a similar platform of your choice: #BanCookingContest #BananoRecipes #Banano #Cryptocurrency #CookingContest. Please make sure your post is publicly visible for everyone.
Post the link to your submission/photo album at the BANANO Discord server in the channel #contest-submissions-results. Please add #BanCookingContest and tag @Andru.👽.#1403 when submitting.
Deadline: July 19th, 2020. The results of the winners will be announced shortly after.
Judges: @Andru.👽.#1403 @Chibi#0330 @Frena91#5415 @sebrock|42 세브로크-마흔 둘#4242 @corduroy_pillows#3067
Disclaimer & Credits
Any mention of a third party platform, product, service or website in this article does not imply any endorsement by the BANANO team. All information is provided to the author's best knowledge at the time of writing, will likely not be updated and thus might be outdated when this article is read in the future. A big 'Thank You' to Andru 👽 for organizing this contest and preparing this announcement, and to all judges for helping!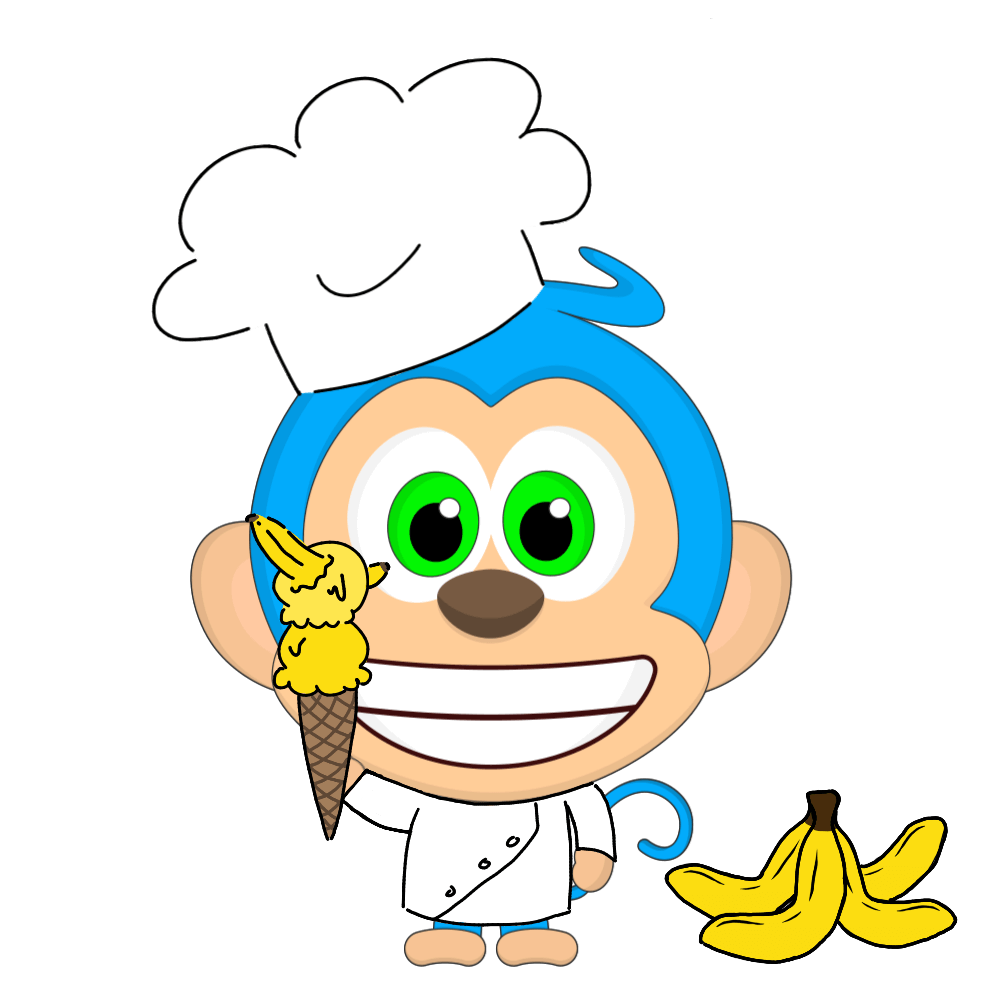 What the Fork is BANANO?
For those of you who don't know BANANO yet, it's obviously perfect to just read our animated, meme-rich and interactive Yellowpaper!
BANANO is a cryptocurrency (forked from NANO in April 2018) powered by DAG technology — here to distrupt the meme economy. Yes, BANANO has memes! And also feeless and near-instant transactions, a highly active community, and active technical development! The BANANO community doesn't take themselves too seriously, but we're here for the long run and we enjoy what we do. A concise explanation can also be found here at Bitcointalk, or on our official website, and you'll find help getting started at banano.how.
See current BANANO price and market data at Coingecko or Coinmarketcap. All current trading pairs and exchanges here.
On top of this, BANANO is super easy to use and puts an emphasis on free and fair distribution, gamification and crypto education. Just try our slick mobile wallet called Kalium and get your first free $BANANO from one of our faucets within minutes!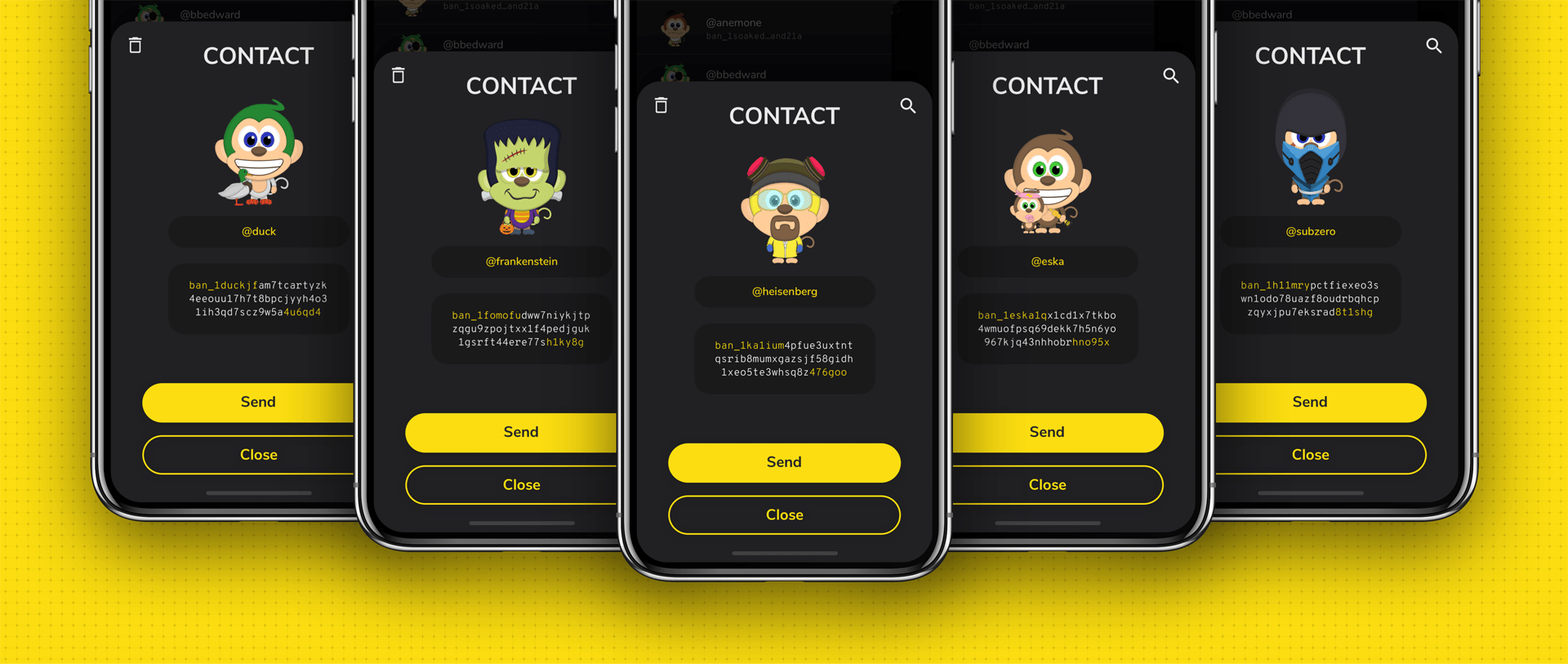 Join the Banano Republic!
BANANO ($BAN) is a fee-less, instant, rich in potassium cryptocurrency powered by DAG technology disrupting the meme economy.
Official Website: banano.cc
Yellowpaper: https://banano.cc/yellowpaper/
Help getting started: banano.how
Join our social channels for updates & giveaways:
Discord | Reddit |Telegram
Medium | Steemit | Publish0x | Uptrennd
Twitter | Instagram | Facebook
Youtube | Github | BitcoinTalk
Overviews:
BANANO News | BANANO links | BANANO events