Recap: BANANO World Real-Life Crypto Hunting Game
The cryptocurrency BANANO is always good for a surprise, and it's often underestimated since many think it's 'just another meme coin'. Key…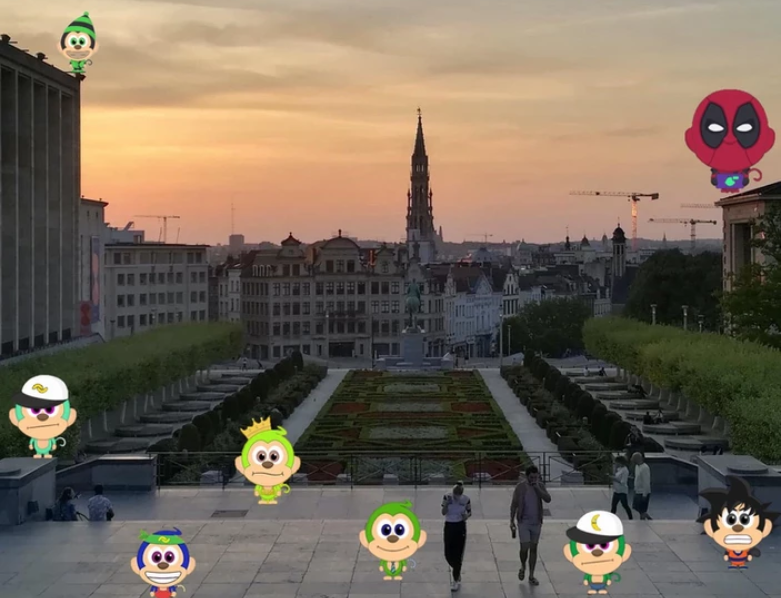 The cryptocurrency BANANO is always good for a surprise, and it's often underestimated since many think it's 'just another meme coin'. Key to its growing success is very easy-to-use next-generation DAG tech paired with crypto education, easy and intuitive wallets and a highly welcoming and engaged community. Also, a key feature is that we experiment with crypto education, gamification and crypto adoption through easy-to use interfaces and innovative events.
Recently, our community member tenflake organized Banano World, a real-world Crypto Hunting Game, in Brussels, Belgium — free to play, free for everyone. Here's a brief recap about the event.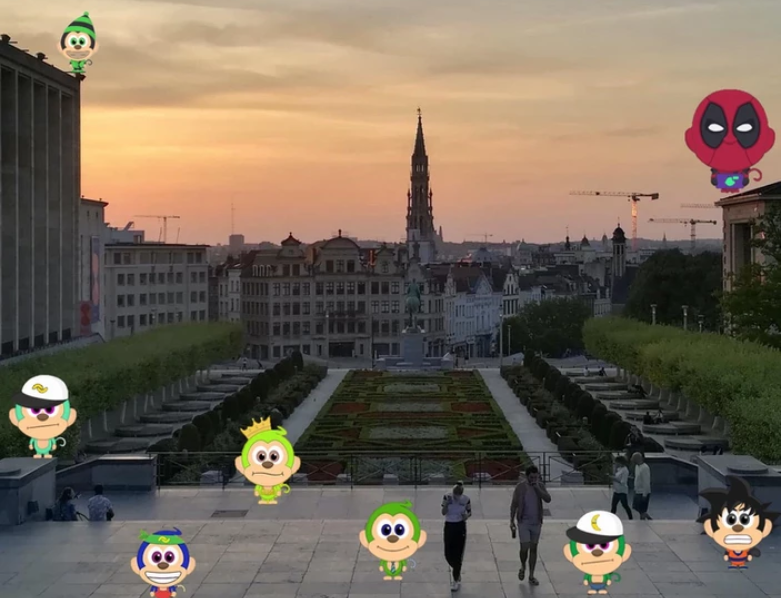 The following is an edited and amended version of this article published in the Daily Peel.
The Real-Life Crypto Hunting Game 'Banano World'
Last year, in the context of a private event, the first ever real world crypto treasure hunt using BANANO was organised for a select few. The concept was simple: Hide paper wallets around town and get players to go on a hunt to find as many BANANO as possible. Players had to be quick, as only the first one to find a QR-code could load its content onto their personal BANANO wallet with the easy-to-use 'Load From Paper Wallet' feature of Kalium, BANANO's mobile wallet:
Along with looking for codes, as soon as players collected enough BANANO, they could start engaging in (chance-based) mini-games to win (or lose) the other player's $BAN. To make things even more interesting, at the end of the event, the player who managed to get the most BANANO was rewarded with one final grand prize! The reception of the game in this private event was a great success and thus we decided to hold a new edition of the game but this time, have the event available to the public!
Banano World Crypto Hunting Game (Brussels edition)
The Banano World Crypto Hunting Game (Brussels edition) we announced previously was great fund and we've got the full story here for you: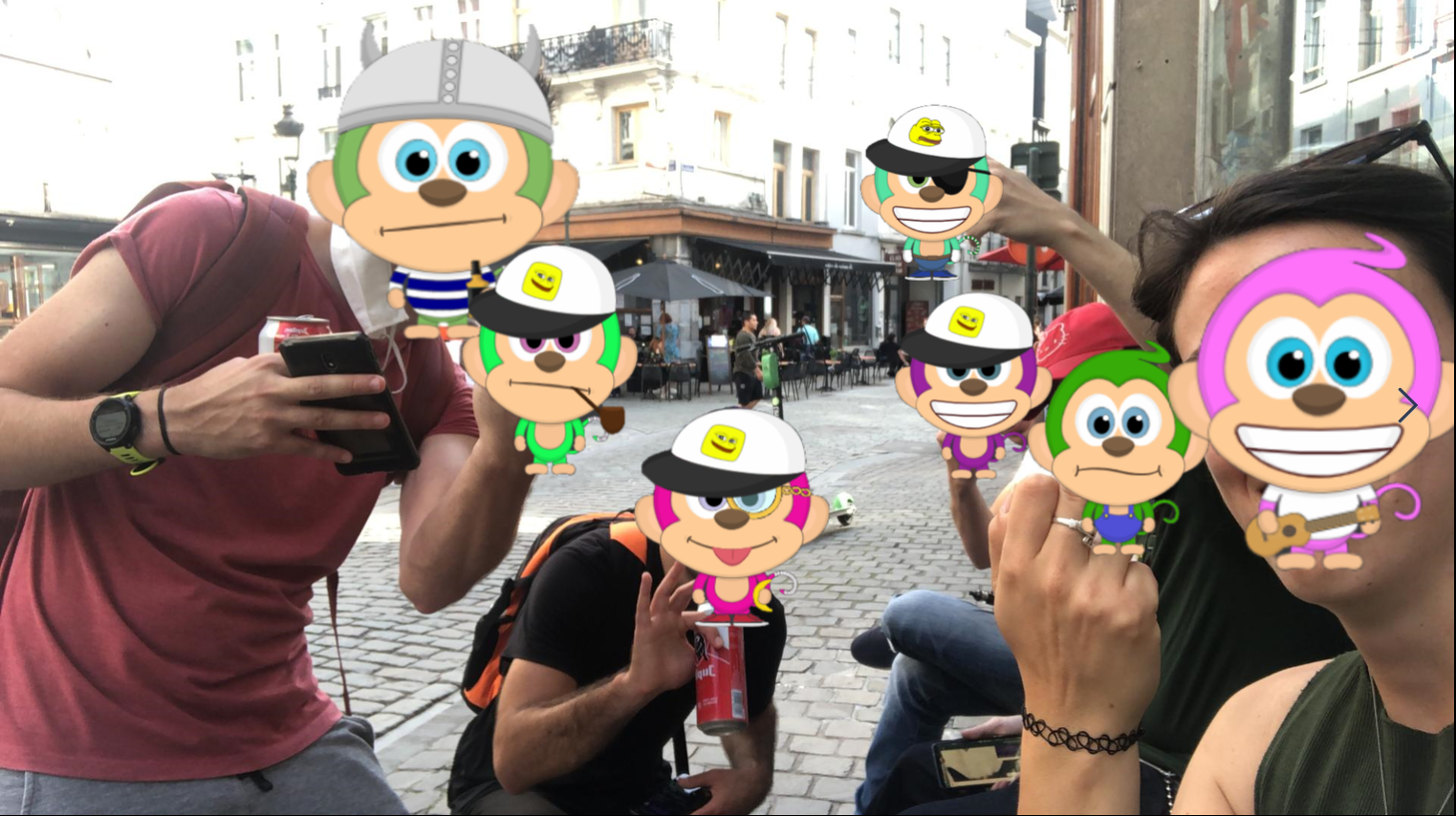 On Saturday July 18th, the first public crypto treasure hunt using BANANO was held in the City center of Brussels. For about 4 hours, players had to follow a list of clues that would guide them to the specific areas where BANANO paper wallets were hidden (see images below). Collecting BANANO from paper wallets was extremely easy for everyone thanks to Kalium, BANANO's mobile wallet. Players simply just had to use the "Load From Paper Wallet'' function and scan the QR-Code when they found one.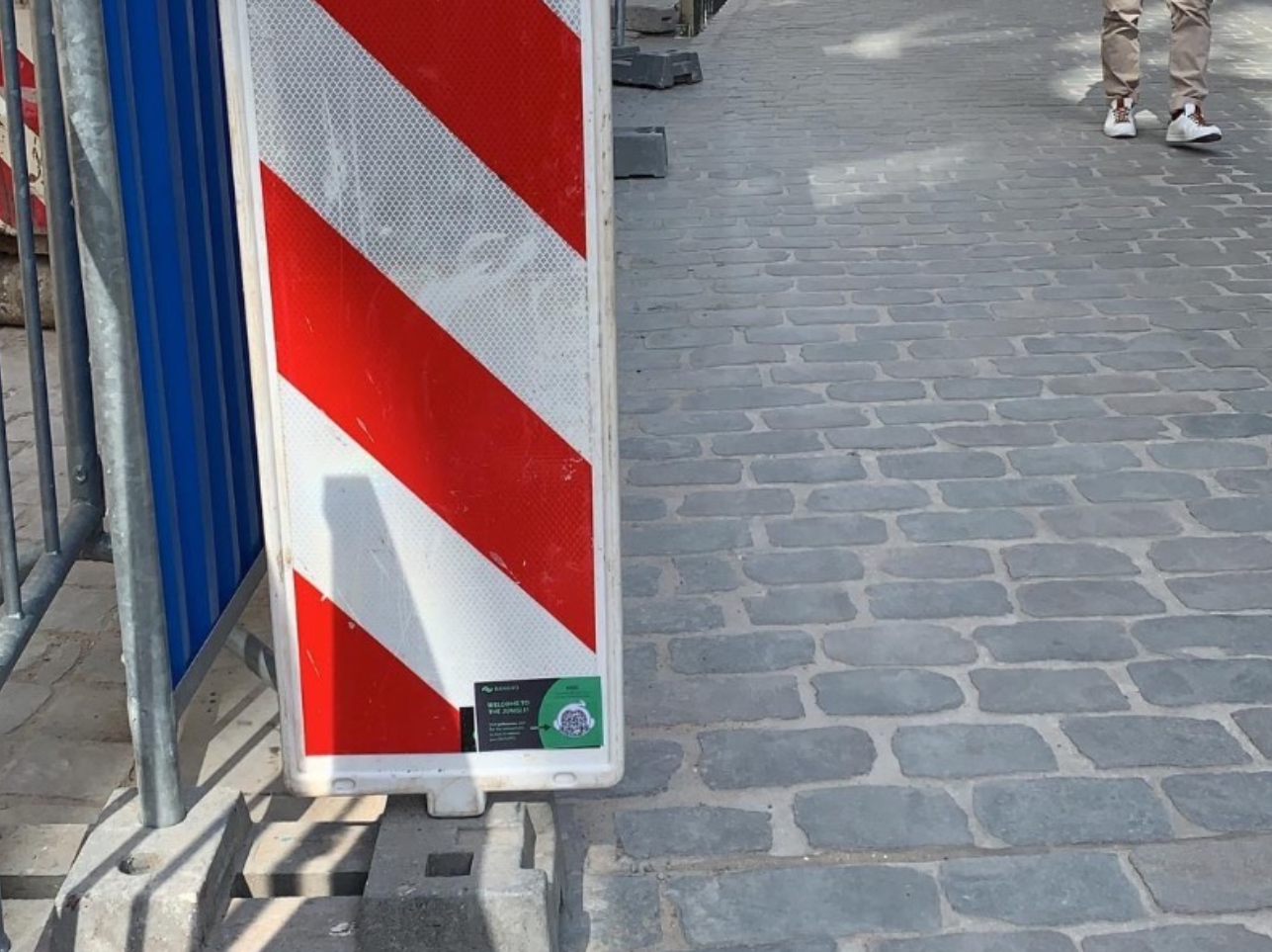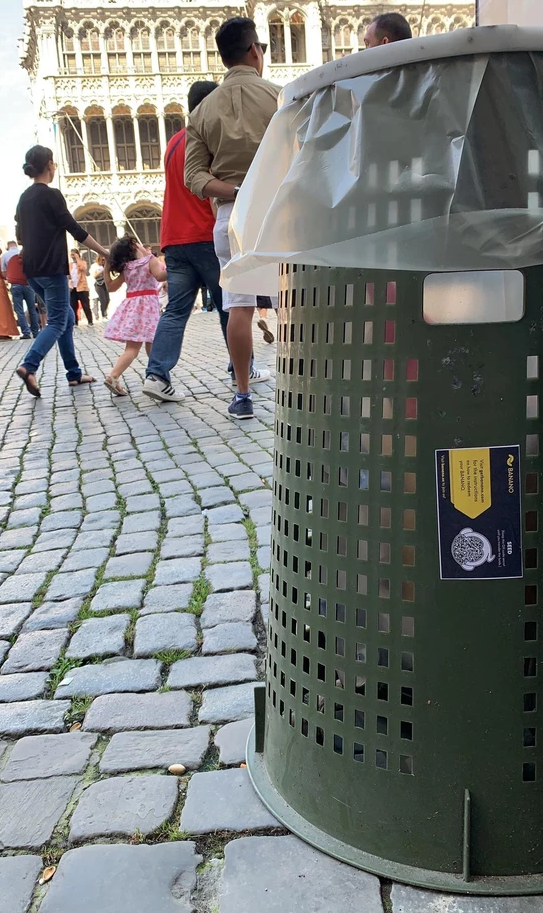 The aim of the game was simple: During the 3 hours, players had to get as much BANANO as possible, and the best players received a bonus prize at the end. In addition, during the treasure hunt players were given a number of different challenges via the event WhatsApp group chat, rewarding even more BANANO for completed task. For example, the first player to send a selfie in front of a specific landmark would win a BANANO prize.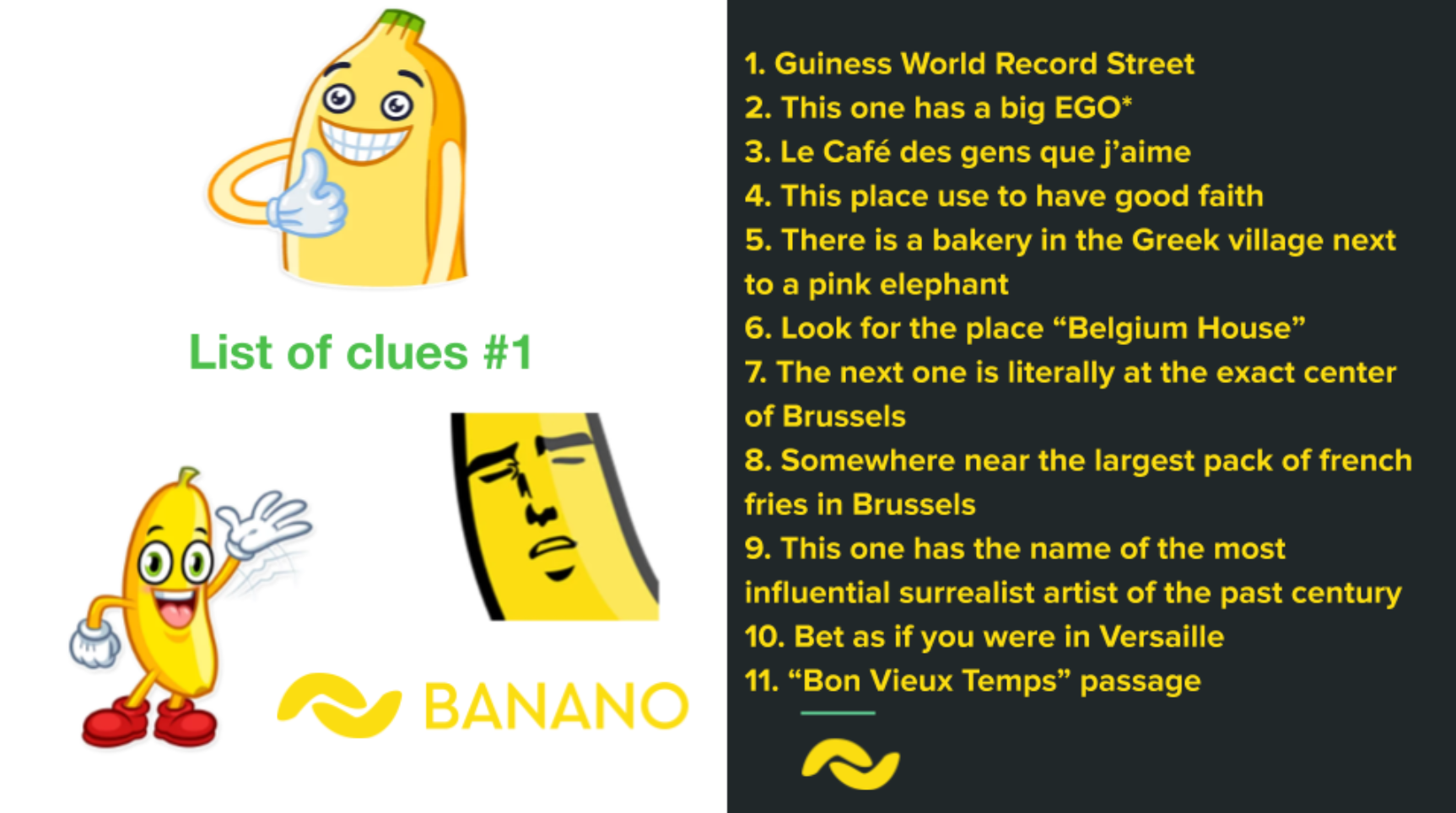 Also in the group chat, there were a number of mostly BANANO related quiz questions throughout the game, and the first player to answer correctly was awarded BANANO. Also, at random times BANANO airdrops appeared in the group chat, again rewarding the quickest player to claim with even more BANANO. Another very fun way to challenge other players was with Deathrolls, i.e. player versus player bets based on chance, where players would duel each other by using a random number generator app. This enabled players being less lucky in finding BANANO paper wallets during the hunt to battle someone who had managed to find more.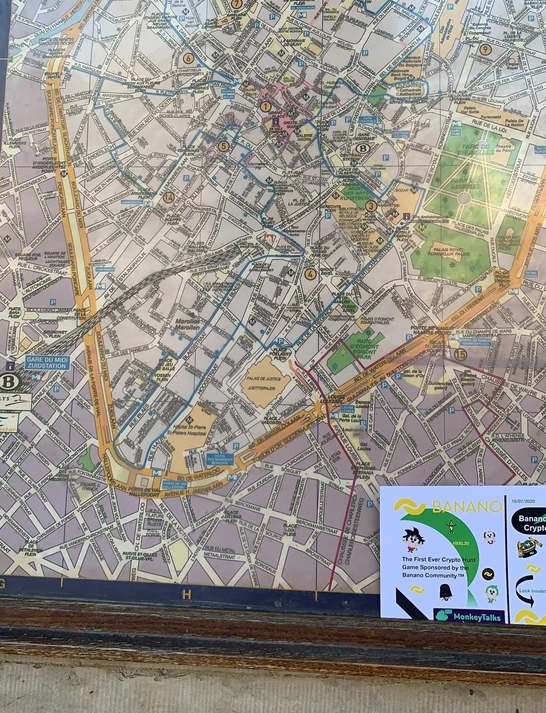 There were two different zones, with a total of about 50 QR-Code spread across evenly. Each zone had their own list of clues and depending on how "hard" the clue was, the bigger the prize to be found.
Some more impressions from this day below: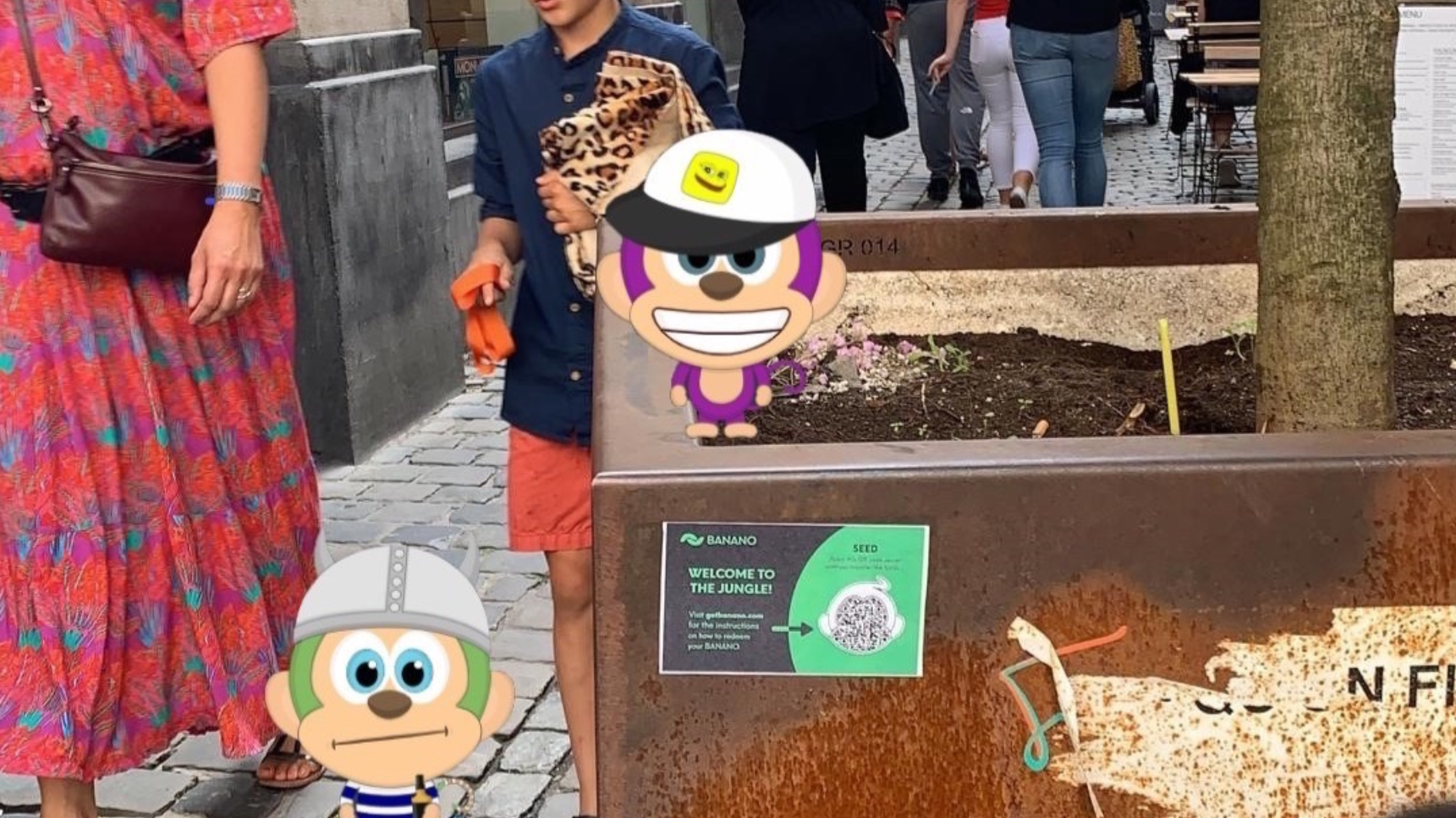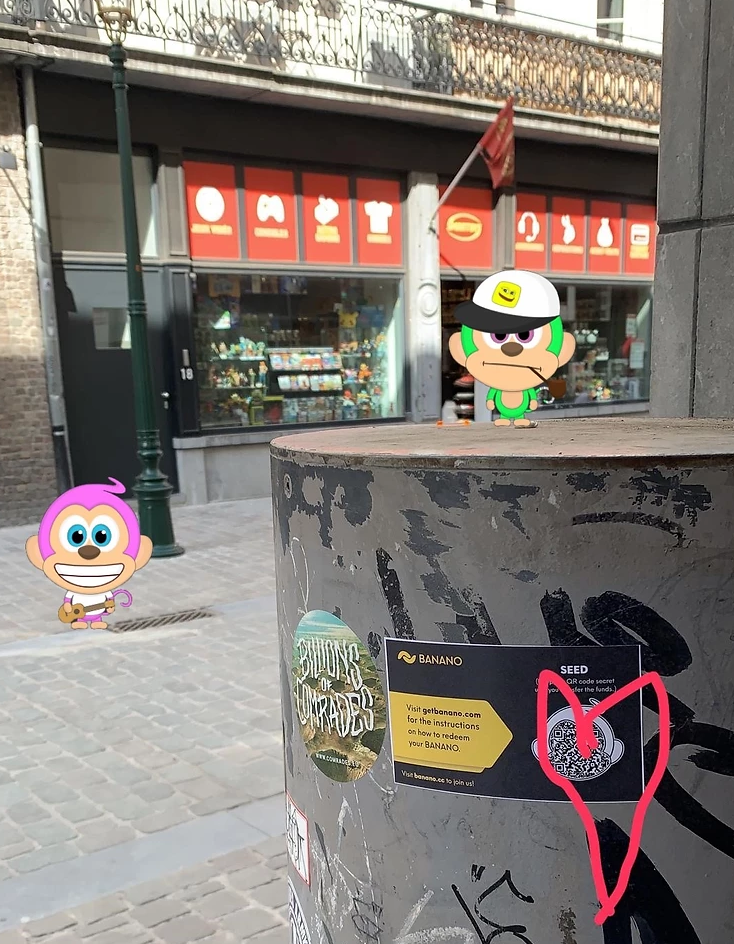 Summary
The aim was to experiment with real-life cryptocurrency airdrop options in a gamified way. The overall feedback from participants was very positive. Six players participated in this event, and a total of 118k BANANO (sponsored by the BANANO team) were rewarded to all players, ranging from 8k to 30k $BAN. We'll be looking to organize new events with more games, more challenges and more fun shortly to finetune and optimize this game type, and to find more ways especially to engage with people being new to crypto (and who maybe didn't register for this event). For now these events will continue to take place in Brussels, organized by tenflake. If you're interested, follow this this Facebook page or get in contact with tenflake directly via Discord: tenflake#4135 (join the BANANO Discord server, then DM tenflake#4135).
We also will aim to expand Banano World Real-Life Crypto Hunting Games to other cities in the future. Let us know which city you would prefer in the comments below!
And yes, especially during pandemics and lockdowns this is not our main effort but rather a crypto experiment in a society where crypto is still not something everyone can relate to or knows about. Luckily in the meantie BANANO has still multiple daily events and bigger airdrops all the time where everyone can hunt and claim free BANANO safely online, without leaving their home ;)
Disclaimer & Credits
Any mention of a specific third party platform, product, service or website in this article does not imply any endorsement of this third party by the BANANO team. All information is provided to the author's best knowledge at the time of writing, will likely not be updated and thus might be outdated when this article is read in the future. This article was written by tenflake who also organized this event, with some editing by bantano. Artwork and images by tenflake.
Credits to 'The Daily Peel'
This article is based on an original article appearing at 'The Daily Peel', a news website created by the BANANO community. Re-use with permission by 'The Daily Peel'.
Original article link: https://www.daily-peel.com/post/bananoworld
What the Fork is BANANO?
For those of you who don't know BANANO yet, it's obviously perfect to just read our animated, meme-rich and interactive Yellowpaper! BANANO is a cryptocurrency (forked from NANO in April 2018) powered by DAG technology — here to distrupt the meme economy. Yes, BANANO has memes! And also feeless and near-instant transactions, a highly active community, and active technical development! The BANANO community doesn't take themselves too seriously, but we're here for the long run and we enjoy what we do. On top of this, BANANO is super easy to use and puts an emphasis on free and fair distribution, gamification and crypto education.
See current BANANO price and market data at Coingecko or Coinmarketcap. All current trading pairs and exchanges here.
Join the Banano Republic!
BANANO ($BAN) is a fee-less, instant, rich in potassium cryptocurrency powered by DAG technology disrupting the meme economy.
Official Website: banano.cc
Yellowpaper: banano.cc/yellowpaper
Help getting started: banano.how
Join our social channels for updates & giveaways:
Discord | Twitter | Telegram | Reddit | Youtube
Publish0x | Uptrennd | LBRY | Medium | Hive
Github | BitcoinTalk | Instagram | Facebook | TikTok
Overviews:
BANANO News | BANANO links | BANANO events