Official BananoJob #3: Find a BANANO Faucet Game Dev (500k BAN!)
BananoJobs is THE place where everyone can create or complete bounties or microtasks: Earn BANANO for completing small tasks (called…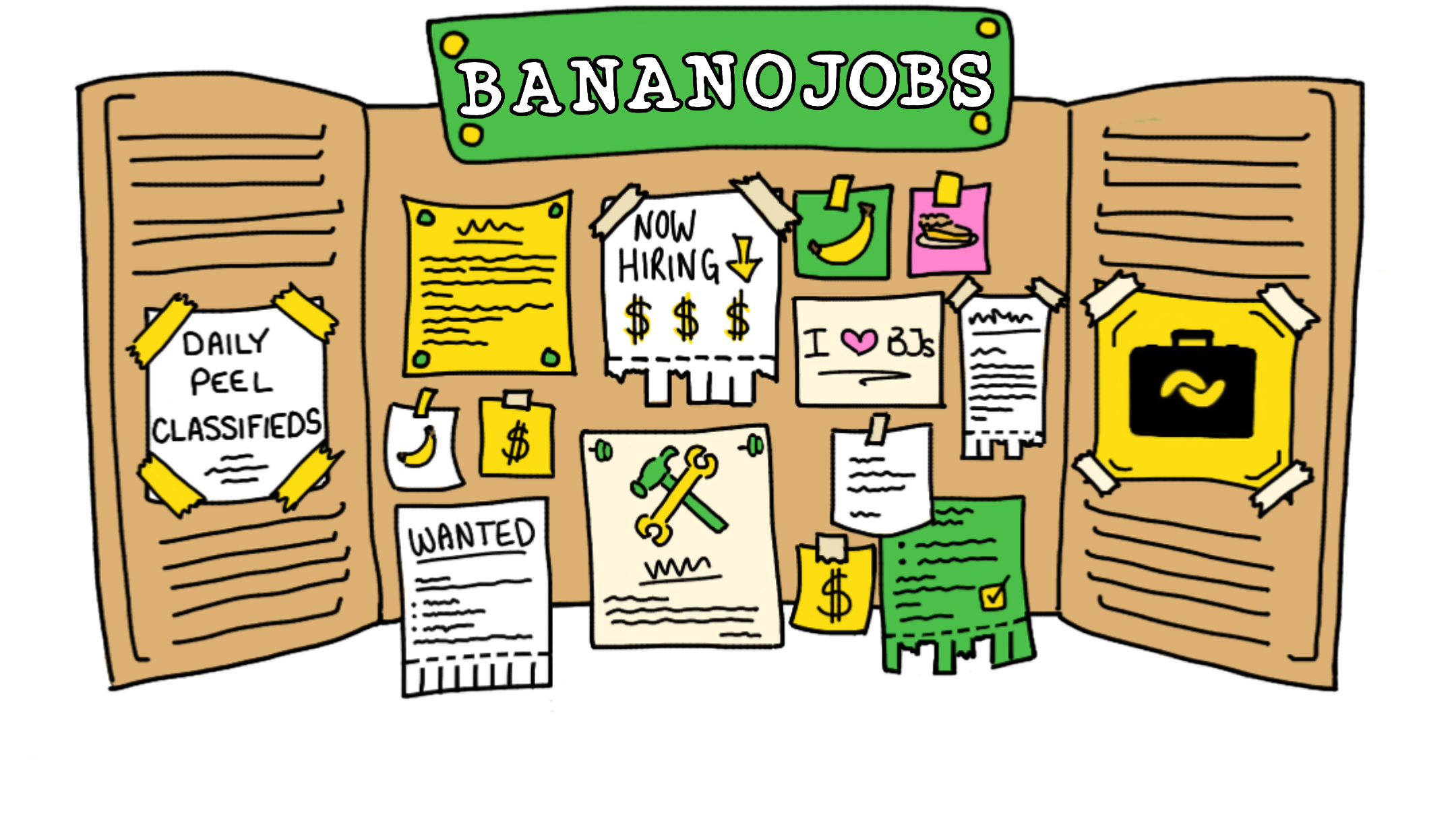 BananoJobs is THE place where everyone can create or complete bounties or microtasks: Earn BANANO for completing small tasks (called BananoJobs), or
Pay BANANO to others to get things done. Everyone can use BananoJobs to complete or create bounties. Learn more here!
On top of this, the BANANO team very regularly releases Official BananoJobs aiming to further grow the BANANO community, help with cryptocurrency education, decentralization and adoption in general. This time however, we're looking for a game developer for the BANANO core team. Whoever refers the developer we hire gets 500000 BANANO as a reward!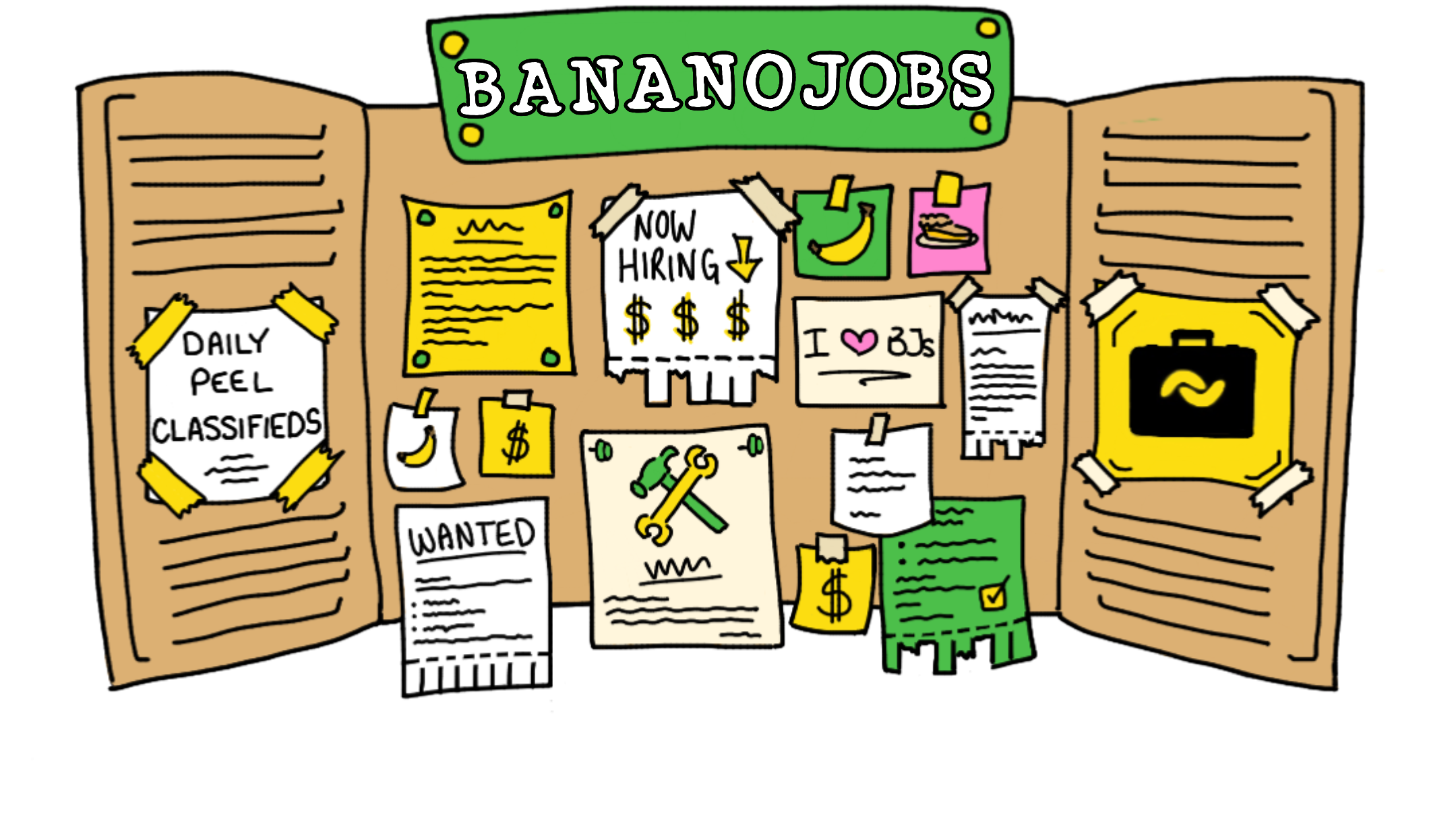 Official BananoJob #3: Find a BANANO Faucet Game Dev (500k BANANO Bounty!)
BANANO has a Jungle Junta (Core Team Member/Game Developer) vacancy and we need your help to fill it! It's been a while since we last asked for help with this but our community has grown significantly in the last year which leads me to believe one of you will be able to help us. We are looking for somebody to join the team as a game developer to work on the new Banano Runner which was the first BANANO faucet game back in 2018.
Requirements
The candidate needs to be experienced in both game development and bot/cheat detection and must be committed and highly motivated. All graphics will be provided by the BANANO team and the rest of the Core Team will be on hand to offer support where necessary. They will be on-boarded as Jungle Junta/Core Team Member with monthly celery and tipping allowance and will be expected to integrate themselves into the community at the BANANO Discord.
BananoJob Reward
We will give 500,000 BANANO bounty reward to the person that helps finding the successful applicant.
Application
Candidates are required to join the BANANO Discord Server and contact ChocolateFudCake#1337. Same for any questions that might come up.
Sneak Peek at candidate BANANO Faucet Game material: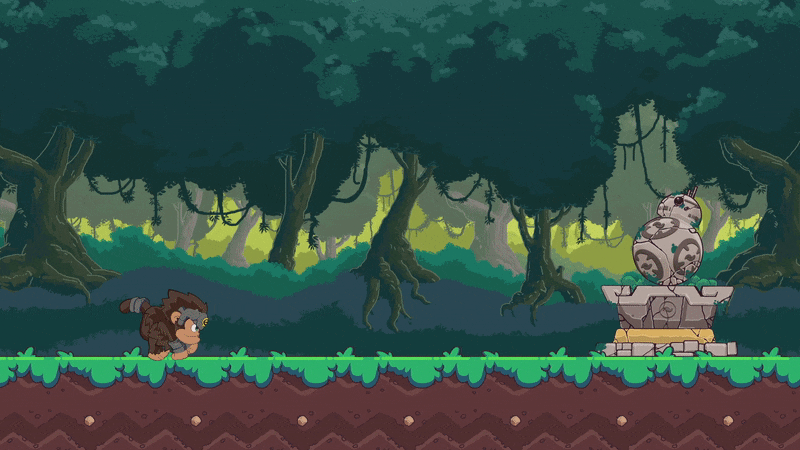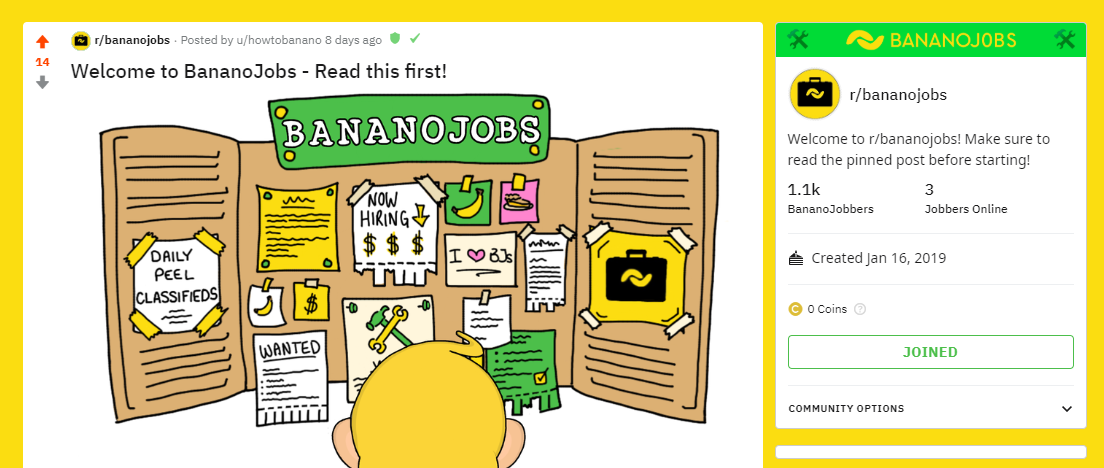 BANANO Reddit Ecosystem Links
BananoJobs | BananoJobs at Twitter
BananoJobs Announcement at Publish0x
BananoMarket
r/banano main subreddit
Disclaimer & Credits
BananoJobs was created to provide a platform for everyone, to freely use BANANO for microtask and bounty payments. Any mention of a specific third party platform, product, service or website in this article, or in unofficial or official BananoJobs does not imply any endorsement of this third party by the BANANO team. All information is provided to the author's best knowledge at the time of writing, will likely not be updated and thus might be outdated when this article is read in the future. This article was written by bantano. Artwork of preview pic created by SoggyApplePie.
What the Fork is BANANO?
For those of you who don't know BANANO yet, it's obviously perfect to just read our brand-new animated, meme-rich and interactive Yellowpaper!
BANANO is a cryptocurrency (forked from NANO in April 2018) powered by DAG technology — here to distrupt the meme economy. Yes, BANANO has memes! And also feeless and near-instant transactions, a highly active community, and active technical development! The BANANO community doesn't take themselves too seriously, but we're here for the long run and we enjoy what we do. A concise explanation can also be found here at Bitcointalk, or on our official website, and you'll find help getting started at banano.how.
See current BANANO price and market data at Coingecko. All current trading pairs and exchanges here.
On top of this, BANANO is super easy to use and puts an emphasis on free and fair distribution and crypto education. Just try our slick mobile wallet called Kalium and get your first free $BANANO from one of our faucets within minutes!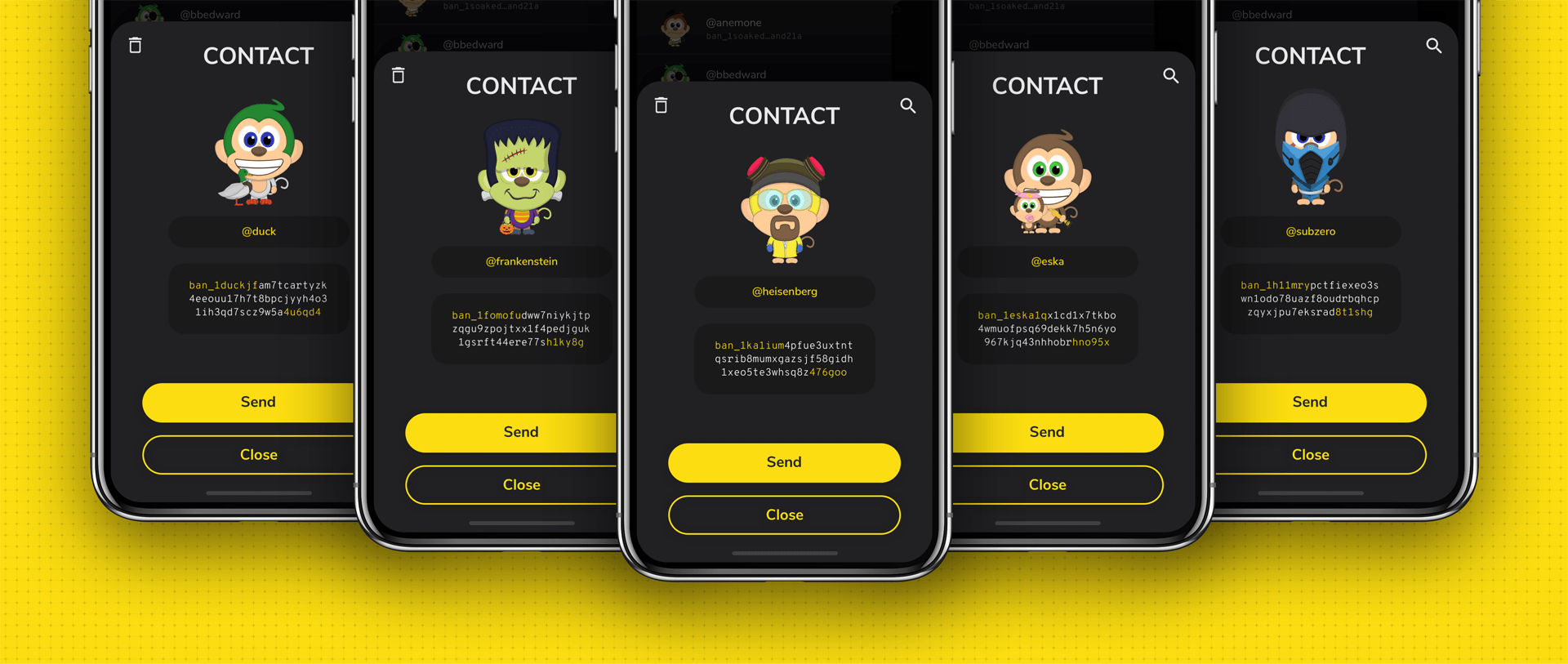 Join the Banano Republic!
BANANO ($BAN) is a fee-less, instant, rich in potassium cryptocurrency powered by DAG technology disrupting the meme economy.
Official Website: banano.cc
Yellowpaper: https://banano.cc/yellowpaper/
Help getting started: banano.how
Join our social channels for updates & giveaways:
Discord | Reddit |Telegram
Medium | Steemit | Publish0x | Uptrennd
Twitter | Instagram | Facebook
Youtube | Github | BitcoinTalk
Overviews:
BANANO News | BANANO links | BANANO events