MonKeyslots — Earn BANANO by Owning cryptomonKeys NFTs!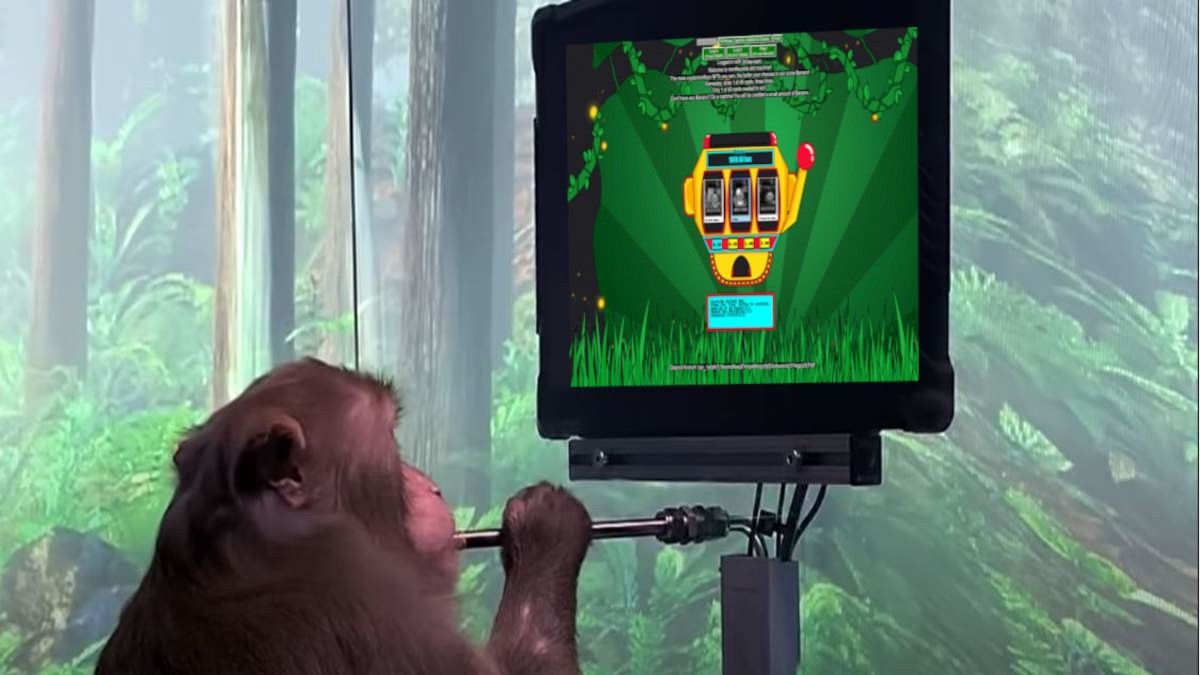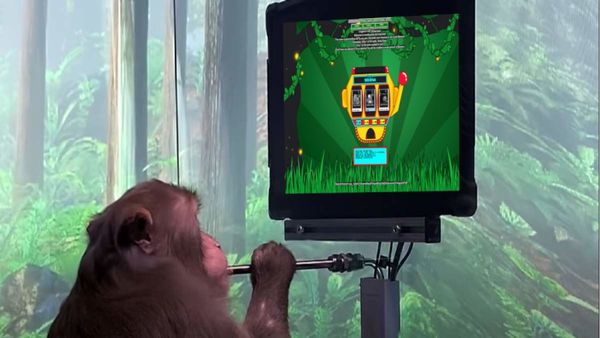 Backed by next generation DAG tech and potassium, BANANO is a cryptocurrency getting into your wallet fast, feelessly, and with loads of fun. BANANO is distributed for free to everyone. Its easy-to-use technology onboards normies and crypto-noobs without the usual hassle by combining a fun attitude with gamification, and then educate them to handle crypto in general in a responsible way.
BANANO is also about trying new ways of free and fair distribution. This time, we built a slot machine game you can use as BANANO faucet if you own cryptomonKeys NFTs!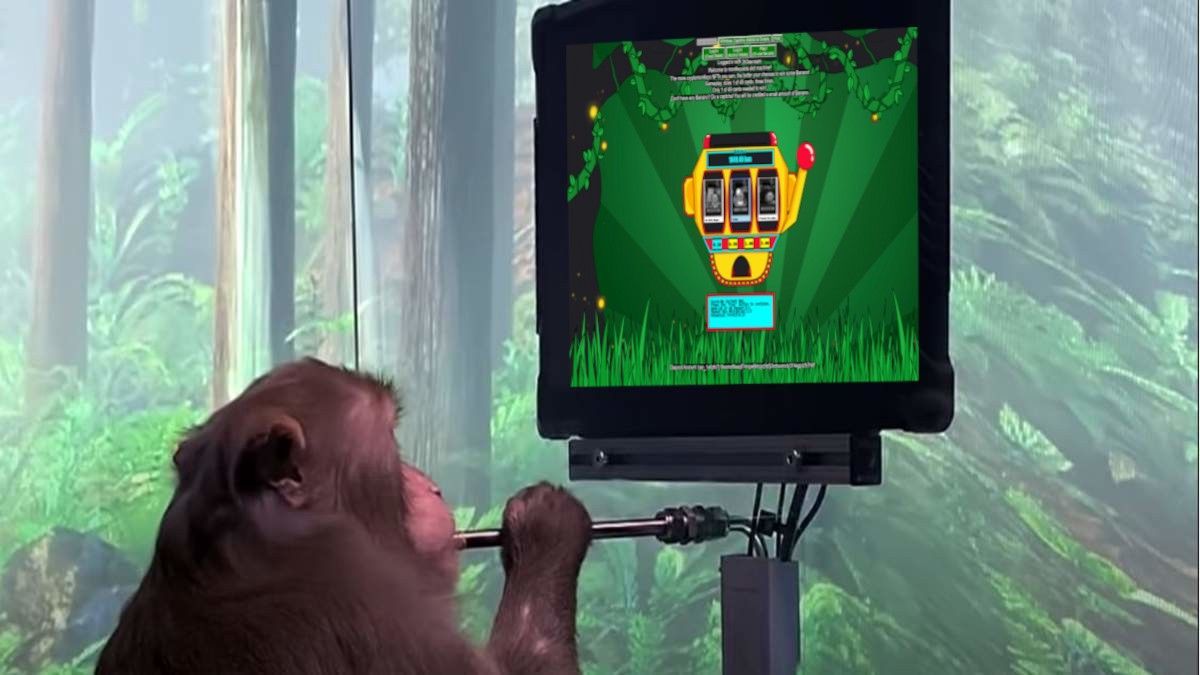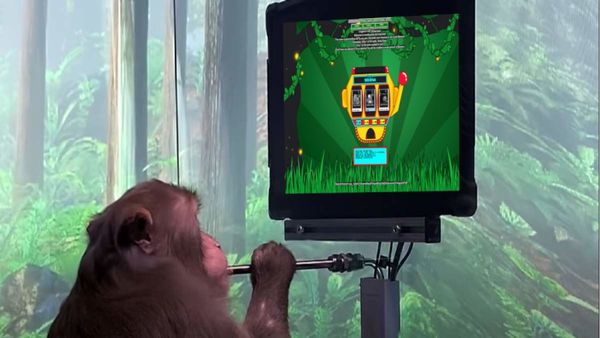 monKeyslots — Earn BANANO by Owning cryptomonKeys NFTs
Welcome to monKeyslots, a slot machine-style BANANO faucet connecting BANANO and cryptomonKeys NFTs! In brief: The more cryptomonKeys you own, the better your chances to win some BANANO!
Disclaimer: Please consider this a beta version! Please feel free to report any bugs or suggestions (or ask questions) at the BANANO Discord server, channel #monKeyslots.
Simply log in with your Wax wallet and play monKeyslots to win BANANO. No cryptomonKeys are at risk at any time. We even offer you free BANANO to get started! Read the instructions below to find out how to play:
Step-by-step How to Play
Visit waxslots.banano.ch
Log in with your Wax wallet and connect your BANANO address (if you run into an error message at this stage, please just wait for 30 seconds or try again, that normally fixes it)
Solve the Black Monkey captcha to get some free BANANO, or deposit some of your own
Pull the lever to spin the slot machine. If you own all the cryptomonKeys which appear on the reels, you win BANANO
Freezing: The crytomonKey NFTs which already won will be removed from the reels until the round restarts (approximately every 6.5h)
If you own multiple of the same cryptomonKeys NFT, only one of them gets frozen at a time
Don't like slot machines but still want to earn BANANO? cryptomonKeys collection needs work but still hungry for potassium? Keep it simple and solve the classic Black Monkey captcha instead!
If you have no Wax wallet yet, create one easily at wallet.wax.io
If you have no BANANO wallet yet, create one easily with Vault or Kalium (help getting started here).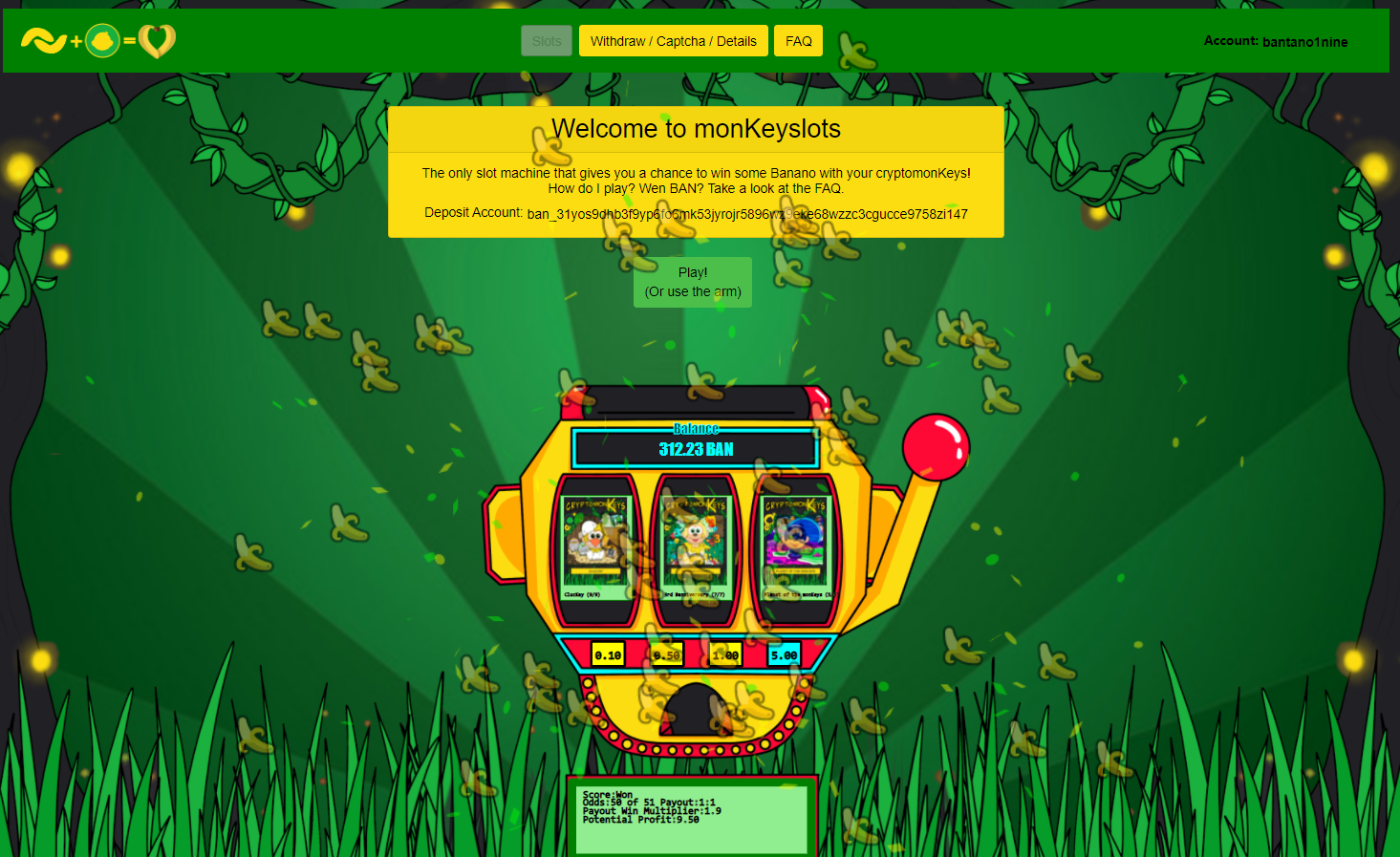 Read the FAQ at monKeyslots for more details. To find out which of your cryptomonKeys NFTs are frozen and which are still playable in the current round, see the Additional Details section.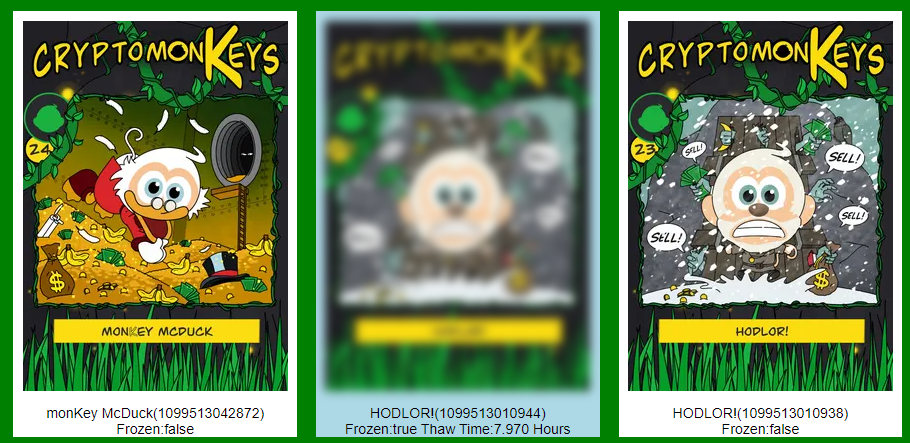 What are cryptomonKeys?
cryptomonKeys is a freely distributed, community-driven, meme-rich digital trading card series based on NFT technology, here to disrupt the meme economy.
This BANANO community project has NFT giveaways and events running regularly on all platforms, especially on Discord! Earn free cryptomonKeys and learn more here:
Website | Discord | Twitter | Instagram | Telegram
Trade cryptomonKeys at AtomicHub: live trading offers | sale history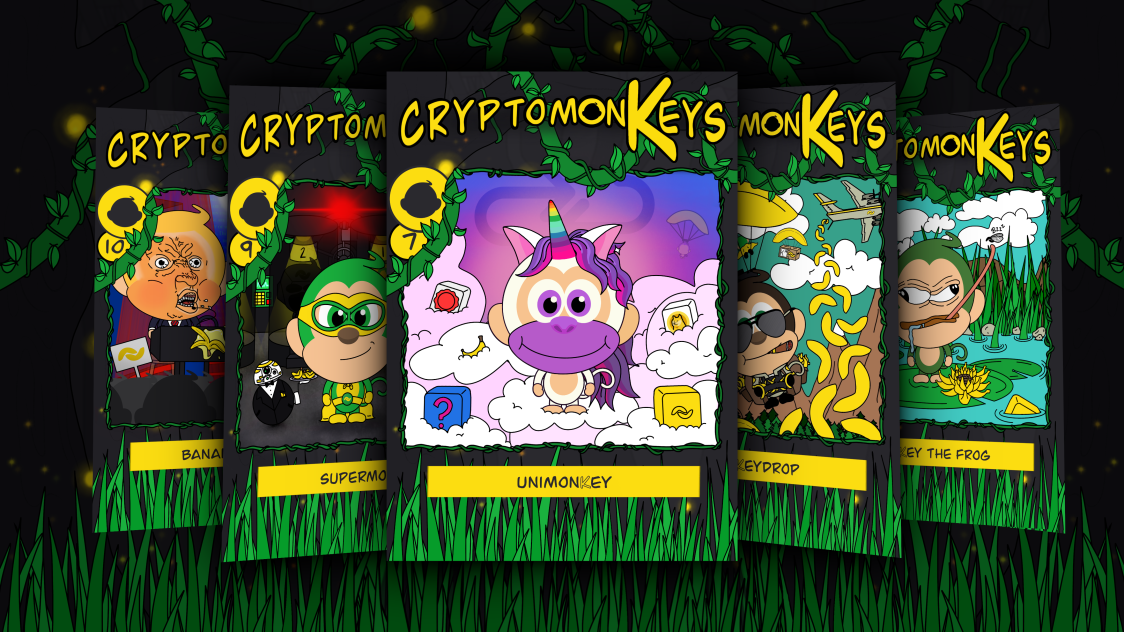 Disclaimer
Any mention of a third party platform, product, service or website in this article does not imply an endorsement by the BANANO core team. All information is provided to the author's best knowledge at the time of writing, will likely not be updated and thus might be outdated when this article is read in the future. CryptomonKeys is a community project created by two BANANO core team members, SoggyApplePie and bantano. CryptomonKeys is building on the BANANO MonKey concept (visual account representatives) created and developed by Yekta and bbedward from the BANANO core team. This article was written by bantano with lots of help from SoggyApplePie, Coranos, and devaux. monKeyslots was created by Coranos with help from green and devaux.
What the Fork is BANANO?
For those of you who don't know BANANO yet, it's obviously perfect to just read our animated, meme-rich and interactive Yellowpaper! BANANO is a cryptocurrency (forked from NANO in April 2018) powered by DAG technology — here to distrupt the meme economy. Yes, BANANO has memes! And also feeless and near-instant transactions, a highly active community, and active technical development! The BANANO community doesn't take themselves too seriously, but we're here for the long run and we enjoy what we do. On top of this, BANANO is super easy to use and puts an emphasis on free and fair distribution, gamification and crypto education.
See current BANANO price and market data at Coingecko or Coinmarketcap. All current trading pairs and exchanges here.
Join the Banano Republic!
BANANO ($BAN) is a fee-less, instant, rich in potassium cryptocurrency powered by DAG technology disrupting the meme economy.
Official Website: banano.cc
Yellowpaper: banano.cc/yellowpaper
Help getting started: banano.how
Community News: The Daily Peel
Join our social channels for updates & giveaways:
Discord | Twitter | Telegram | Reddit | Youtube
Publish0x | Uptrennd | LBRY | Medium | Hive
Github | BitcoinTalk | Instagram | Facebook | TikTok
Overviews:
BANANO News | BANANO links