Community Event Announcement: Halloween Emoji Design Contest
Our community has come up with yet another fun BANANO event to celebrate Halloween, with BANANO and NFT prizes, check it out!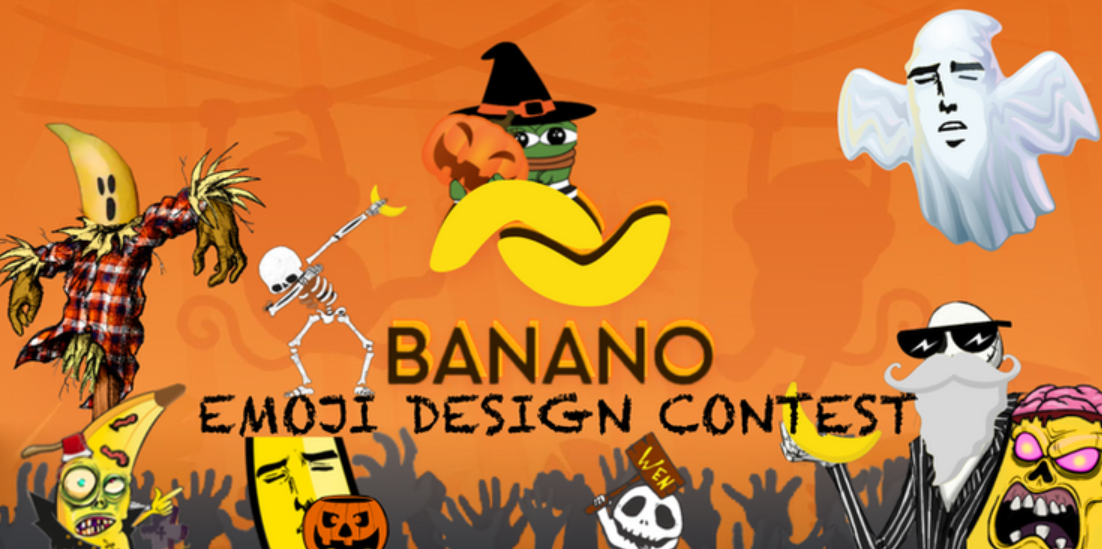 Our community has come up with yet another fun BANANO event to celebrate Halloween, with BANANO and NFT prizes, check it out!
It's been a long year but we can finally say that Halloween Is Here! And in the BANANO republic, we love to celebrate this month with many events and activities for the entire community as we prepare for the scariest night of the year. So to kick off the month we bring you the Halloween Emoji Design Contest.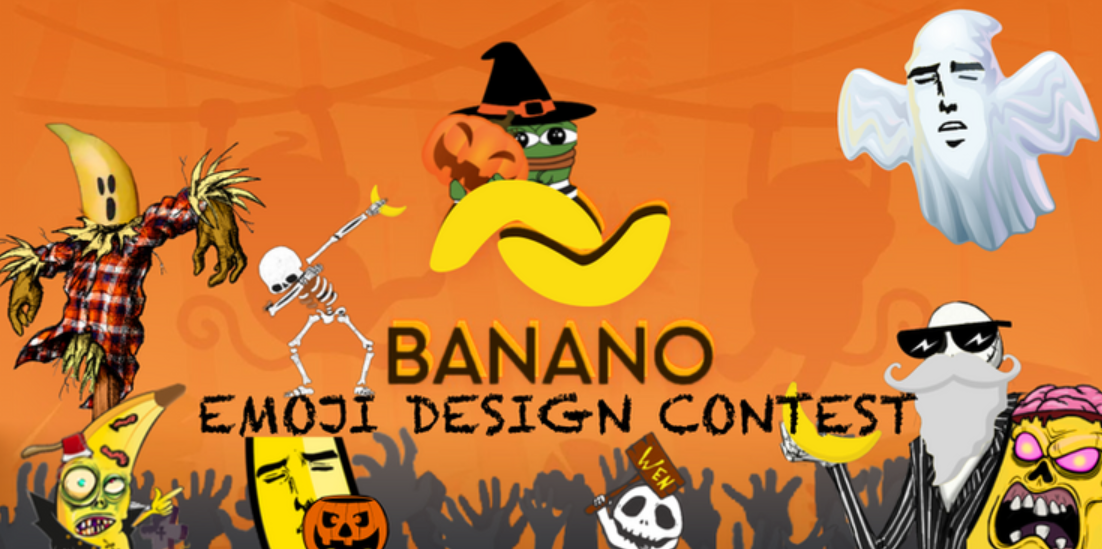 We want to flood our emoji section with terrifying and original images that will be with us throughout this celebration… but wait, that's not all! Because the best entries will be part of our traditional Spooky Bango event that will take place later in October.
Emoji Design Contest — Rules
Create an emoji that is related to Banano in some way.
It can be an adaptation of an existing emoji or an original creation.
Must fit into a square and must be an emoji. (Yeah, we don't want images, memes, stock images, or anything that isn't considered an emoji). Keep in mind the typical display sizes of emojis when creating your own — lots of details that look great in a large image may not show up when in "emoji size".
We will accept any style. So if your design style "doesn't fit" with the current emojis, let your creativity fly and give us an emoji that deserves to be part of our discord server.
Submit your entries before deadline, to the #-contest-submissions-results channel on Banano Discord using the hashtag #HalloweenEmojiContest
You may submit unlimited entries, but will only receive prizes for your highest voted submission. All submissions have the potential to be included in BANGO.
Prizes:
1st Place: 5000 Banano+ cryptomonKeys NFT
2nd Place: 3000 Banano + cryptomonKeys NFT
3rd Place: 1500 Banano + cryptomonKeys NFT
+ ban split prizes available for participants with valid entries.
+ cryptomonKeys NFTs for the best creations.
+ Special secret rewards.
If you have questions please contact @sloth#7218 @BootMaster#8402 @mirandaniel#3515 @shuttlecock#3376 @Champ Rockwell#1919 or @Rugiet#3920 on the BANANO Discord
Deadline: Sunday, October 3rd, 23:59 EDT
This event is open to everyone (you don't need the Citizen role on the Banano Discord server to participate). The jury may disqualify any entry that does not meet the requirements, at our discretion.
You can find the original announcement of this contest and translations in other languages in this Daily Peel Article.
What the Fork is BANANO?
For those of you who don't know BANANO yet, it's obviously perfect to just read our animated, meme-rich and interactive Yellowpaper! BANANO is a cryptocurrency (forked from NANO in April 2018) powered by DAG technology — here to distrupt the meme economy. Yes, BANANO has memes! And also feeless and near-instant transactions, a highly active community, and active technical development! The BANANO community doesn't take themselves too seriously, but we're here for the long run and we enjoy what we do. On top of this, BANANO is super easy to use and puts an emphasis on free and fair distribution, gamification and crypto education.
See current BANANO price and market data at Coingecko or Coinmarketcap. All current trading pairs and exchanges here.
Join the Banano Republic!
BANANO ($BAN) is a fee-less, instant, rich in potassium cryptocurrency powered by DAG technology disrupting the meme economy.
Official Website: banano.cc
Yellowpaper: banano.cc/yellowpaper
Help getting started: banano.how
Community News: The Daily Peel
Join our social channels for updates & giveaways:
Discord | Twitter | Telegram | Reddit | Youtube
Publish0x | Uptrennd | LBRY | Medium | Hive
Github | BitcoinTalk | Instagram | Facebook | TikTok
Overviews:
BANANO News | BANANO links