BananoJobs Update and Airdrop Report #3 (LBRY Airdrop Paid)
Backed by next generation DAG tech and potassium, BANANO is a cryptocurrency getting into your wallet fast, feelessly, and with loads of…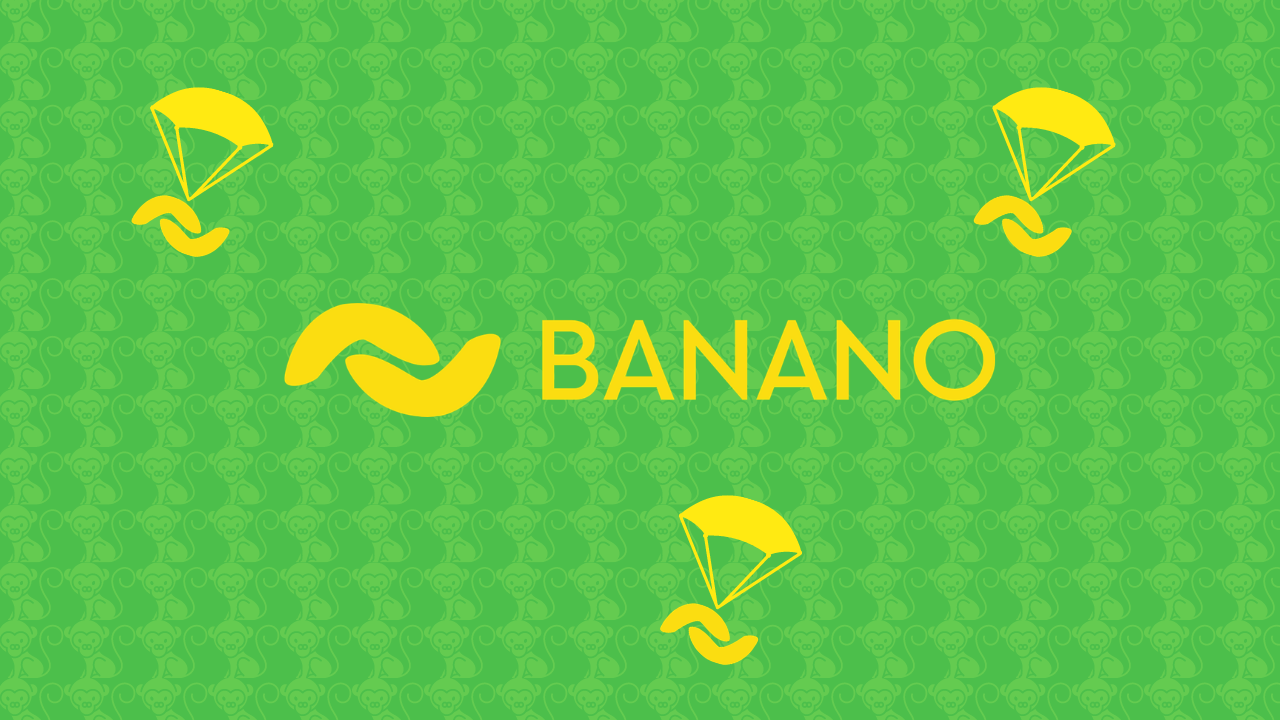 Backed by next generation DAG tech and potassium, BANANO is a cryptocurrency getting into your wallet fast, feelessly, and with loads of fun. BANANO is distributed for free through airdrops, faucets, games and fun events. Recently, we launched BananoJobs as THE place where everyone can create or complete bounties and microtasks. Everyone can earn BANANO for completing small jobs (called BananoJobs), or Pay BANANO to others to get things done. Here, we now provide regular updates about our distribution activities through BananoJobs and also other BANANO airdrops/events.
Ongoing BANANO Airdrops
Before you scroll down, here are some easily claimable airdrops that are still ongoing (ending soon!):
200k BANANO Airdrop at Publish0x
Details and how-to-claim here
Ends September 7
200k BANANO Airdrop at Uptrennd
Details and how-to-claim here
Ends September 12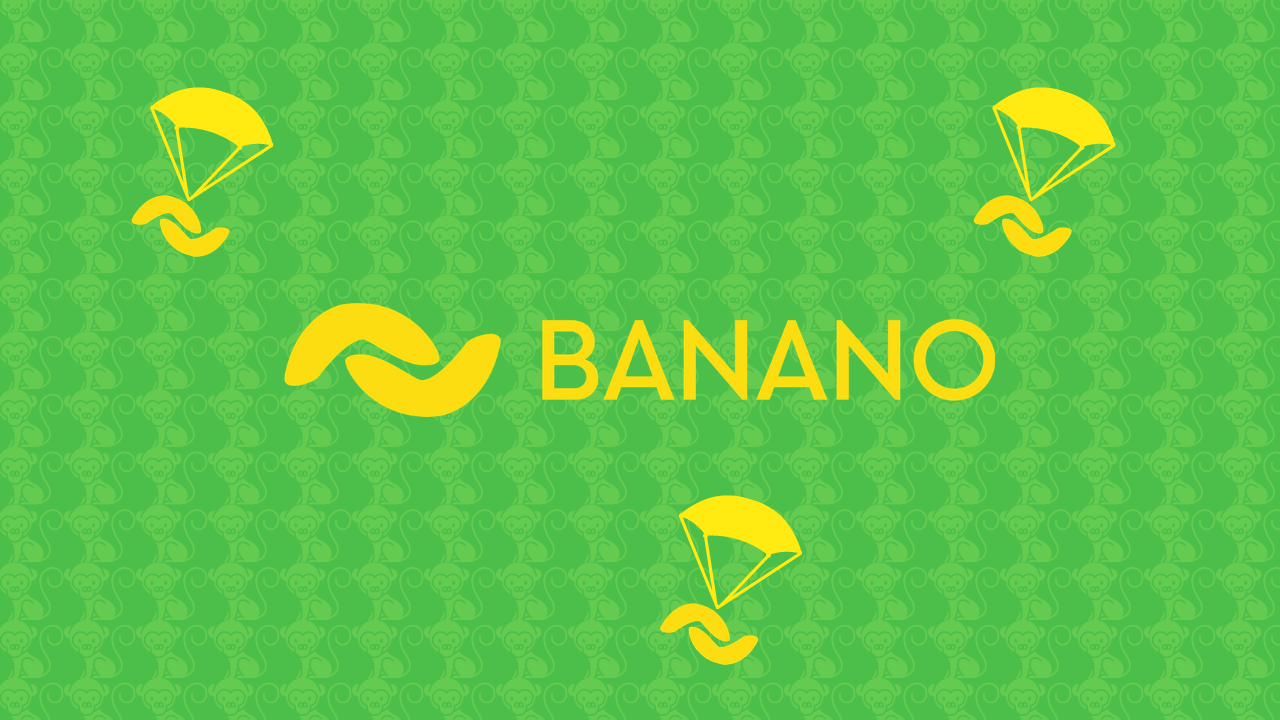 Why are we doing this?
Making sure that cryptocurrencies are distributed broadly to many people, and in a fair way, is something we consider to be essential. Avoiding exploits of BANANO distribution is key, otherwise this could lead to distribution of coins in an unfair way to few people. In addition, we also think that documenting distribution at least for major events is essential. Since Official BananoJobs and airdrops at different platforms are happening regularly and will happen more frequently in the future, this is a good occasion to give everyone the option to retrace this also in the future. Thus, we'll from now on publish BananoJobs Update and Airdrop Reports regularly. These reports also will include some other related airdrops as suitable.
Update and Airdrop Report #3
Updated overview always here at r/bananojobs
Follow our blog or social media for other airdrops and events.
Official BananoJob #7: BANANO Airdrop at LBRY
Announcement date: August 11, 2020
Announcement link: Publish0x
Participation deadline: September 5, 2020
Payment date: September 7, 2020
Paid from address: ban_1banjobs588eaypn93spoiyksxspartizcdby9gaayprxsbeztwwumxurx8r
Receiving addresses: 888
Total paid out: 101232 BANANO
Paid per address: 114 BANANO
Summary
Total distributed $BAN through Official BananoJobs so far since the official relaunch in 2020: 1.1 Million BANANO
Keep in mind that there are tons of other ways to get free BANANO all the time, this report is mostly about regular BananoJobs airdrops and bigger events, but we have several faucets, lots of smaller events and giveaways going on all the time. For example, make sure to join the BANANO Discord chat server to participate in daily rains and giveaways!
You participated in a BANANO airdrop/event/giveaway but didn't get your reward? Here's what to do
First, double check please if you really did everything correctly to claim the airdrop or participate in the event. Check if your BANANO address (starting with ban_…) was submitted correctly, and if you fulfilled all requirements. Also, if your address was not a valid BANANO main-net address, then we couldn't pay you (e.g. if you provide a vite address or otherwise non valid main-net BANANO address you were not paid. If anything went wrong from your side we can't change that or fix that unfortunately.
Also, please double check if you really didn't receive the payment. It happens quite often that people simply overlook that transaction and still complain.
It might however also happen that we somehow overlook your address or the payment to you. Sometimes submissions are valid but are not shown when searching for certain hashtags or pulling addresses from comments to tweets, for example. If you checked and that's the case, we are very sorry and will fix that:
Simply submit all details to this form and we'll have a look asap and if all is correct send your reward to you: http://appeal.banano.how/
Please understand that filling this form is the only way to go in such case.
Previous Updates & Airdrop Reports
BananoJobs Update and Airdrop Report #1
BananoJobs Update and Airdrop Report #2
Disclaimer and Credits
Any mention of a third party platform, product, service or website in this article does not imply any endorsement by the BANANO team. All information is provided to the author's best knowledge at the time of writing, will likely not be updated and thus might be outdated when this article is read in the future. Special credits to kirby for helping a lot all the time with BANANO airdrop payments in particular, and several other BANANO community members as well. This article was written by bantano.
What the Fork is BANANO?
For those of you who don't know BANANO yet, it's obviously perfect to just read our animated, meme-rich and interactive Yellowpaper! BANANO is a cryptocurrency (forked from NANO in April 2018) powered by DAG technology — here to distrupt the meme economy. Yes, BANANO has memes! And also feeless and near-instant transactions, a highly active community, and active technical development! The BANANO community doesn't take themselves too seriously, but we're here for the long run and we enjoy what we do. On top of this, BANANO is super easy to use and puts an emphasis on free and fair distribution, gamification and crypto education.
See current BANANO price and market data at Coingecko or Coinmarketcap. All current trading pairs and exchanges here.
Join the Banano Republic!
BANANO ($BAN) is a fee-less, instant, rich in potassium cryptocurrency powered by DAG technology disrupting the meme economy.
Official Website: banano.cc
Yellowpaper: banano.cc/yellowpaper
Help getting started: banano.how
Join our social channels for updates & giveaways:
Discord | Twitter | Telegram | Reddit | Youtube
Publish0x | Uptrennd | LBRY | Medium | Hive
Github | BitcoinTalk | Instagram | Facebook | TikTok
Overviews:
BANANO News | BANANO links | BANANO events