BANANO Won Ataix Exchange Community Voting and was listed with EUR and BTC pairs (+ 1 Million BAN…
Today, BANANO was listed on Ataix exchange, a centralized cryptocurrency exchange based in Estonia, with EURO and BTC pairs. This is…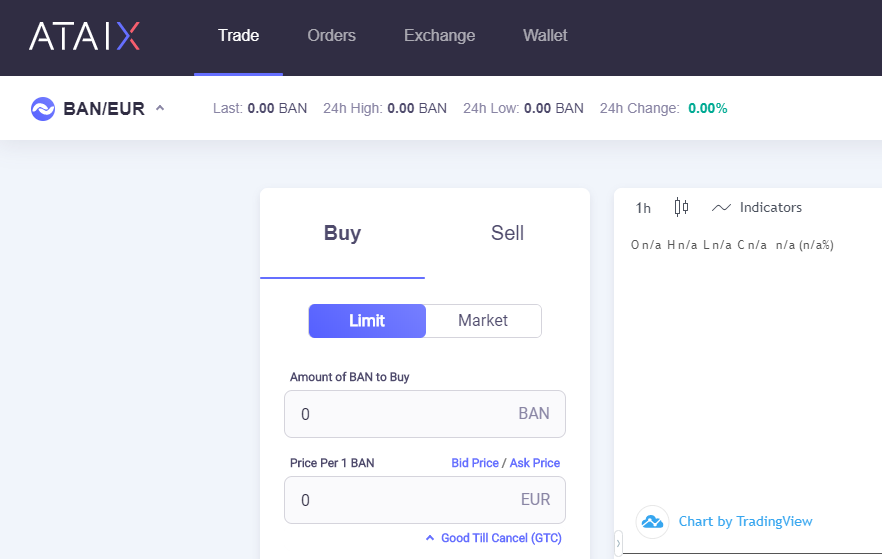 BANANO Won Ataix Exchange Community Voting and was listed with EUR and BTC pairs (+ 1 Million BAN Airdrop)!
Today, BANANO was listed on Ataix exchange, a centralized cryptocurrency exchange based in Estonia, with EURO and BTC pairs. This is BANANO's first FIAT pair, meaning you can buy $BAN with EUR directly at Ataix now.
BANANO was listed after finishing on first place in their recent community vote with over 27k votes over the last weeks (users could vote daily). After Txbit.io, qTrade.io and Vitex.net this is already the fourth exchange community voting win for BANANO! Thanks Banano Community for the support! ❤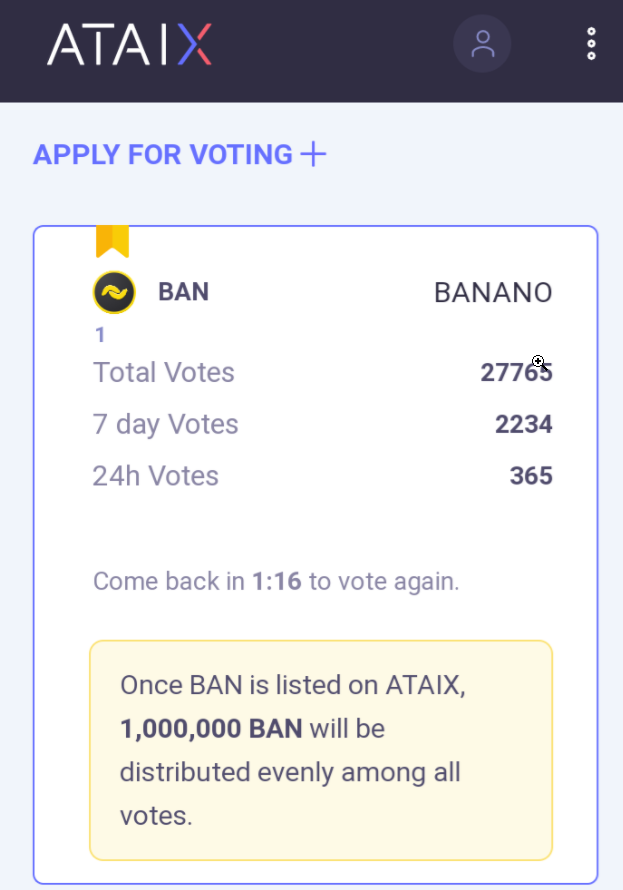 As announced before, everyone who supported BANANO in the community voting will get their share of 1 Million BANANO as airdrop in their Ataix wallet. The airdrop was provided by the BANANO team and was already paid out, with 36 BAN per vote. That means someone who voted daily over the full 50+ days voting period has received 1800+ BAN as airdrop. Now enjoy Trading!
Related Links:
Ataix.com website | BAN/EUR | BAN/BTC trading pairs
All current BANANO exchanges: http://exchange.banano.how
Disclaimer: Please be mindful and cautious when using exchanges. This announcement does not mean BANANO is endorsing the use of this exchange. Never leave funds on exchanges unless you're trading.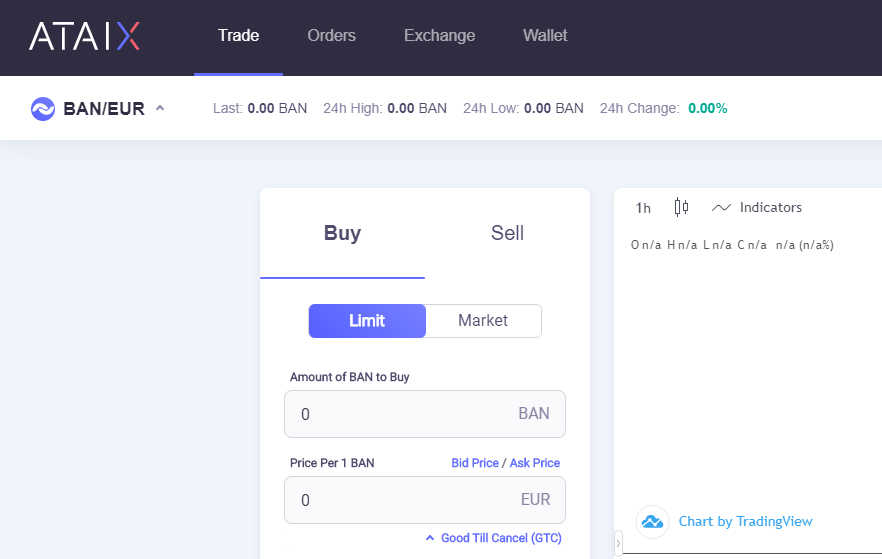 About Ataix Exchange
ATAIX https://mtr.mkm.ee/juriidiline_isik/231767

Source: CoinmarketCap.com
ATAIX operates in accordance with the EU licences: Providing services of exchanging a virtual currency against a fiat currency. Providing a virtual currency wallet service. EuroToken OÜ, Roosikrantsi tn 2-K468, Tallinn, 10119, Estonia
bank card transferswire transfersSkrillNeteller
Source: Ataix.com
What the Fork is BANANO?
For those of you who don't know BANANO yet: BANANO is a cryptocurrency (forked from NANO in April 2018) powered by DAG technology — here to distrupt the meme economy. Yes, BANANO has memes! And also feeless and near-instant transactions, a highly active community, and active technical development! The BANANO community doesn't take themselves too seriously, but we're here for the long run and we enjoy what we do.
See current BANANO price and market data at Coingecko. All current trading pairs and exchanges here.
On top of this, BANANO is super easy to use and puts an emphasis on free and fair distribution and crypto education. Just try our slick mobile wallet called Kalium and get your first free $BANANO from one of our faucets within minutes!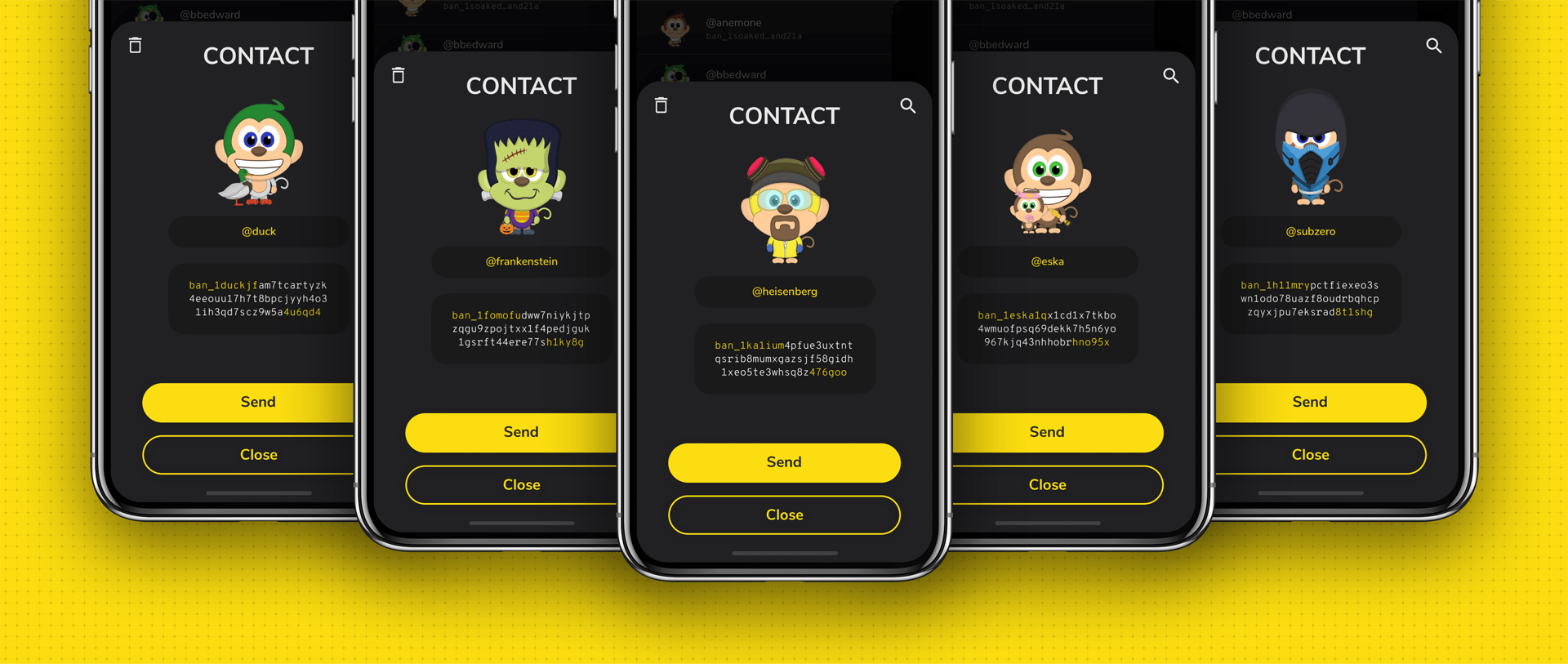 Join the Banano Republic!
BANANO ($BAN) is a fee-less, instant, rich in potassium cryptocurrency powered by DAG technology disrupting the meme economy.
Official Website: banano.cc
Help getting started: banano.how
Join our social channels for updates & giveaways:
Discord | Reddit |Telegram
Medium | Steemit | Publish0x
Twitter | Instagram | Facebook
Youtube | Github | BitcoinTalk
Overviews:
BANANO News | BANANO links | BANANO events