BANANO Trading League Round 1 Rewards Paid!
BANANO is distributed entirely for free through airdrops, faucets, and games, in a fun, community-driven and educational atmosphere and…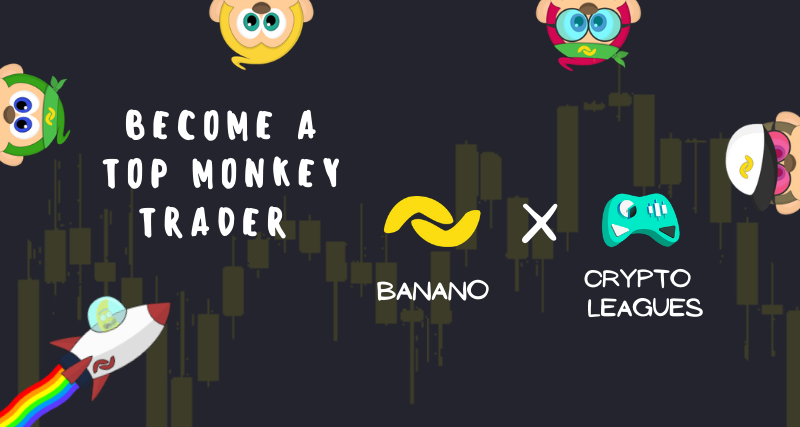 BANANO is distributed entirely for free through airdrops, faucets, and games, in a fun, community-driven and educational atmosphere and has easy-to-use apps.
We recently announced the first-ever BANANO Trading League together with CryptoLeagues.io — a way for everyone to learn crypto trading without any financial risk, and win free BANANO in a free-to-play cryptocurrency trading game! The first round is now over, and prizes to all winners (and rewards to many more participants) have been paid! Quick summary below!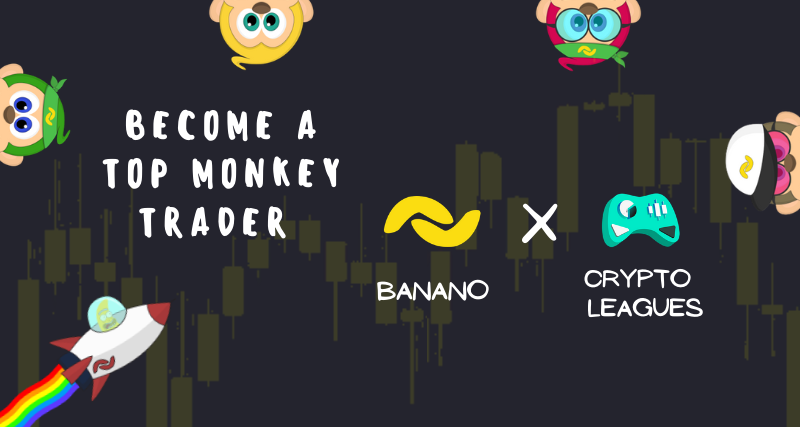 BANANO Trading League #1 Payout Summary
The participation and feedback for this first BANANO Trading League event together with cryptoleagues.io has been very positive! As announced before, everyone could participate for free in this crypto trading game from Mid July to Mid August, with a total of 50k BANANO prizes to be won for the 10 best traders!
Congrats to all winners! Prizes have been sent now! In addition, we sent 100 BANANO to everyone who participated and left their BANANO address in the cryptoleagues profile.
Event Summary and Payout Details
Announcement date: July 6, 2020
Announcement link: Publish0x
Participation deadline: August 15, 2020
Payment date: August 25, 2020
Paid from address: ban_1banjobs588eaypn93spoiyksxspartizcdby9gaayprxsbeztwwumxurx8r
Receiving addresses: 65
Total paid out: 54600 BANANO
Paid per address: variable, 2k-20k BANANO to Top 10 ranked players.
Comment: Prizes were assigned to Top 10 ranked players as announced. One Top 10 ranked player didn't provide a valid BANANO address in their Cryptoleagues profile which was required for payment. Once filled in we'll send that reward as well. In addition, 56 other users provided a valid BANANO address in their Cryptoleagues profile and were sent a bonus of 100 BANANO for participating. Users who did not provide a valid BANANO address in their profile are not eligible for appeals at a later timepoint.
For future events it will be mandatory to register a valid BANANO address before playing.
Thanks a lot to all participants, and especially for kirby for handling mass BANANO payouts and kryptopia from cryptoleagues.io for their support!
Stay tuned for announcements of future rounds, likely to happen soon!
Disclaimer & Credits
Any mention of a specific third party platform, product, service or website in this article does not imply any endorsement of this third party by the BANANO team. All information is provided to the author's best knowledge at the time of writing, will likely not be updated and thus might be outdated when this article is read in the future. This article was written by bantano. Artwork created by bb8.
What the Fork is BANANO?
For those of you who don't know BANANO yet, it's obviously perfect to just read our animated, meme-rich and interactive Yellowpaper! BANANO is a cryptocurrency (forked from NANO in April 2018) powered by DAG technology — here to distrupt the meme economy. Yes, BANANO has memes! And also feeless and near-instant transactions, a highly active community, and active technical development! The BANANO community doesn't take themselves too seriously, but we're here for the long run and we enjoy what we do. On top of this, BANANO is super easy to use and puts an emphasis on free and fair distribution, gamification and crypto education.
See current BANANO price and market data at Coingecko or Coinmarketcap. All current trading pairs and exchanges here.
Join the Banano Republic!
BANANO ($BAN) is a fee-less, instant, rich in potassium cryptocurrency powered by DAG technology disrupting the meme economy.
Official Website: banano.cc
Yellowpaper: banano.cc/yellowpaper
Help getting started: banano.how
Join our social channels for updates & giveaways:
Discord | Twitter | Telegram | Reddit | Youtube
Publish0x | Uptrennd | LBRY | Medium | Hive
Github | BitcoinTalk | Instagram | Facebook | TikTok
Overviews:
BANANO News | BANANO links | BANANO events