BANANO Social Media Recap April 2019
April already, already since a few days! The BANANO main net has started 1 year ago and was celebrated with a massive party on April 1st…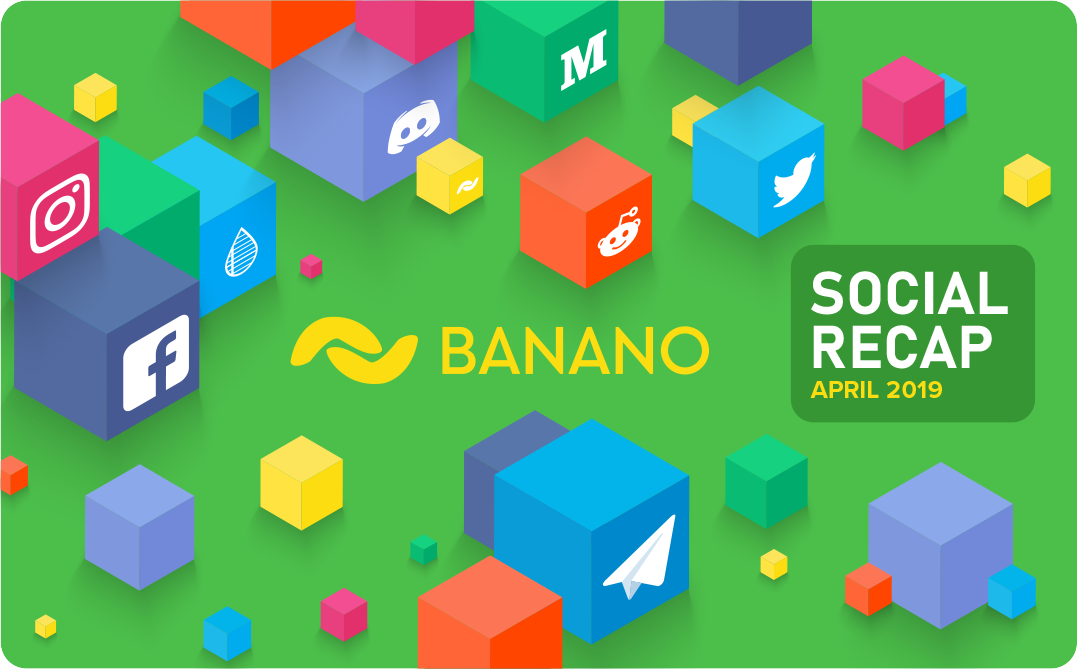 April already, already since a few days! The BANANO main net has started 1 year ago and was celebrated with a massive party on April 1st. We have lots of cool new stuff including on-chain messaging (more in this Publish0x article) and BANANO is constantly growing and expanding! Now here's finally the BANANO monthly social media channel recap for April 2019. It's a few days late this month due to the focus on other events within the last days, but it's a good thing to catch up. All numbers provided below are from April 1st though, and this is also a good opportunity to include some updates on what actually happened on April 1st.
Some information upfront: Our Medium Blog was suspended in the last few days due to unknown reasons and is meanwhile back. We'll keep publishing all major articles and announcements at both Medium and Publish0x for now, while all announcements will be pushed to our Publish0x blog.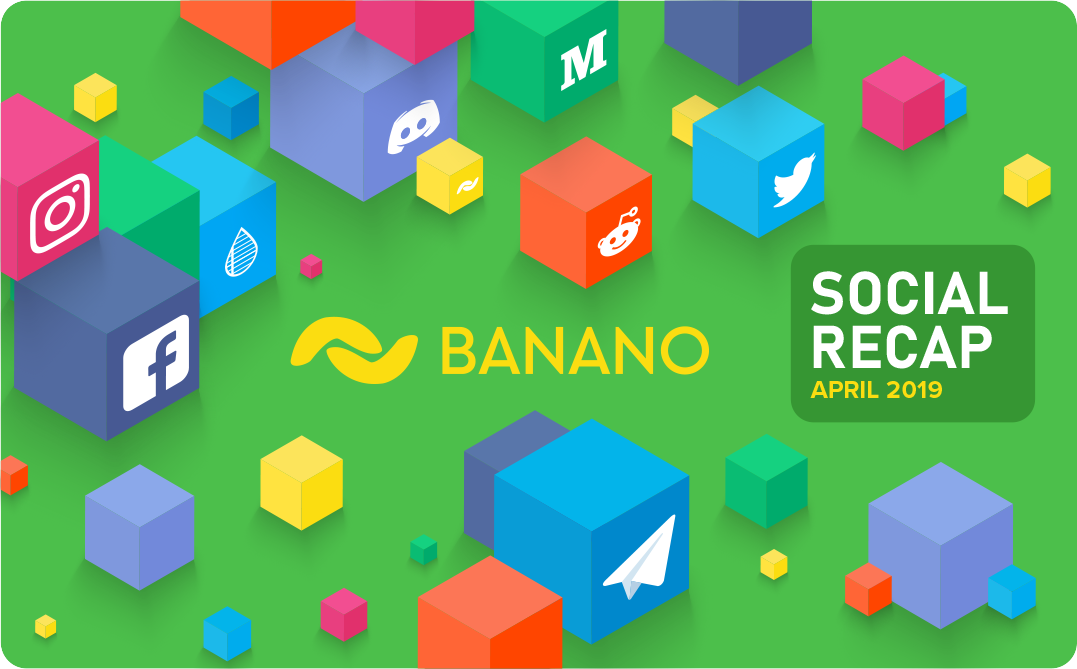 You missed the party on April 1st? Here's what happened in brief:
You might have heard about the massive party we had on April 1st. It wasn't only April 1st, it also was the BANANO main net anniversary. You might have read in this article that we had a big release of Kalium, our mobile wallet, and also on-chain messaging with MonkeyTalks on this day. But there was much more happening later that day. Since it was April 1st, and April fools is a popular thing, there was some confusion and aftermath, and a lot of discussion, about it. What you need to know is the following:
Those things have really happened and are true:
1) A coin burn of 300 Million BANANO (link).
2) Representatives now need ~3M BANANO in voting weight in order to be able to participate in voting ("rebroadcasting representative").
3) An airdrop of 888 BANANO has happened to all Kalium users who have actually used the mobile wallet for the last 20 days before it. Those 888 BANANO could be sent back as implied in our last announcement, which led to a doubling of the amount being sent back to the user in turn. If you have questions about this come to our Discord server and check the #bannouncement channel for details
Furthermore, also a meme market was announced (which most likely won't happen but got quite some attention here at r/cryptocurrency) and also a small airdrop to many users waiting for the DOGECOIN airdrop has happened, but this was a joke, and it's not over. ETA for the real DOGECOIN airdrop is still unclear unfortunately.
That's basically it, many more exciting things to come soon. Now to the social media recap of April 2019:
What's new? BANANO goes even more international
BANANO communities are still growing fine, and the recent release of the BANANO Miner Faucet and BANANO's win of the Meme of the Year Award have not only pushed the BANANO price a bit but also resulted in lots of new community members from China, Turkey and other countries! Welcome everyone! Read more about this here.
Subsequently our Discord server has now a Chinese channel, and our brand-new Turkish Telegram group is just a few days old but already has 141 members! Also, we now have a new publication at Medium, BANANO International, which collects non-English articles, written by our community members. Currently you'll find some BANANO articles there in Portugues, Spanish and Italian. If you like to write articles explaining BANANO or translating current news & developments, feel free to submit them to BANANO International, but please make sure they are top notch quality :)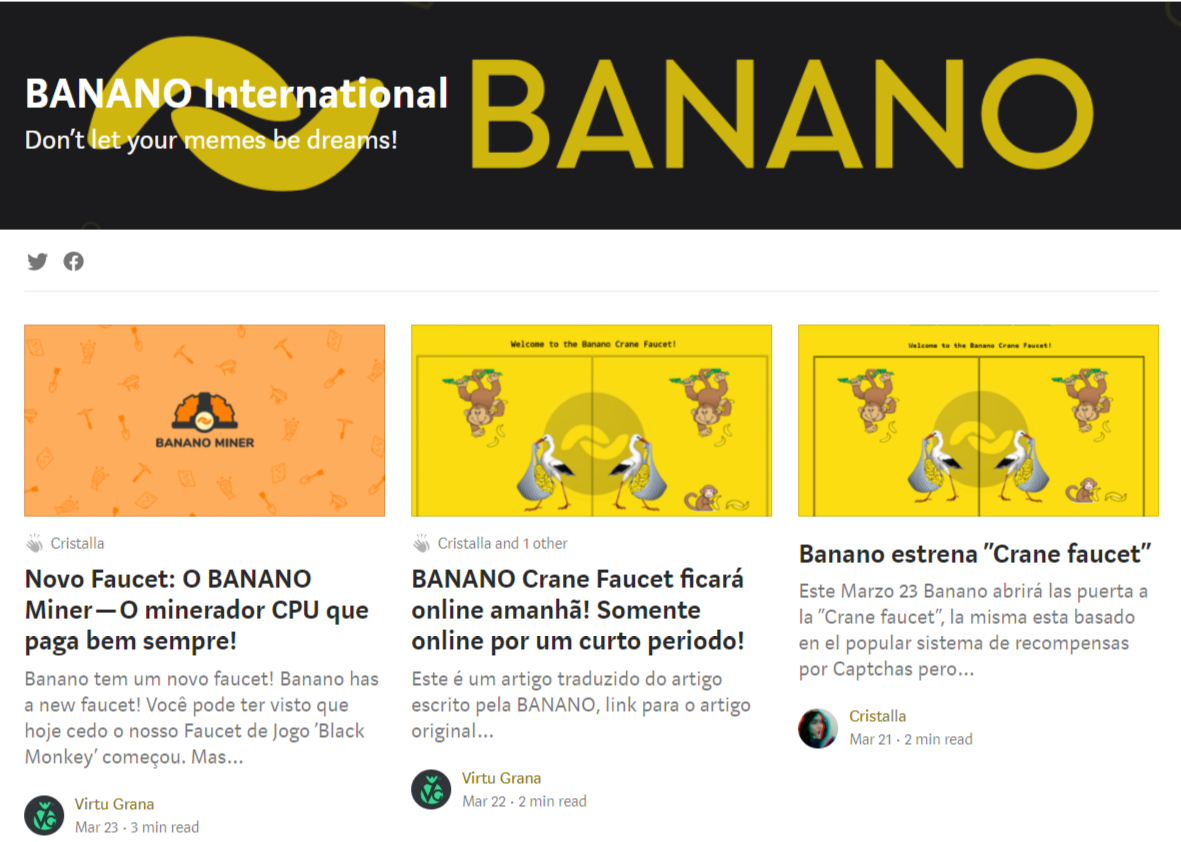 Meanwhile, BANANO also has several inofficial channels made by Chinese community members at Wechat and QQ, maybe more about those next month, but here's already the link to our brand-new official WeChat group, moderated by our Chinese Community Ambassador, Snappadoodle ❤: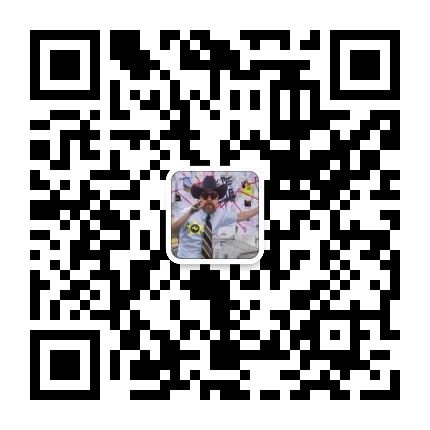 Monthly social media channel recap
Now here's a short overview about our current main channels with follower counts as of April 1st, 2019 compared to counts from March, February and January 2019 (as far as available):
Medium: 244 (Mar: 212; Feb: 44; Jan: 25)
Discord: 19329 (Mar: 17936; Feb: 17488; Jan: 16326)
Reddit: 1704 (Mar: 1510; Feb: 1394; Jan: 1248)
Twitter: 2860 (Mar: 2520; Feb: 2482; Jan: 2275)
Instagram: 797 (Mar: 726; Feb: 689; Jan: 600)
Facebook: 971 (Mar: 858; Feb: 783; Jan: 559)
Telegram (main group): 1392 (Mar: 1112; Feb: 840; Jan: 742)
Telegram (news channel): 242 (Mar: 123; Feb: 27)
Youtube: 222 (Mar: 165; Feb: 156; Jan: 153)
Steemit: 17 (Mar: 12; Feb: 7)
Of note, Publish0x doesn't show how many followers we have, but we always have quite some views on our articles there. We'll still keep publishing all major updates here at Medium, but to be even more visible for new potential community members we will publish all major and also minor updates also in our Publish0x blog.
If you don't know Publish0x yet, it is a crypto agnostic platform rewarding both writers and readers. It's an interesting concept and got us already lots of attention, let's see where this goes ;) For example, our recent BANANO Miner announcement got us 2400 views in just few days, and many of those readers are new to BANANO:

Local BANANO telegram groups
As mentioned before we're extending at Telegram to cover more languages, making it easier for everyone to get started with BANANO! Here are current follower counts of all official BANANO Telegram Groups for April 1st, 2019 (keep in mind some are still quite fresh):
English: 1392 (Mar: 1112; Feb: 840; Jan: 742)
Spanish: 1156 (Mar: 1103; Feb: 1056)
Portuguese: 123 (Mar: 28)
Vietnamese: 42 (Mar: 25)
Indonesian: 106 (Mar: 83; Feb: 24)
Russian: 123 (Mar: 66)
Italian: 14 (Mar: 12; Feb: 5)
French: 13 (Mar: 8)
German: 21 (Mar: 16)
Polish: 12 (Mar: 5)
Japanese: 6 (Mar: 4)
Chinese: 71 (Mar: 20)
Korean: 22 (Mar: 20)
Turkish: 141 (new)
Romanian: 32 (new)
Filipino: 14 (new)
Spanish Banano Exchange Group: xx (Mar: 922; Feb: 928)
You'll find a Telegram Tipbot How-To and all group links always here: http://telegram.banano.how
There are also other Telegram groups now using the BANANO Telegram tipbot, for example the relatively new but already popular Block Lettuce — DAG Discussion group! This seems a great trend for more BANANO distribution and usage!
Generally, make sure you join suitable groups, help others, and spread the word about BANANO! All this is just the beginning ❤
Any group missing? Interesting in helping out as moderator? Send a message to @bantano#1919 at our Discord or comment below!
Local BANANO Facebook groups
BANANO is also expanding its community at Facebook, here's an overview of our current groups:
Facebook page: 971 (Mar: 858; Feb: 783; Jan: 559)
English: 347 (Mar: 308; Feb: 263)
Spanish: 471 (Mar: 396; Feb: 230)
Portuguese: 44 (Mar: 34)
Vietnamese: 26 (Mar: 15)
Indonesian: 21 (Mar: 20)
German: 9 (Mar: 8)
How can YOU help?
BANANO is merely what its community makes out of it ❤
Make sure you join our channels and suitable groups, help others, and spread the word about BANANO! If you want to help spreading the word and increasing our community, like and share/retweet our posts, otherwise it's hard for others to find BANANO ;)
Any group/language missing? Interested in helping out as moderator at Telegram or Facebook? Send a message to @bantano#1919 at our Discord, or leave a comment below for questions or suggestions.
At this occasion: A yuge hug and thank you to all our moderators at all the $BANANO social media channels for doing a really really awesome job ❤
Previous BANANO social media channel recaps:
March 2019 | February 2019 | January 2019
Join the Banano Republic!
$BANANO is a fee-less, instant, rich in potassium cryptocurrency powered by DAG technology disrupting the meme economy.
Official Website: banano.cc
Help getting started: banano.how
Join our social channels for updates & giveaways:
Discord | Reddit
Medium | Steemit | Publish0x
Twitter | Instagram | Facebook
Telegram Channel | Groups
Youtube | Github
Overviews:
Banano News | Banano links | Banano events