BANANO Miner — Join Now and Earn BANANO while Helping to Cure Cancer & Disrupting the Crypto…
It's now already one month since the all-new BANANO Miner started, so the perfect time for an update! And it's been an awesome start —…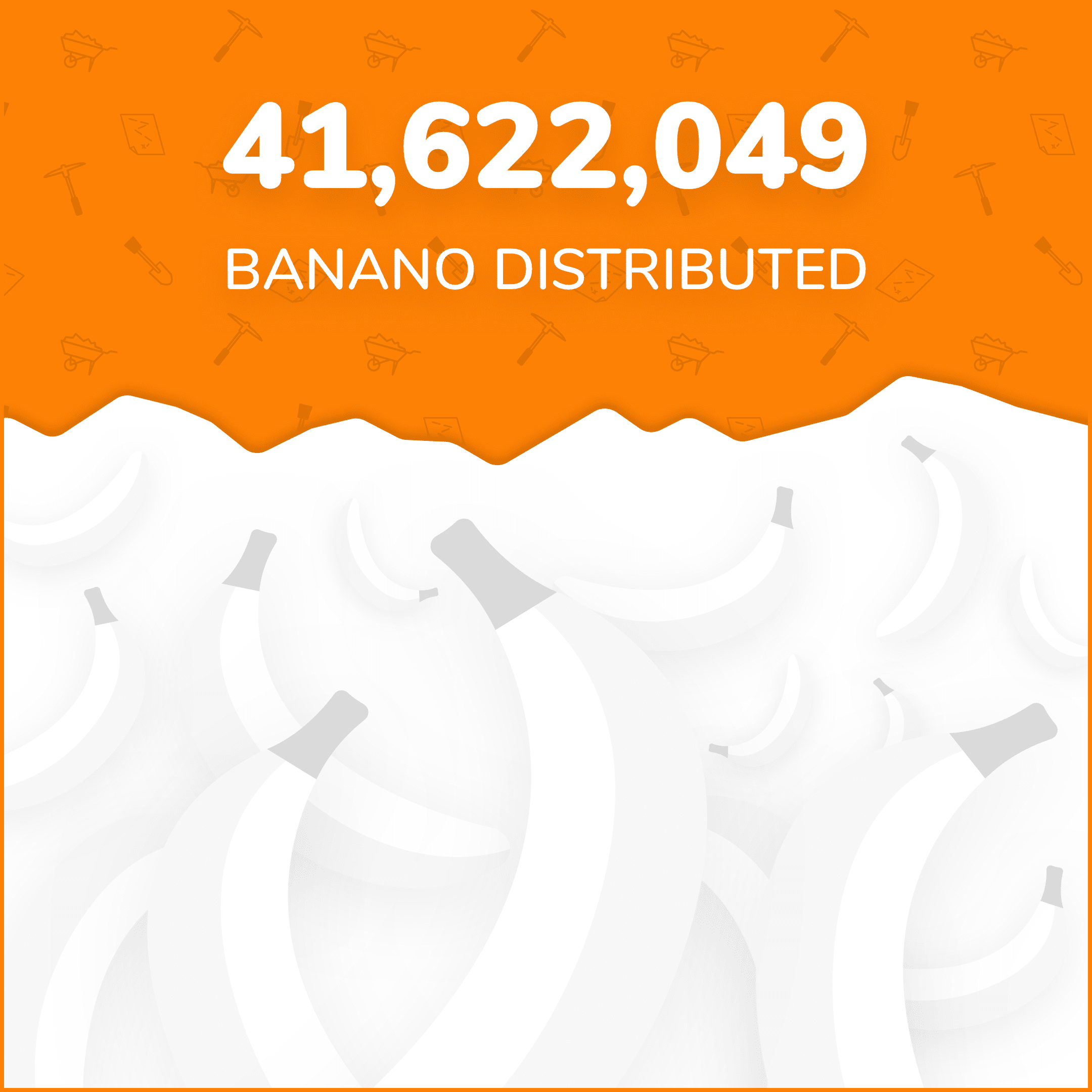 BANANO Miner — Join Now and Earn BANANO while Helping to Cure Cancer & Disrupting the Crypto Mining Industry!
It's now already one month since the all-new BANANO Miner started, so the perfect time for an update! And it's been an awesome start — BANANO is leading the monthly Folding@Home team rankings! And we already reached the Top 25 of more than 200k total teams!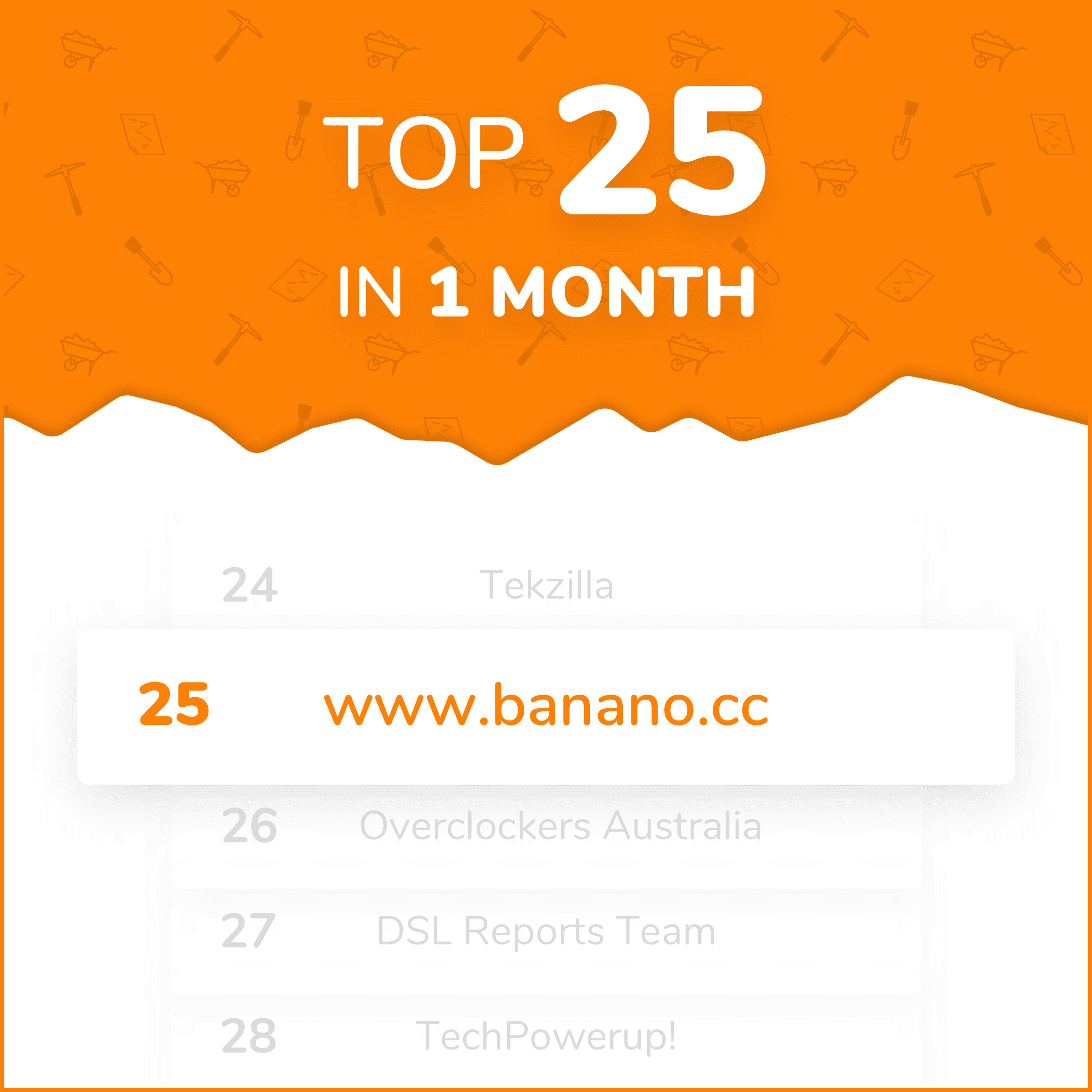 BANANO Miner is a cryptocurrency faucet we use to distribute BANANO in a free and fair way. Join now and earn BANANO while contributing to medical research — every Computer counts ❤!

What the fork is BANANO?
For those of you who don't know BANANO yet: BANANO is a cryptocurrency powered by DAG technology — here to distrupt the meme economy. Yes, BANANO has memes! And also feeless and near-instant transactions, a highly active community, and active technical development!
On top of this, BANANO is super easy to use. Just try our slick mobile wallet called Kalium and get your first free $BANANO from one of our faucets! Also, BANANO has a free ongoing distribution through innovative faucet games. BANANO Miner is just one out of many different faucets. You can find lots of more details on our official website: banano.cc, and you'll find help getting started at banano.how. BANANO is also traded on several exchanges already, current market data is available here at Coingecko.
The BANANO Miner — How does it work?
BANANO itself doesn't require any mining. However, we reward everyone who contributes to the Folding@Home project through the BANANO Miner Faucet. Instead of running arbitrary calculations to "mine" a cryptocurrency, your computer runs protein folding simulations which helps researchers fight Parkinson's, Huntington's, Cancer, Alzheimer's and many more diseases. Team up with us now, and get rewarded in BANANO!
It's super easy to get started. Just head over to bananominer.com, fill in your BANANO address and make sure your username and team name (234980) are set correctly.
Make sure to scroll down for our FAQ on bananominer.com for help. Important: You will get higher rewards when you install the folding@home desktop client and set up a passkey!
BANANO Miner — A short recap of Month 1
As mentioned above, Team BANANO already made it to monthly first place, and to all-time Top 25! At peak, we had more than 2300 contributors! Thanks to everyone! Every contribution counts!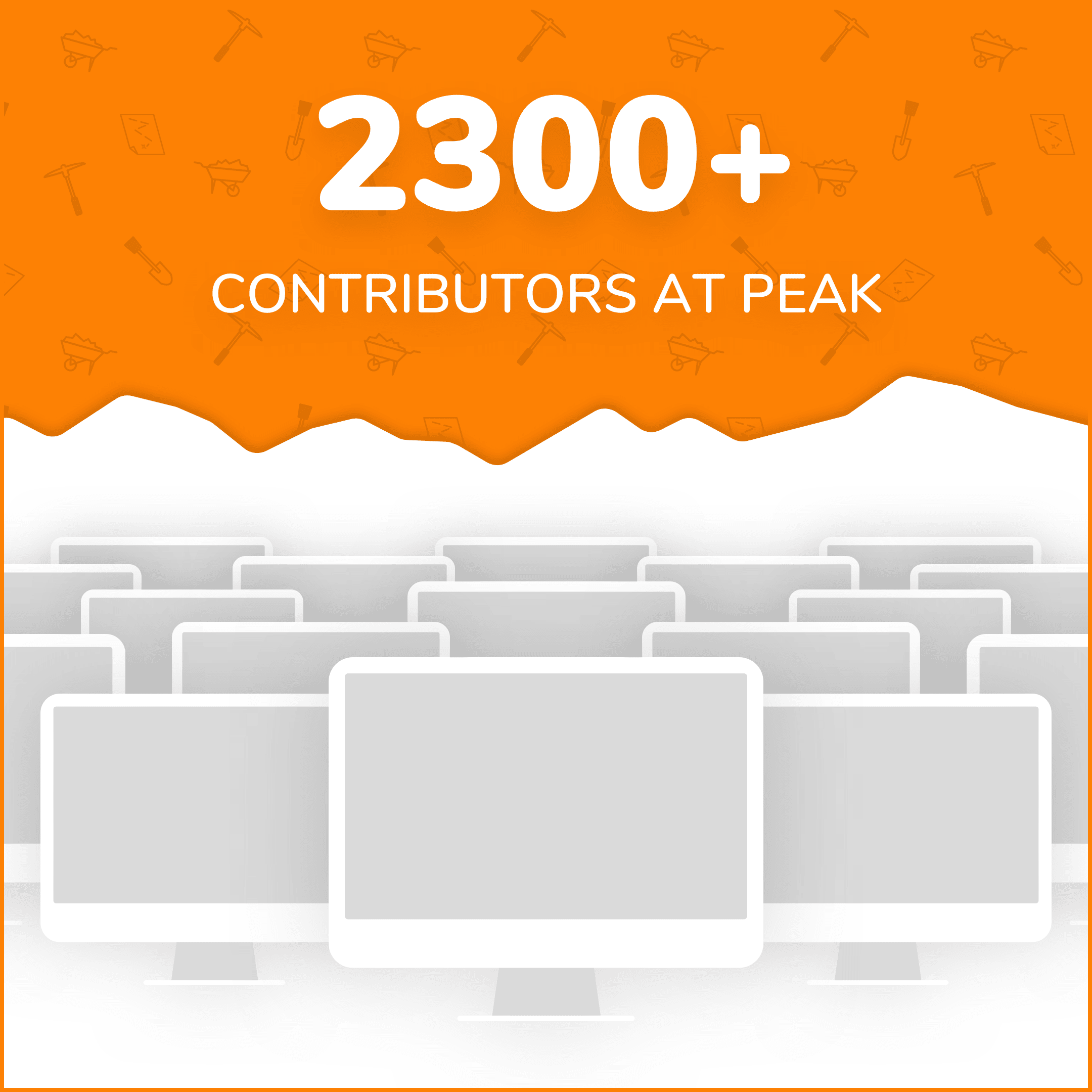 Within the first month, we have distributed more than 41 Million BANANO to all contributors! Yes, that's a lot! At current market prices that corresponds to more than 62000 USD!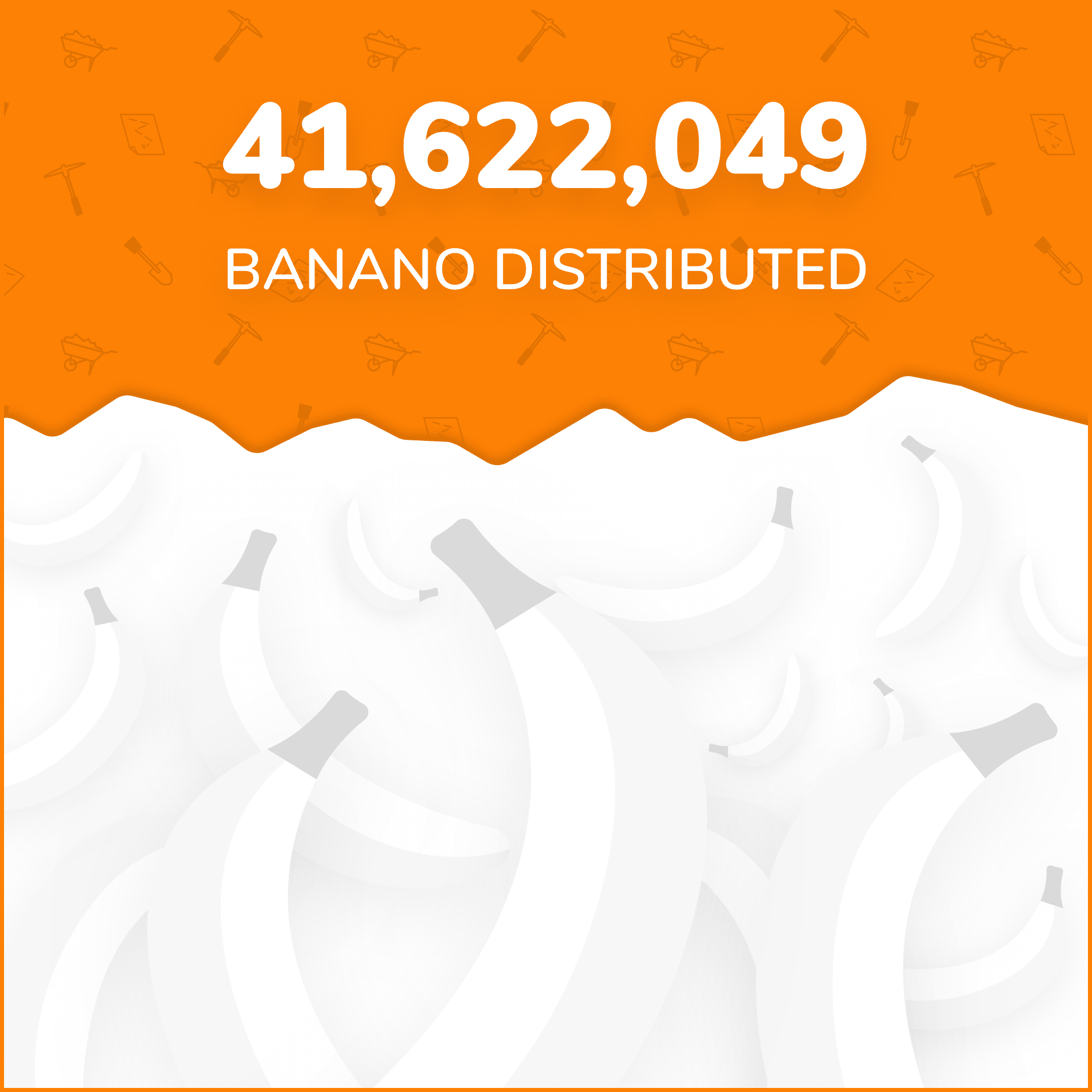 BANANO rewards are calculated based on 'points' contributed to the Folding@Home project. We think that contributing to medical research is a great way to use computer ressources!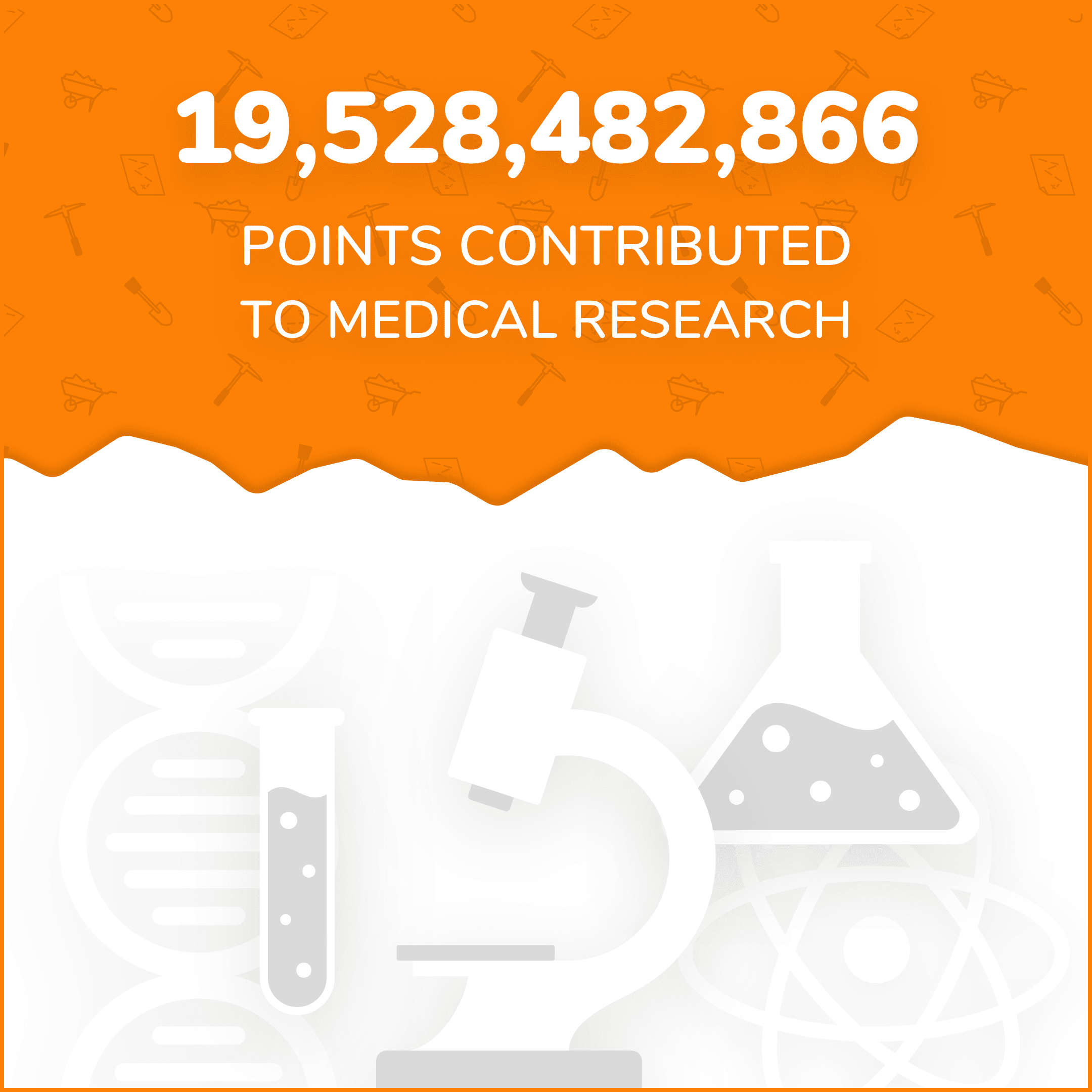 BANANO distribution always aims to be free — and also fair! People with access to lots of computing power will earn more with this faucet, but we adjust rewards in a way that everyone with also a single, average computer gets their fair share of $BANANO. As shown below, payouts are not dominated by the Top 10 contributors, indicating a fair distribution.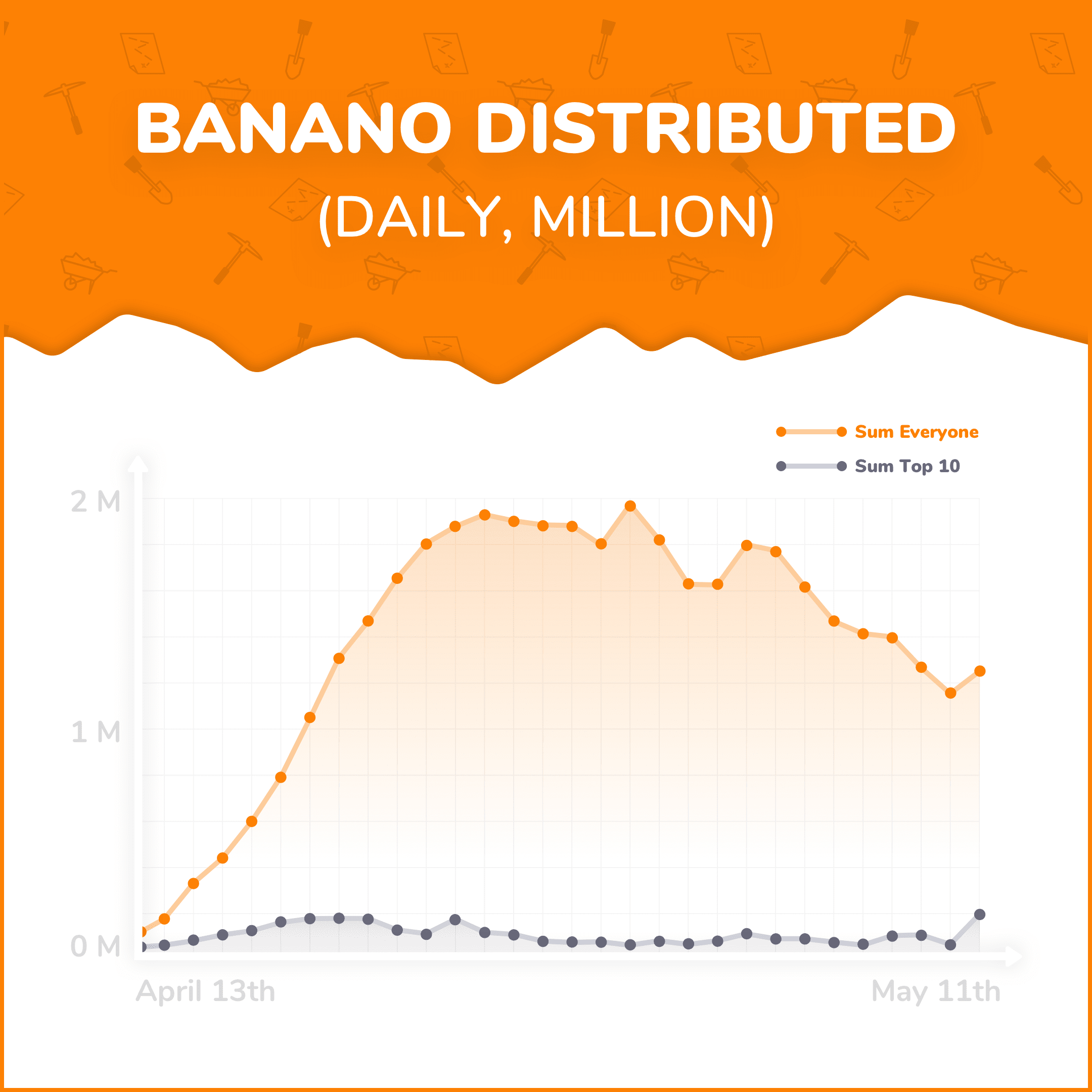 A huge 'thank you' to all who joined already! You want to join now and earn BANANO while contributing to medical research? Head over to https://bananominer.com/ and get going — every Computer counts ❤!
Join the Banano Republic!
$BANANO is a fee-less, instant, rich in potassium cryptocurrency powered by DAG technology disrupting the meme economy.
Official Website: banano.cc
Help getting started: banano.how
Join our social channels for updates & giveaways:
Discord | Reddit
Medium | Steemit | Publish0x
Twitter | Instagram | Facebook
Telegram Channel | Groups
Youtube | Github
Overviews:
BANANO News | BANANO links | BANANO events