BANANO is Turning 4! Join the Birthday Party on April 1st!
Backed by next generation DAG tech and potassium, BANANO is a cryptocurrency getting into your wallet fast, feelessly, and with loads of…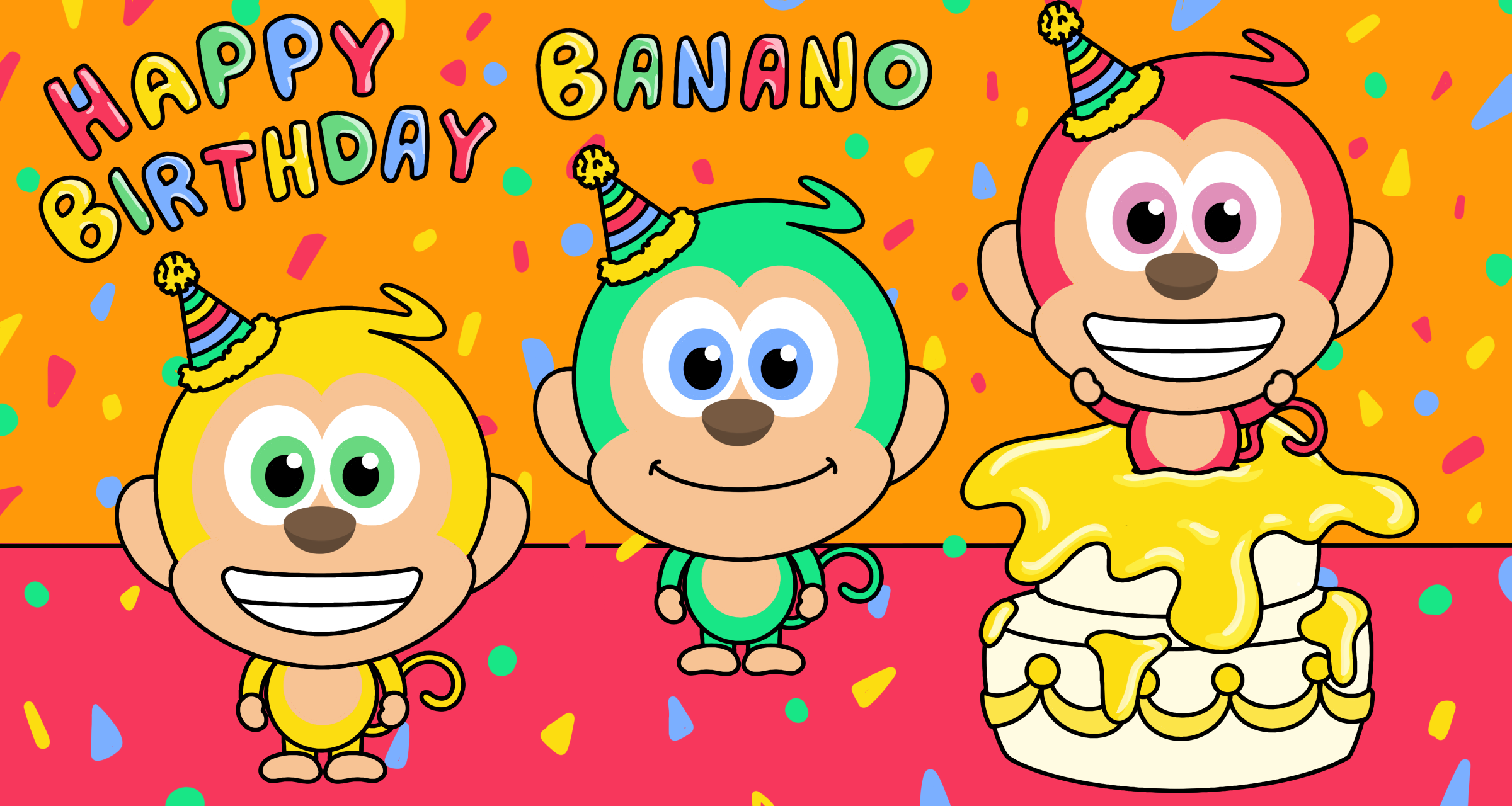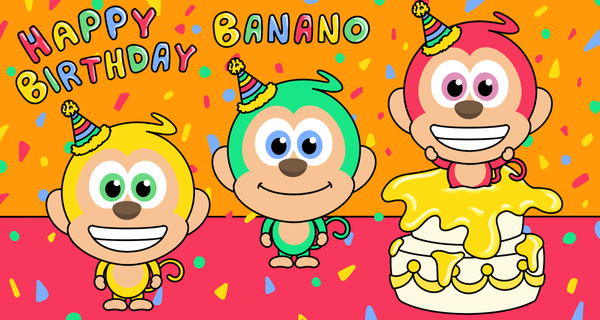 Backed by next generation DAG tech and potassium, BANANO is a cryptocurrency getting into your wallet fast, feelessly, and with loads of fun. BANANO is distributed for free to everyone. Its easy-to-use technology onboards normies and crypto-noobs without the usual hassle by combining a fun attitude with gamification, and then educate them to handle crypto in general in a responsible way.
BANANO is turning 4 years on April 1st, 2022 — and you should come and celebrate with one of the most wholesome communities in the whole cryptoverse — at Discord and Reddit! Details below!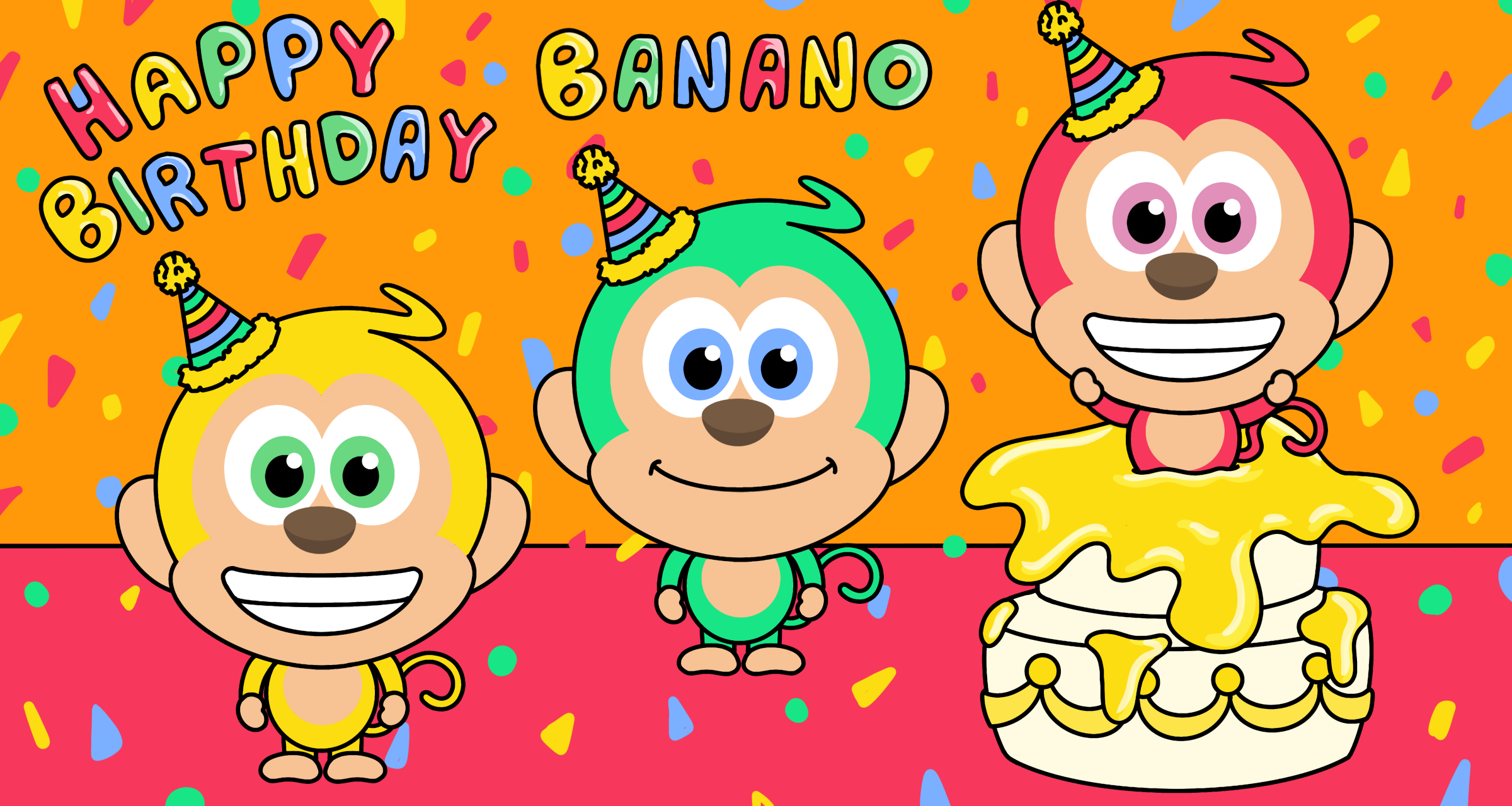 BANANO — Don't Let Your Memes Be Dreams!
This cryptocurrency experiment started on April 1st, 2018 with the launch of the BANANO main-net. It all began on the BANANO Discord server which is growing at a steady pace since then, developing into one of the most active and fun places in the whole crypto world. Anyone interested can read up all the BANANO history with all the community events, faucet game runs and lots of other news and happenings here on this site. It feels crazy how much has happened during those years. To get an impression what BANANO is about, our Yellowpaper is also a fun and informative read!
Join our Party at Discord and Reddit!
The main party will happen at the BANANO Discord server. We traditionally don't announce what exactly will happen during BANANO Birthday parties, but if you look back at the last parties you'll know that those parties have surprise coin burns, BANANO rains, NFT airdrops, and other (sometimes YUGE!) fun and side activities! And it's clear, you shouldn't miss that one!
Where? BANANO Discord server
When? April 1st, 2022
We'll have announcements and events dropping over the whole day, so make sure to check in whenever you can and stay tuned for further announcements there ❤
Ah, and yes, join our subreddit r/banano as well, we'll have some party there, too!
Summary needed? Text too long? Here's what to do:
Join the BANANO Discord server and r/banano asap and check the #bannouncement channel every 19 minutes from now until April 2nd to party hard not miss any event. You might have some fun, grab some freebies and even meet you friends. See you there ❤.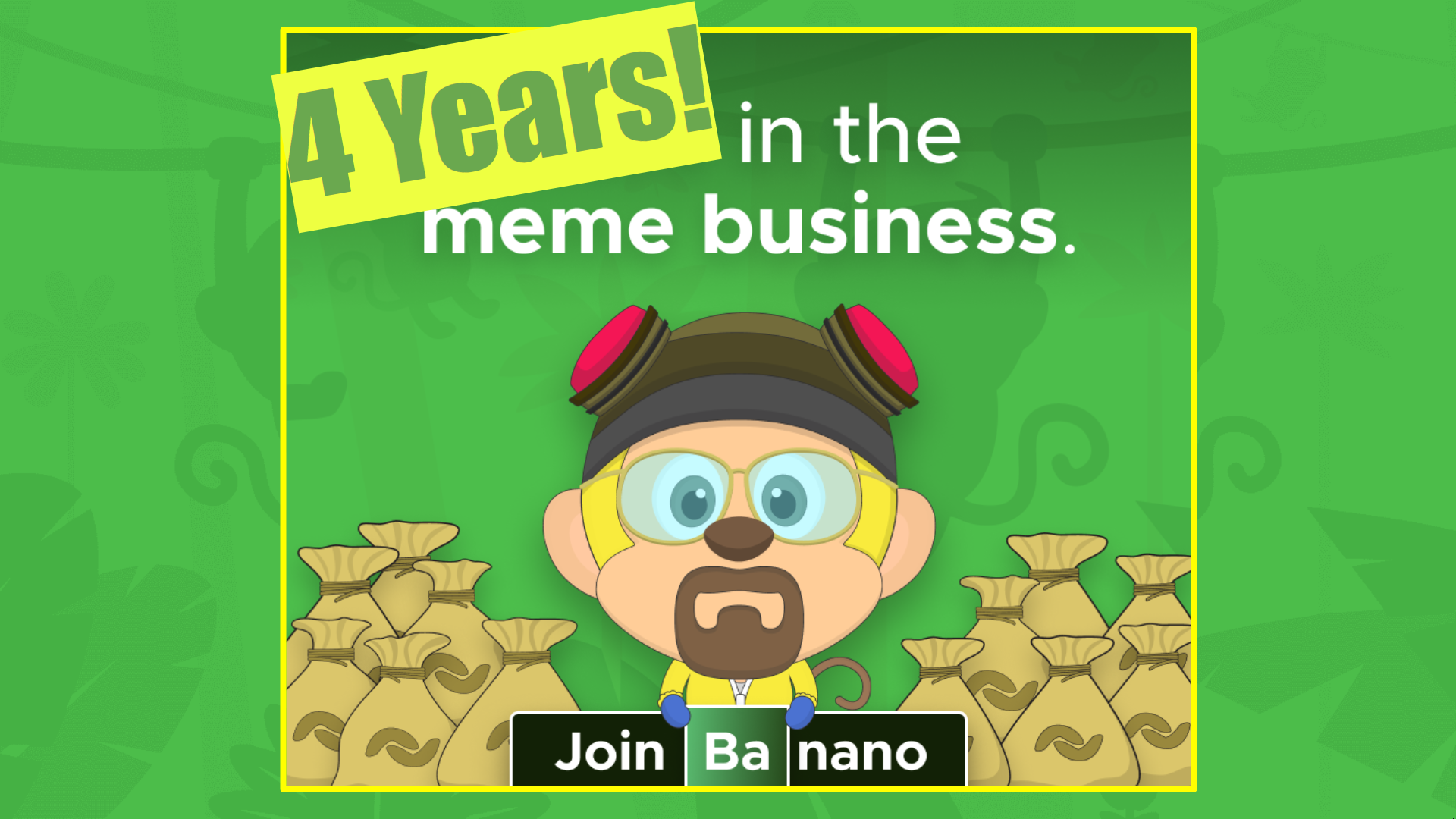 What the Fork is BANANO?
For those of you who don't know BANANO yet, it's obviously perfect to just read our animated, meme-rich and interactive Yellowpaper! BANANO is a cryptocurrency (forked from NANO in April 2018) powered by DAG technology — here to disrupt the meme economy. Yes, BANANO has memes! And also feeless and near-instant transactions, a highly active community, and active technical development! The BANANO community doesn't take themselves too seriously, but we're here for the long run and we enjoy what we do. On top of this, BANANO is super easy to use and puts an emphasis on free and fair distribution, gamification and crypto education.
See current BANANO price and market data at Coingecko or Coinmarketcap. All current trading pairs and exchanges here.
Join the Banano Republic!
BANANO ($BAN) is a fee-less, instant, rich in potassium cryptocurrency powered by DAG technology disrupting the meme economy.
Official Website: banano.cc
Help getting started: banano.how
Community News: Daily Peel
Yellowpaper | Wiki
Join our social channels for updates & giveaways:
Discord | Twitter | Reddit | Youtube | Telegram | BBS
Medium | Publish0x | Github | BitcoinTalk | Instagram | Facebook | TikTok
Overviews:
BANANO News | BANANO links