BANANO is (not) Here for a Pump on Tiktok
Backed by next generation DAG tech and potassium, BANANO is a cryptocurrency getting into your wallet fast, feelessly, and with loads of…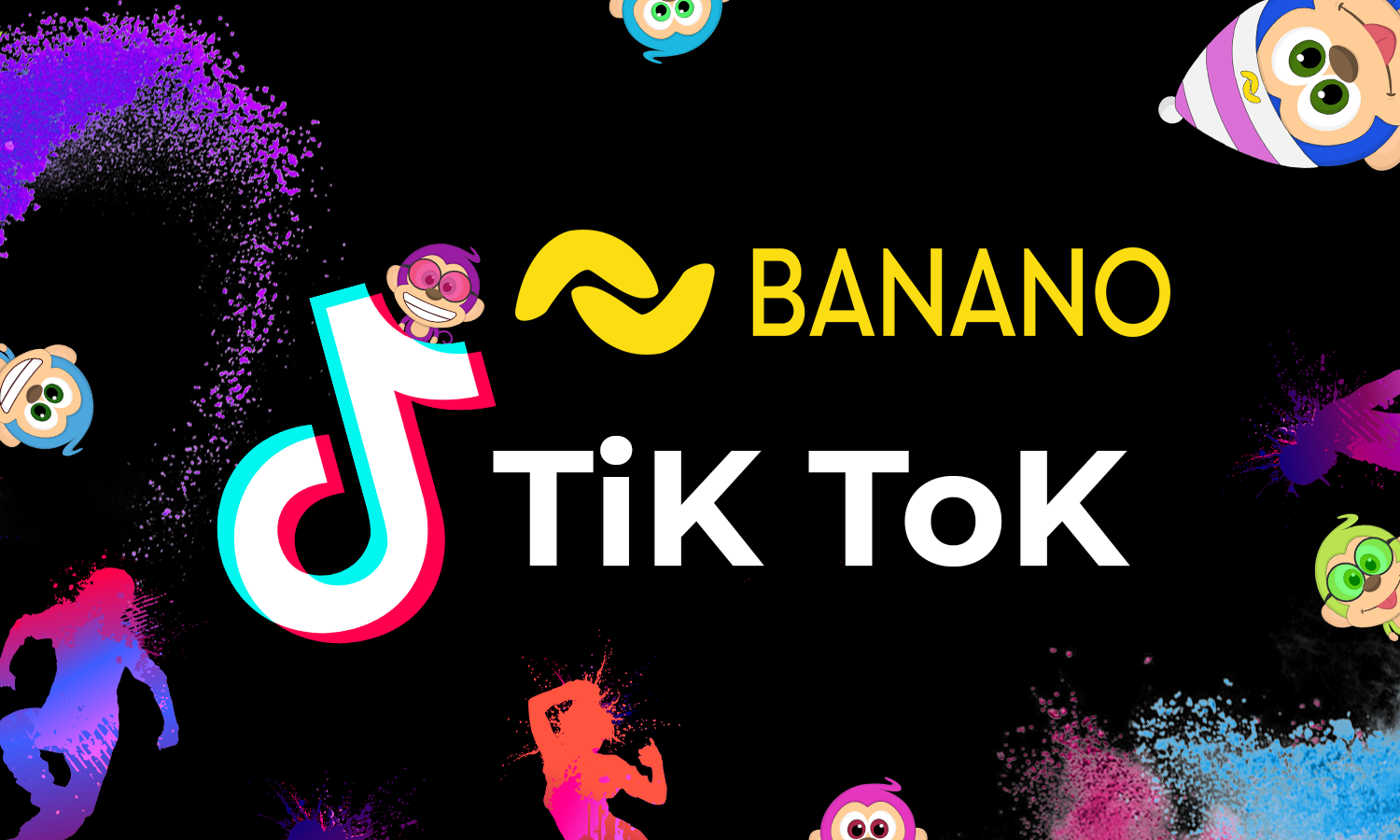 Backed by next generation DAG tech and potassium, BANANO is a cryptocurrency getting into your wallet fast, feelessly, and with loads of fun. BANANO is distributed for free through airdrops, faucets, games and fun events. BANANO's easy-to-use technology onboards normies and crypto-noobs without the usual hassle, and then educates them to handle crypto in general in a responsible way.
Since BANANO is aiming to distribute as broadly as possible and reach and educate everyone (including your kids and grandparents of course!), we're now also at Tiktok! Check it out below!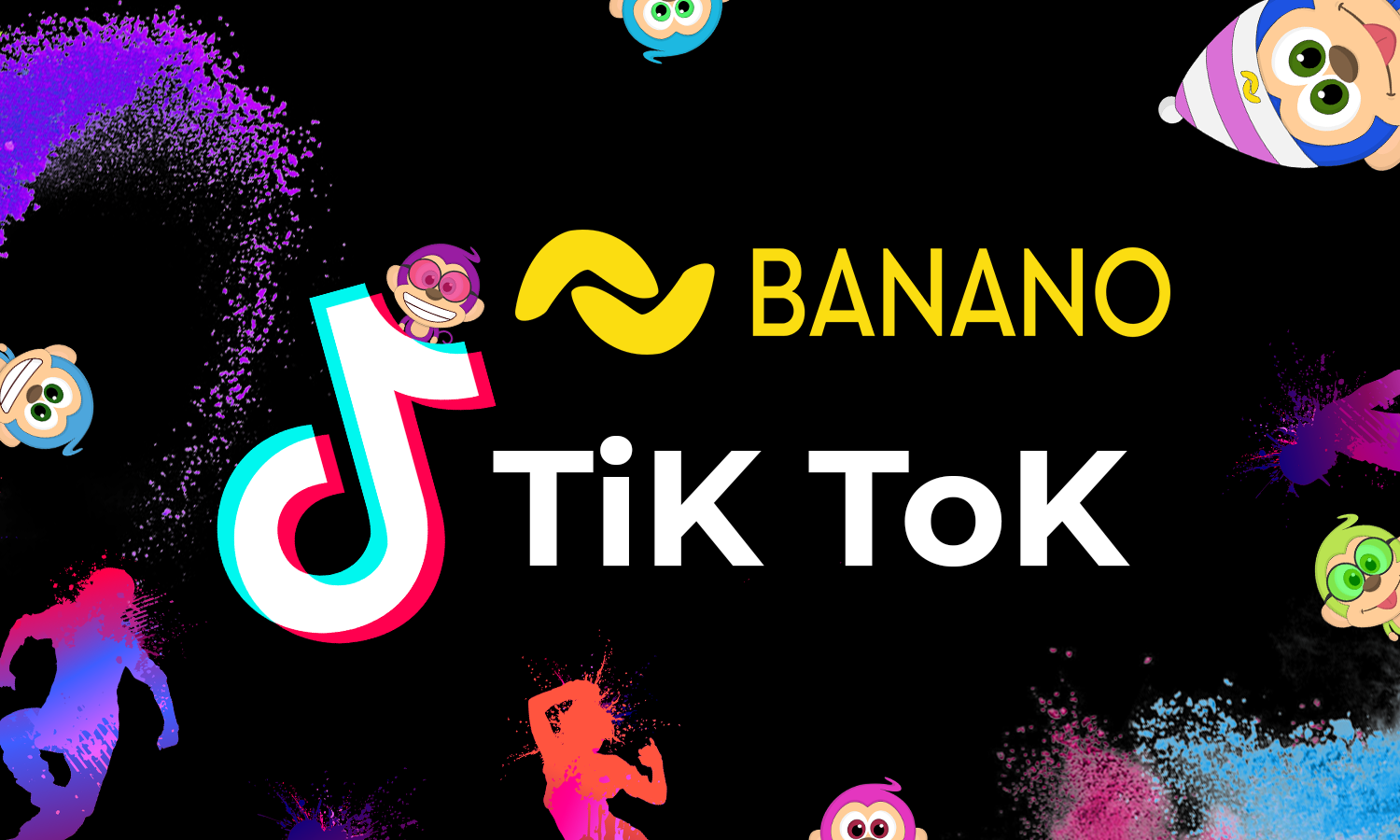 Wait, BANANO is (not) Here for a Pump?
You might have seen that Dogecoin recently saw a pump after some guys started a challenge at Tiktok. By promising getting-rich-quick by 'just investing $25' once the 'stock' hits one dollar, Dogecoin and crypto in general got lots of attention. No one investing $25 got rich though ;)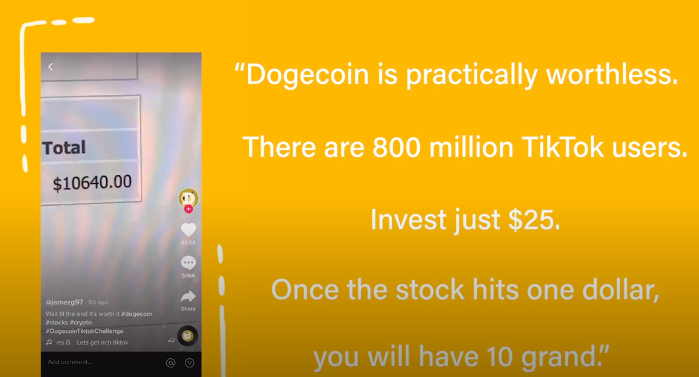 To be clear, BANANO is not looking to pumping the price based on getting rich promises. We actually never make promises, we just build tech and community because we like what we do, and indeed education and handling crypto responsibly is something we think is important. We feel this is working pretty good so far, and the BANANO price also has increased quite a lot in recent months organically as the community is growing.
What was great to see however was that several community members were seeing the potential to reach out to people being new to crypto and stood up to get BANANO on Tiktok. That's why we have now BANANO channels managed by members of the English, Spanish and Russian speaking BANANO community. They are merely aiming to reaching out to more folks, grow our community and presence, and hopefully make some more people realize that cryptocurrencies are no stock, and that the price of a coin is just one metric to look at.
So if you are on Tiktok, check them out, they just started but would surely love some feedback. Also, there of course will be airdrops and contests coming up shortly! Join us now:
Spanish BANANO Community account
Russian BANANO Community account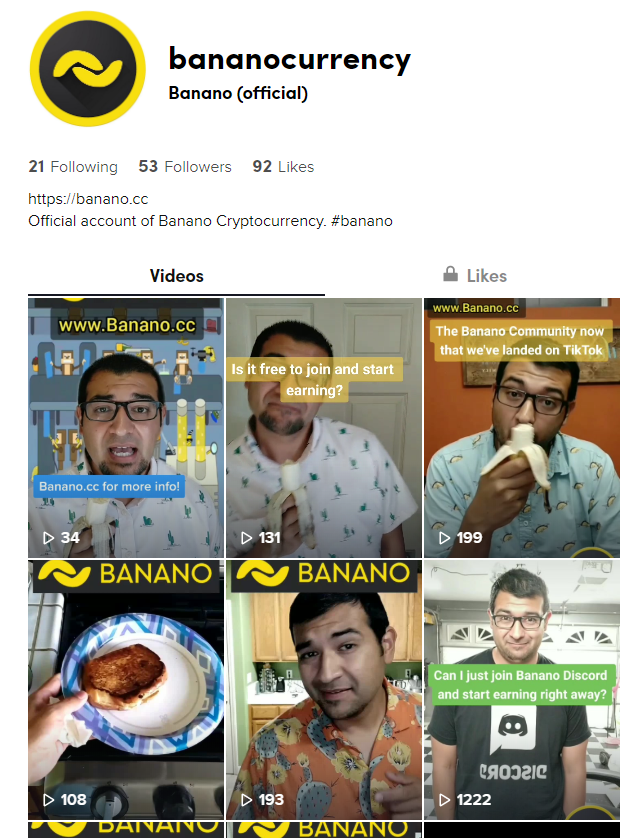 That's it, see you there if you like!
A YUGE 'Thank you' to all the community members working together to spread the word about BANANO and make it even better, every day, through countless initiatives. Special thanks to roweljio, Nomina, Eva, Andru, Whiteflag and everyone else from the BANANO Tiktok team ❤
What the Fork is BANANO?
For those of you who don't know BANANO yet, it's obviously perfect to just read our animated, meme-rich and interactive Yellowpaper!
BANANO is a cryptocurrency (forked from NANO in April 2018) powered by DAG technology — here to distrupt the meme economy. Yes, BANANO has memes! And also feeless and near-instant transactions, a highly active community, and active technical development! The BANANO community doesn't take themselves too seriously, but we're here for the long run and we enjoy what we do. On top of this, BANANO is super easy to use and puts an emphasis on free and fair distribution, gamification and crypto education.
See current BANANO price and market data at Coingecko or Coinmarketcap. All current trading pairs and exchanges here.
Join the Banano Republic!
BANANO ($BAN) is a fee-less, instant, rich in potassium cryptocurrency powered by DAG technology disrupting the meme economy.
Official Website: banano.cc
Yellowpaper: banano.cc/yellowpaper
Help getting started: banano.how
Join our social channels for updates & giveaways:
Discord | Twitter | Telegram | Reddit | Youtube
Publish0x | Uptrennd | LBRY | Medium | Hive
Github | BitcoinTalk | Instagram | Facebook | TikTok
Overviews:
BANANO News | BANANO links | BANANO events