A Wild Crypto Contest Appeared! Create a Pokémon for BANANO!
The mission of BANANO is to make getting started with cryptocurrencies easy and fun. Here's another contest letting you earn free BANANO…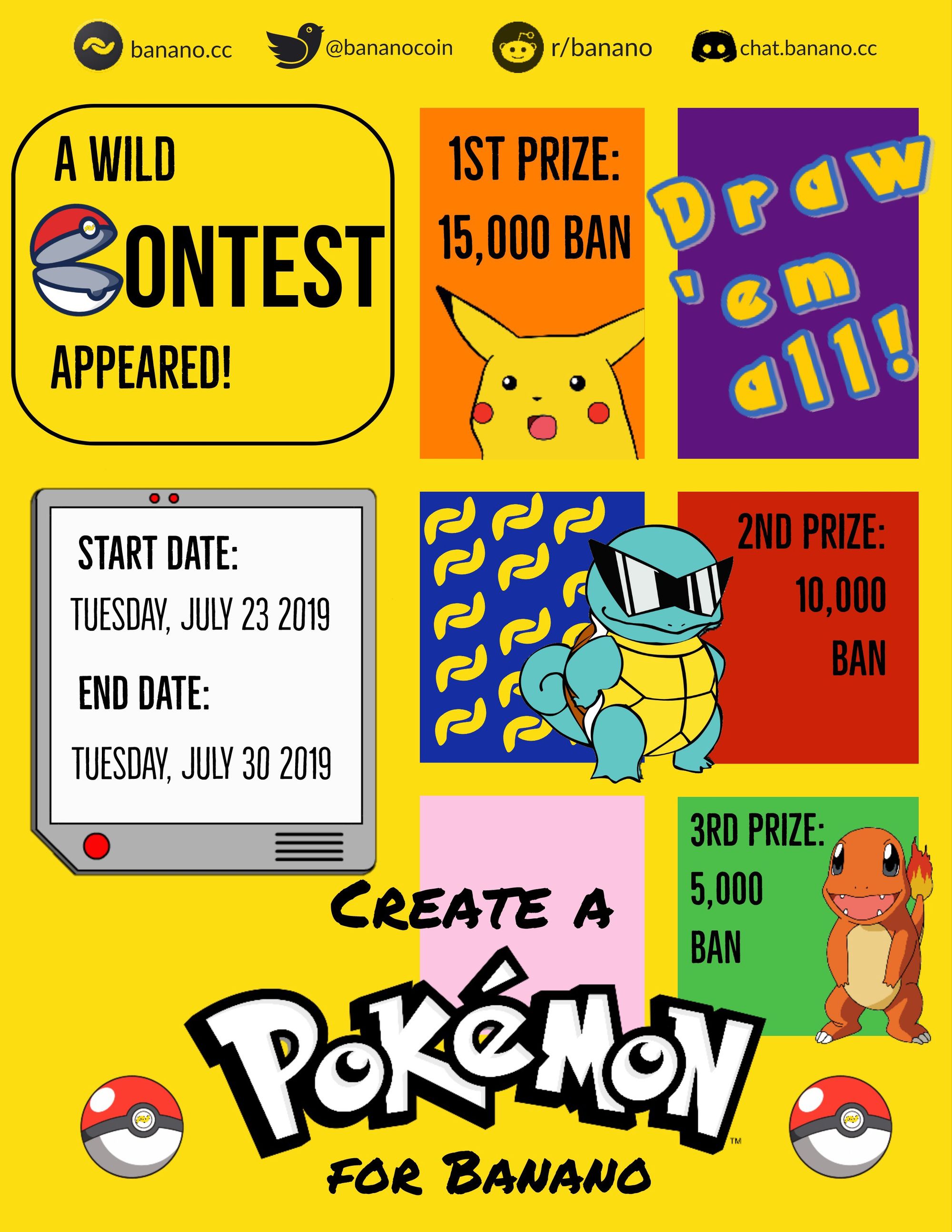 The mission of BANANO is to make getting started with cryptocurrencies easy and fun. Here's another contest letting you earn free BANANO for being creative: It's time to Draw 'Em All! Join us on the BANANO Discord and create a BANANO Pokémon for the chance to win a total of 30,000 $BAN ($50) in prizes! More information below.
Update July 30: Deadline extended, now with 80k BAN prize pool! Check details below!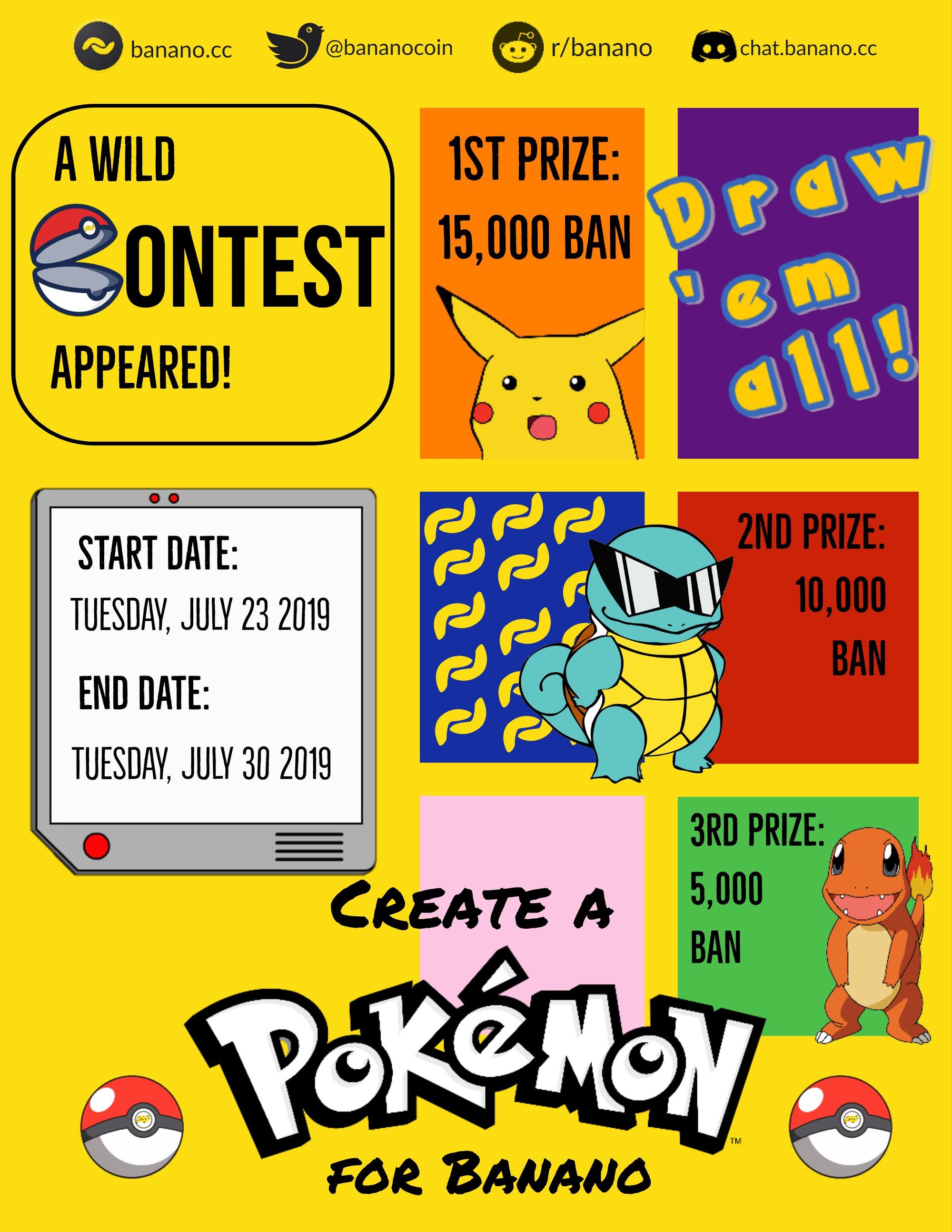 Contest Details
Show us your creativity by designing a Banano-Pokémon!
1st prize: 15,000 $BAN
2nd prize: 10,000 $BAN
3rd prize: 5,000 $BAN
Start date: Tuesday, July 23 2019
End date: Tuesday, July 30 2019
Update July 30: Due to the huge success and the high number of quality submissions by that many participants, we've increased the total prize pool to 80,000 BANANO and extended the deadline until August 2!
This contest is turning out to be the very best.. like no BANANO contest ever was.. so we are now giving away 80k BANANO in Prizes to the Top 10 original designs.
The New Pokémon Prize Pool:
1st Place: 25k
2nd Place: 18k
3rd Place: 10k
4th Place: 7k
5th Place: 5k
6th-10th Place: 3k each
And, so that we have the opportunity to see more of your amazing creations — the contest deadline has been extended to August 2nd.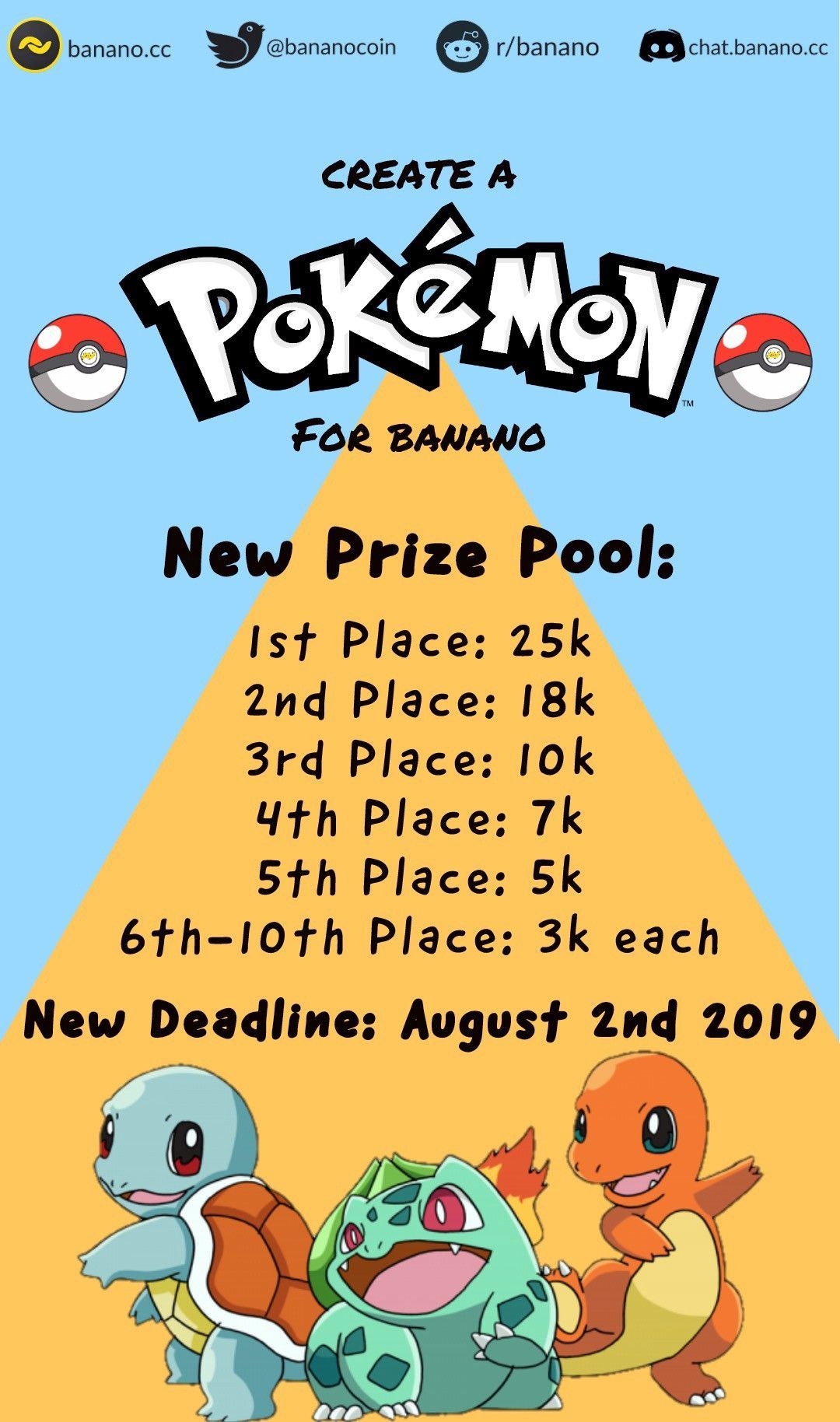 Contest Rules
Your design must adhere to the following guidelines:
Original
Rendered either by hand or digitally
It must be finished and colored (no sketches/outlines)
You must include the name of your Pokémon creation
You must include which "type" of Pokémon it is (see image below this, or you can make your own)
Must be signed with your Discord username Contest Rules (more info below)
One submission per person
It must be relevant to BANANO in some way
Sexually explicit or otherwise inappropriate content is NOT ALLOWED in the design, name or type of the Pokémon
All designs must be submitted with at least two (2) progress photos
Please post your design in #contest-submissions channel on our Discord server (joining our discord chat server is mandatory for participation. No worries, it's easy to join it, get step-by-step help here.
It is not strictly necessary for your Pokémon to be a banana, BE CREATIVE!
Judges: @bb-8#0450 @Oops#5023 @SendNoodls
We look forward to seeing your creation!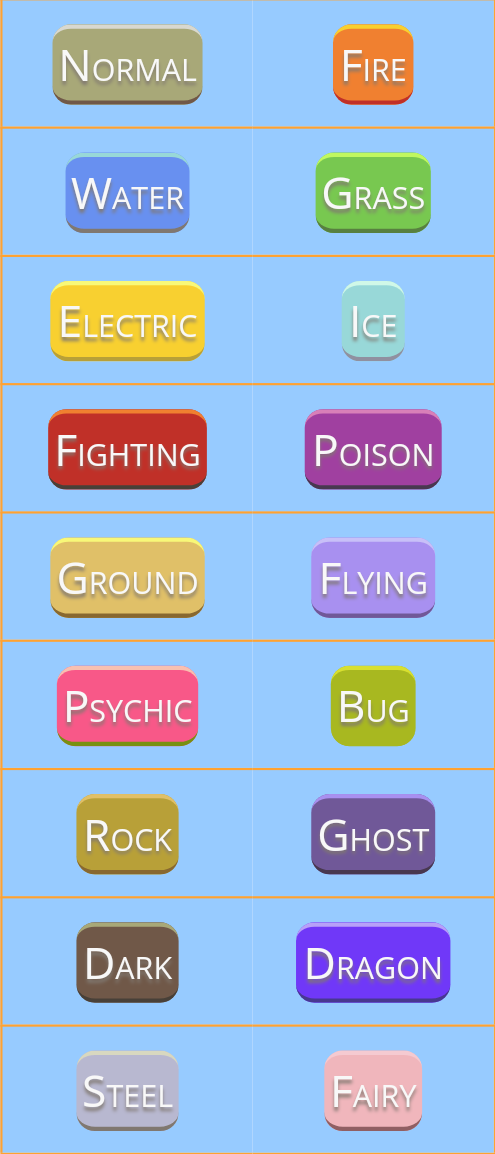 What the Fork is BANANO?
For those of you who don't know BANANO yet: BANANO is a cryptocurrency (forked from NANO in April 2018) powered by DAG technology — here to distrupt the meme economy. Yes, BANANO has memes! And also feeless and near-instant transactions, a highly active community, and active technical development! The BANANO community doesn't take themselves too seriously, but we're here for the long run and we enjoy what we do. A concise explanation can also be found here at Bitcointalk, or on our official website, and you'll find help getting started at banano.how.
See current BANANO price and market data at Coingecko. All current trading pairs and exchanges are summarized here.
On top of this, BANANO is super easy to use and puts an emphasis on free and fair distribution and crypto education. Just try our slick mobile wallet called Kalium and get your first free $BANANO from one of our faucets within minutes!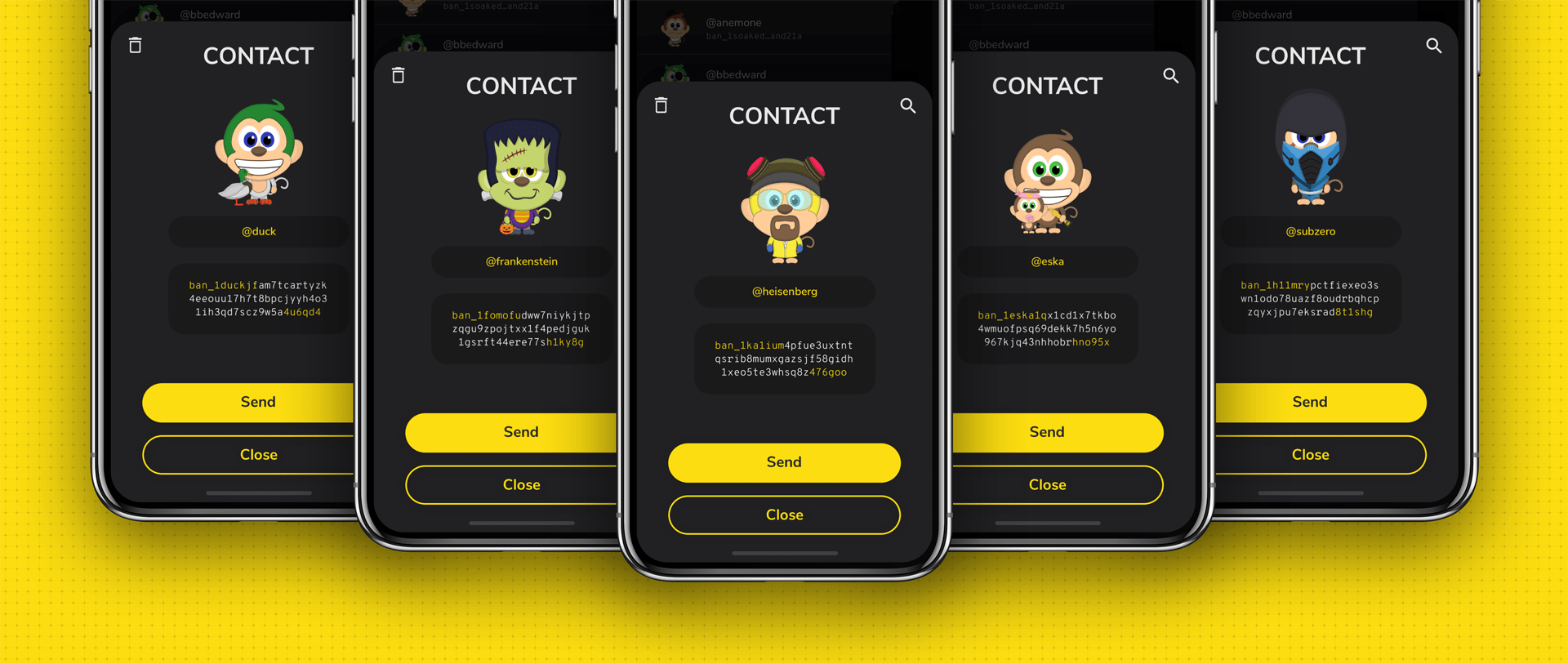 Join the Banano Republic!
BANANO ($BAN) is a fee-less, instant, rich in potassium cryptocurrency powered by DAG technology disrupting the meme economy.
Official Website: banano.cc
Help getting started: banano.how
Join our social channels for updates & giveaways:
Discord | Reddit |Telegram
Medium | Steemit | Publish0x
Twitter | Instagram | Facebook
Youtube | Github | BitcoinTalk
Overviews:
BANANO News | BANANO links | BANANO events